Selskar Street is a historic part of Wexford's town centre. Selskar Street starts at Slaney Street before meeting up with North Main Street at the entrance to Monck Street. The street is named after the ruined medieval abbey of Selskar Abbey, which is in close proximity to the street. The general area around the abbey belonged to the Norman parish of Selskar (OSI maps from the 19th Century show that the area was labelled as St. Selskar's).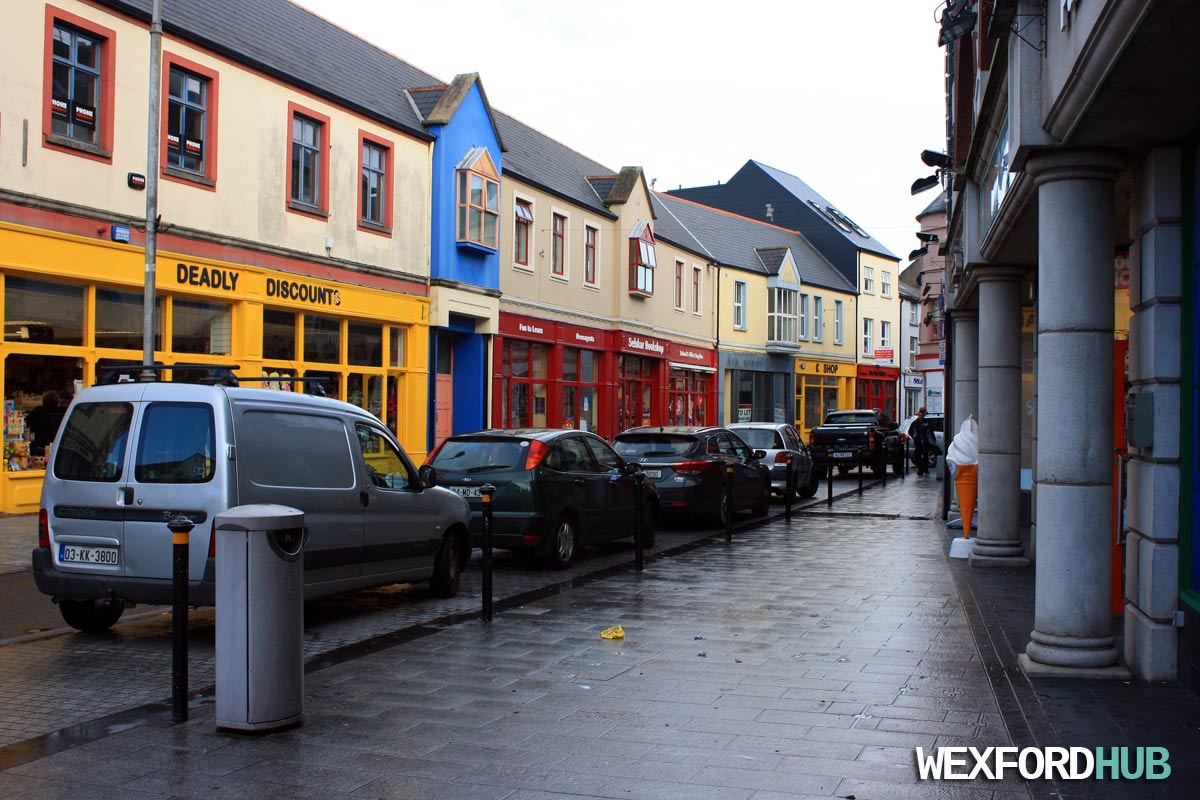 Pictured above: The northern end of Selskar Street. This photograph was snapped during October of 2014. On the left, you can see Deady Discounts and the Selskar Bookshop. On the right, you can see the entrance to fast-food outlet Burger Mac.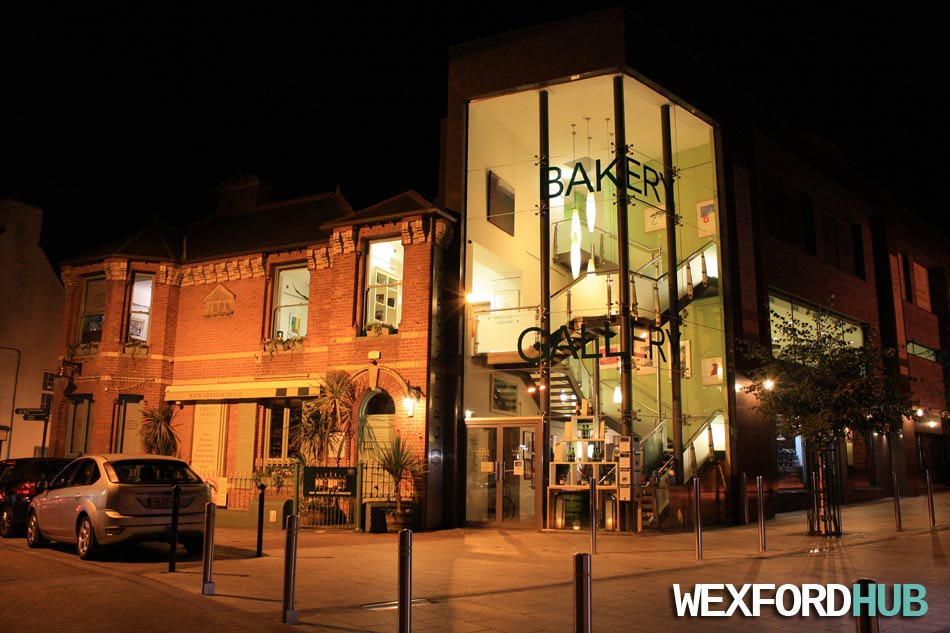 Pictured above: The Greenacres building at night. Greenacres sells vintage wines and "fine foods". It also contains a restaurant and a day-time bistro / cafe. The business was established back in 1894. Up until 2005, Greenacres was situated on North Main Street, where Boots Pharmacy is today. The street to the left of the building is called George's Street, whereas the pedestrian street on the right is called Trimmer's Lane.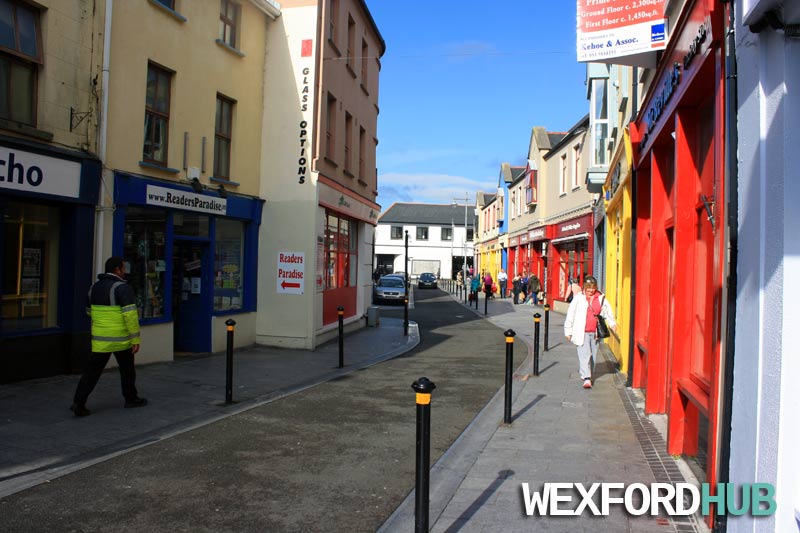 Pictured above: Readers Paradise, which is where popular music store BPM was located before it was forced to close. Readers Paradise sells both new and second-hand books. Beside it, you can see a part of the Wexford Echo newspaper's retail unit.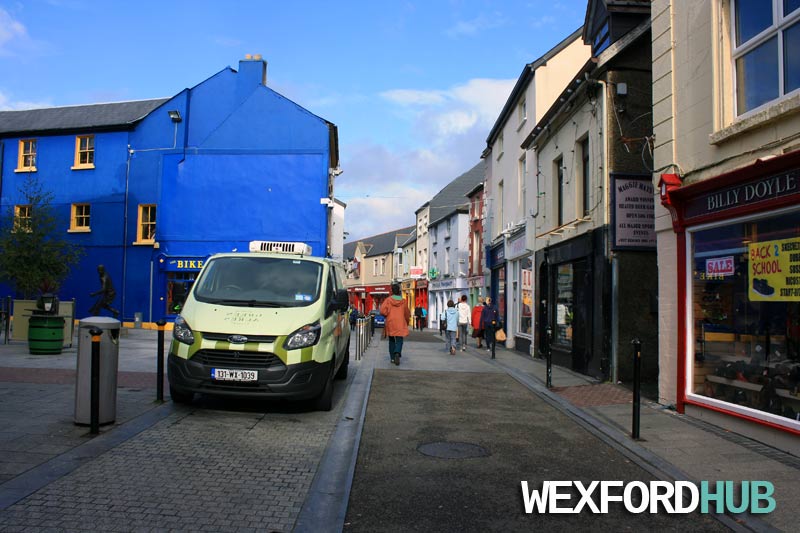 Above: The part of Selskar Street that meets with Trimmer's Lane. In the background on the left, you can just about make out the bronze statue of Wexford hurling legend Nicky Rackard, which was unveiled back in 2012. The statue was sculpted by artist Mark Richards. The blue building in the background is The Bike Shop.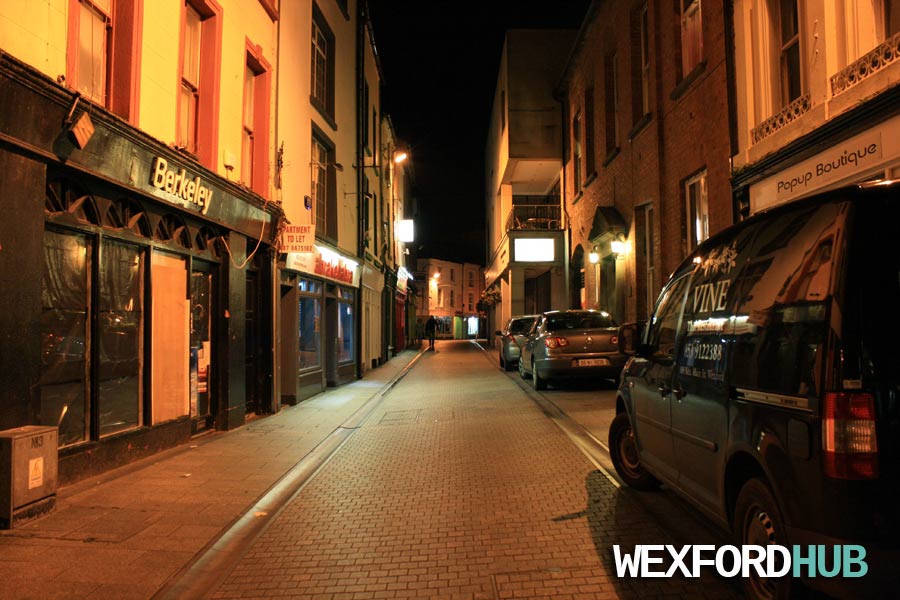 Above: Where Selskar Street meets North Main Street. In this night shot of the town centre, you can see the now-closed premises of Berkeley, as well as fast food restaurant Abrakebabra. To the right, you can see the entrance of The Vine, which is an extremely popular Thai food restaurant.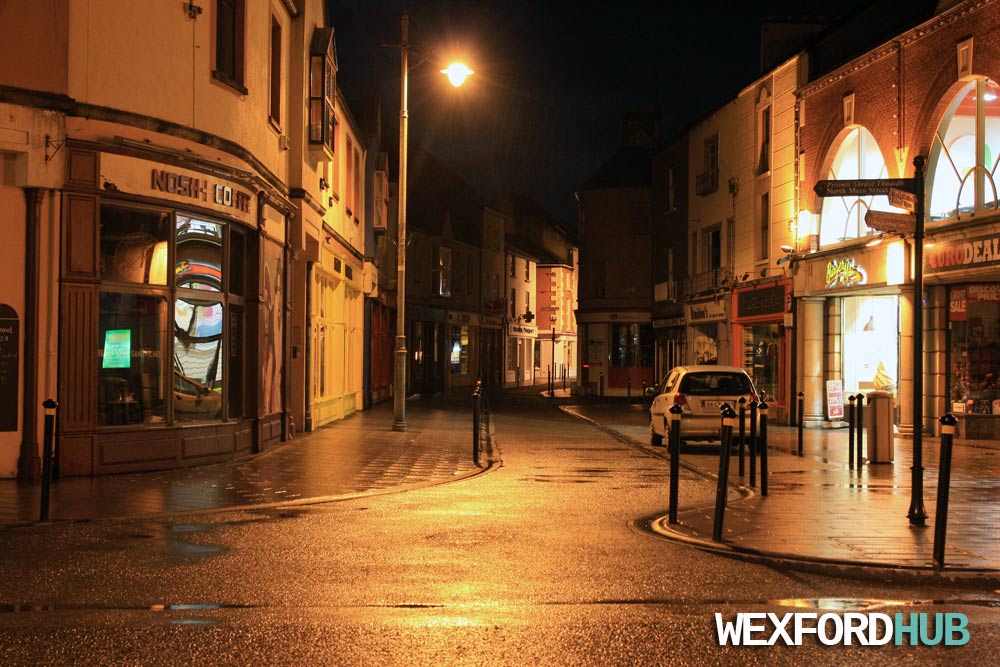 The photograph above was taken after a heavy thunderstorm had passed by. On the left, you can see Nosh Coffee, which is a popular cafe. The premises was previously home to video rental store Xtra Vision, before the company decided to move further up the town. On the right, you can see Euro Deal, which is a discount store that occupies the premises that O'Neills newsagents was in for so many years. Beside that, you can see the entrance to Burger Mac, which is a fast-food restaurant.
The picture above was taken just up the road from Redmond Square.
Above: Another shot of the same area. Taken outside of the Dunnes Stores supermarket in Redmond Square. Bookmakers Paddy Power is visible on the right.
Map.
A map showing the location of Selskar Street in Wexford Town.