George's Street in Wexford Town is a historic street that runs up from Selskar Street in the town centre to the intersection between John's Street and John's Road.
It is believed that the street was named after St. George, and not King George. In the 1920s, it was officially renamed to Oliver Plunkett Street, after an Irish saint of the same name. However, this change was rejected by locals during a plebiscite vote in 1932. In the 1980s, the local council made another attempt to change the name of the street. However, this proposal was also rejected by the residents. The first mention of the street has been found in documents dating back to the 1600s.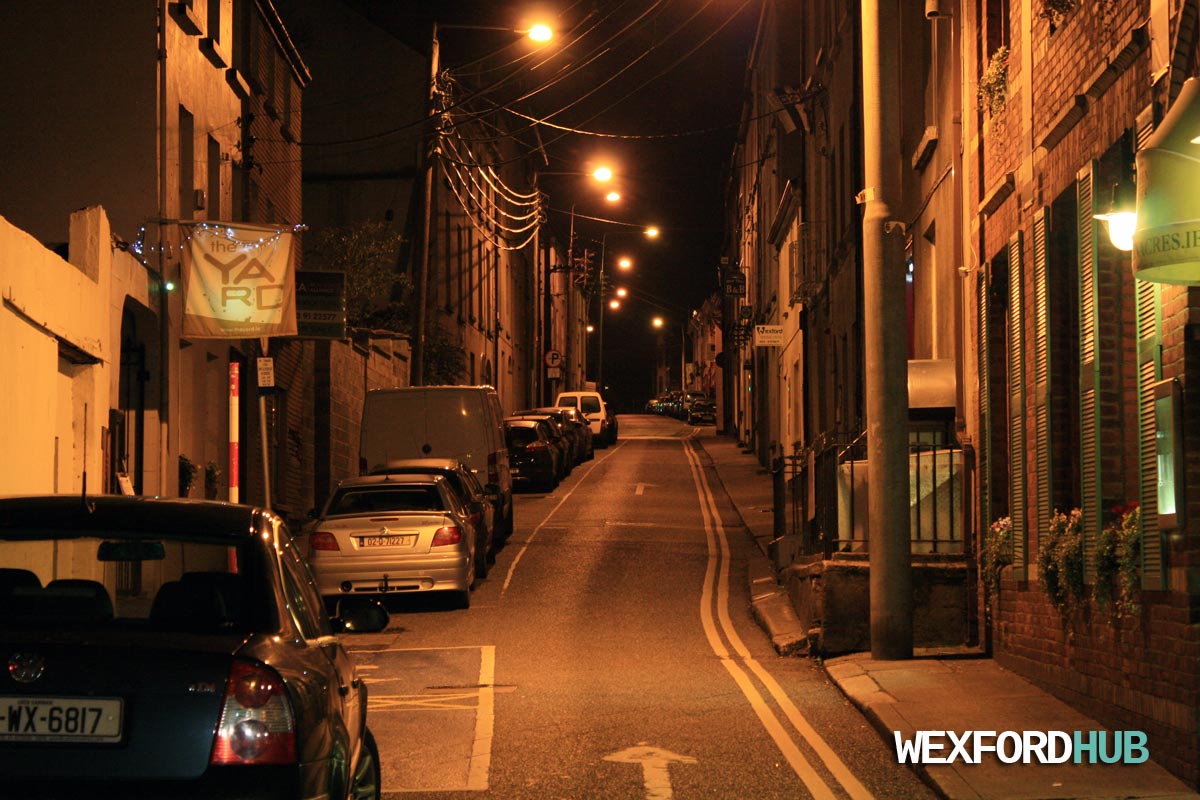 Above: A picture of Lower George's Street, as seen from Selskar Street. On the right, you can see the red-brick Greenacres building. On the left, you can see the entrance for The Yard restaurant.
The street is famous for its old houses; many of which were home to members of the higher social classes.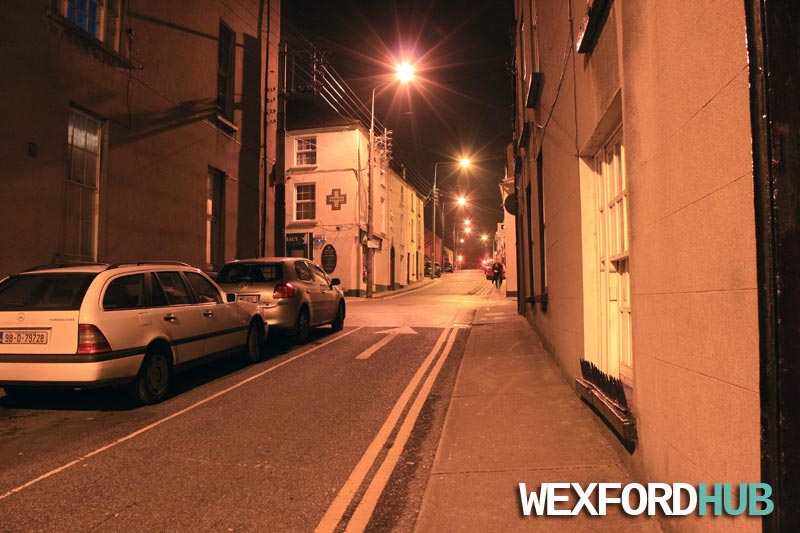 Above: A photograph of the intersection with Abbey Street. The building on the corner is called the Abbey Pharmacy. In the past, it was a popular newsagents called The Gem.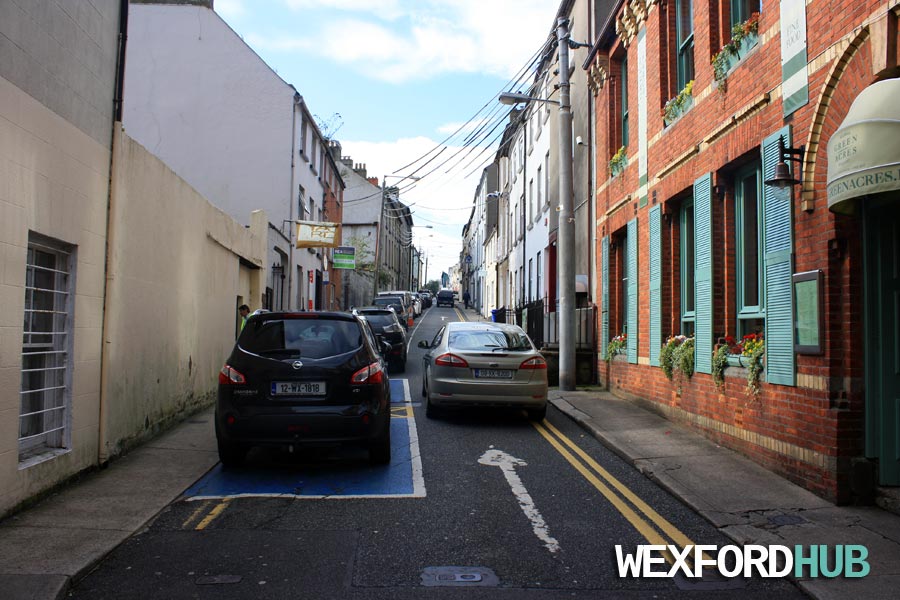 Pictured above: Lower George's Street during the day time. Once again, one of the entrances to Greenacres is visible on the right. As you can see, most of these historic buildings are now used by local businesses.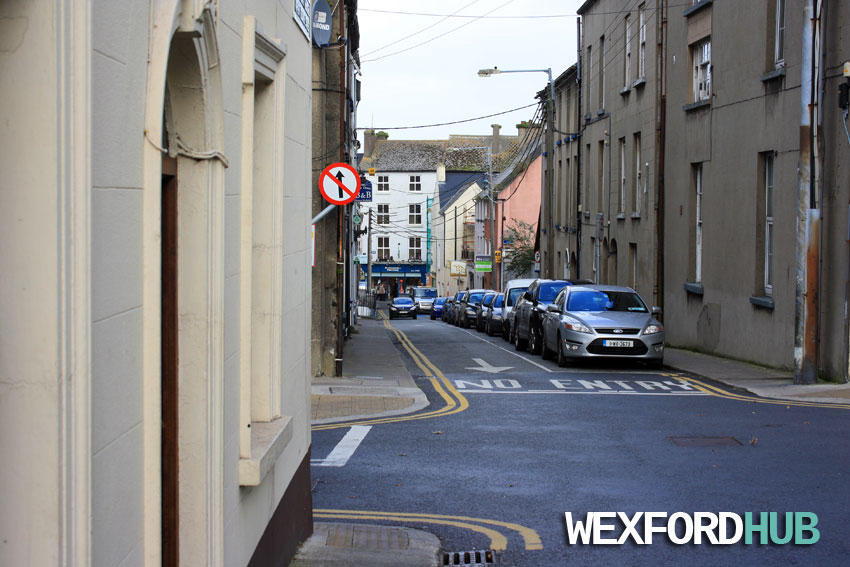 If you were to take the road on the left, you would end up at the front gate of Selskar Abbey. To the right, you will find the main entrance to Whites Hotel.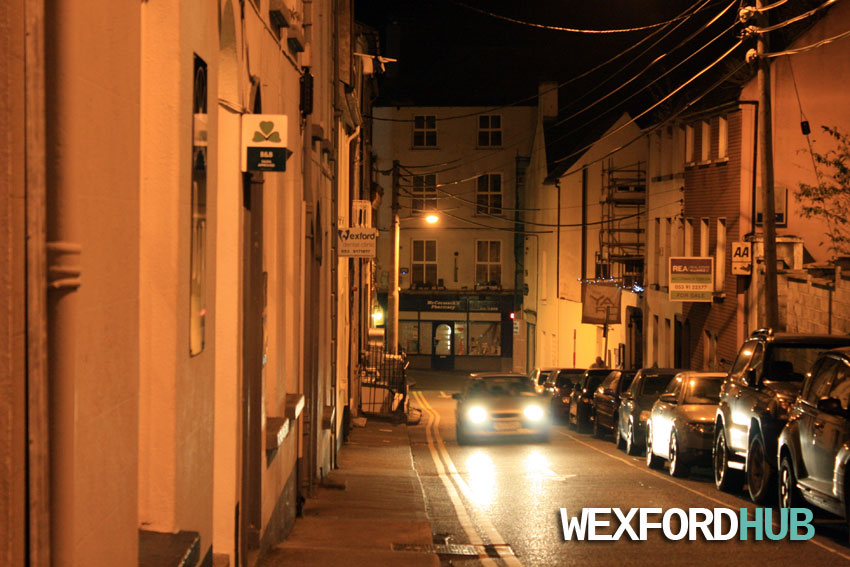 In the photograph above, you can just about see McCormack's Pharmacy, which is located on Selskar Street.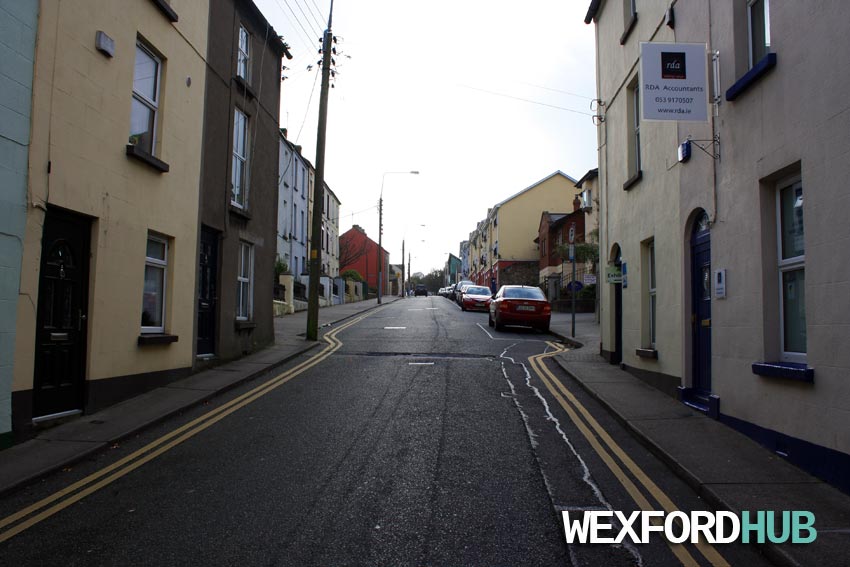 Pictured above: Upper George's Street. On the right, you can see RDA Accountants, as well as the Abbey Court apartments. In the past, it was home to a CBS school, as well as Snowcream. The Abbey Theater stood where Abbey Court is today.
In recent times, there has been suggestions that Upper George's Street should be renamed as Robert Brennan Street, in honour of the Wexford-born journalist that took part in the 1916 Rising. The journalist, who grew up in a house on the corner of Upper George's Street and Abbey Street, was the Irish Free State's first minister to the United States. After joining the Gaelic League and the Irish Volunteers, he was recruited into the Irish Republican Brotherhood. In 2016, a plebiscite to rename the street was defeated by 42 votes to 9.
On an OSI map from the 1800s, you can see that Upper George's Street was once home to two different schools: Dr Sinnot's Christian Brothers Primary School and St. Mary's School. It is also interesting to note that the Loreto Convent was founded on Lower George's Street on the 15th of August, 1866.