Wexford native Pádraig Grant started his career as a freelance photo-journalist in 1987 – plying his trade for major newspapers such as the New York Times, The Sunday Times and The Irish Times.
Here, we have a collection of Pádraig's photographs from the late 1980s and early 1990s. These nostalgic photographs of Wexford show us how much the town has changed over the past two or three decades.
The Bullring – 1988.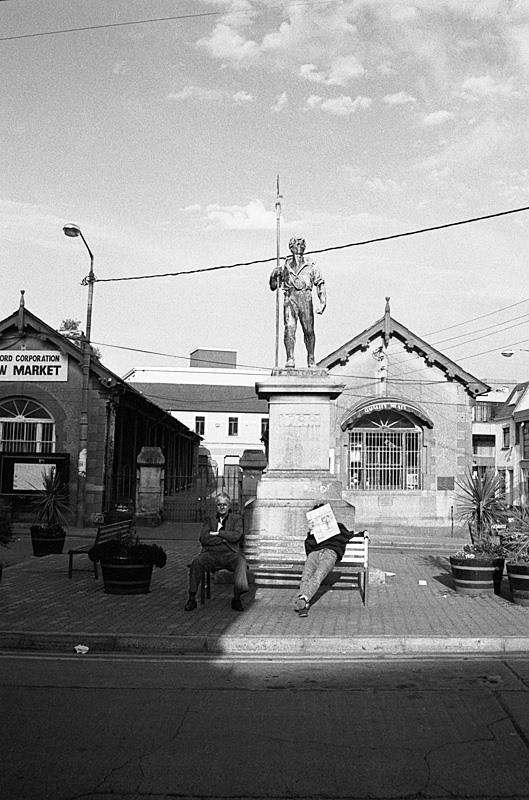 Above: Two men sitting on a bench in The Bullring. This was in 1988 – ten years before the area was redeveloped as a 1798 bicentenary project.
3 Boys in a Boat – 1988.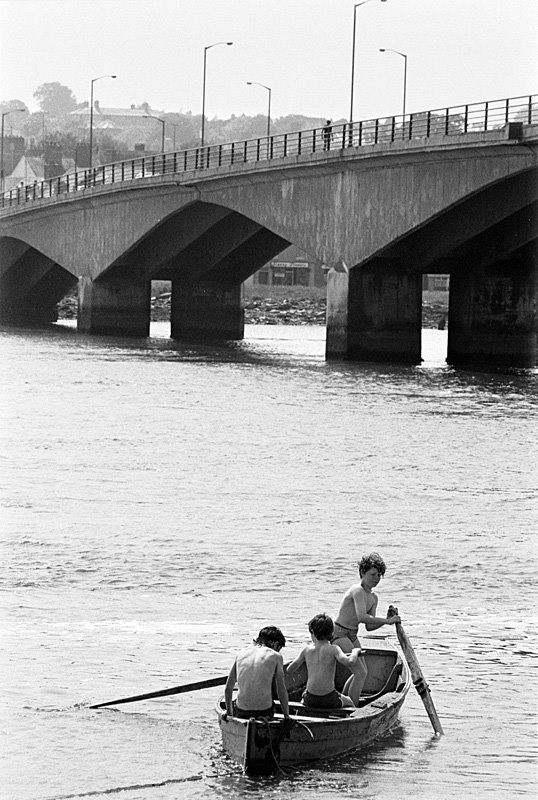 Above: Three boys attempt to paddle across the River Slaney at the Ferrybank side of Wexford Bridge.
Bride Street – 1988.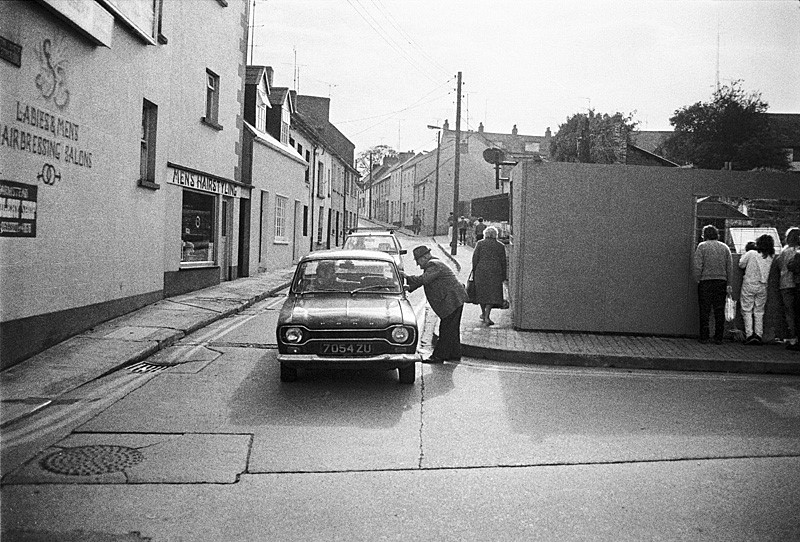 Above: The corner of Bride Street and South Main Street in 1988. This was taken during an archaeological excavation, which uncovered a Viking bone pendant and the remains of a wattle house wall and post. Nowadays, the site is occupied by Colman Doyle's furniture store.
Building the new quayside – 2002.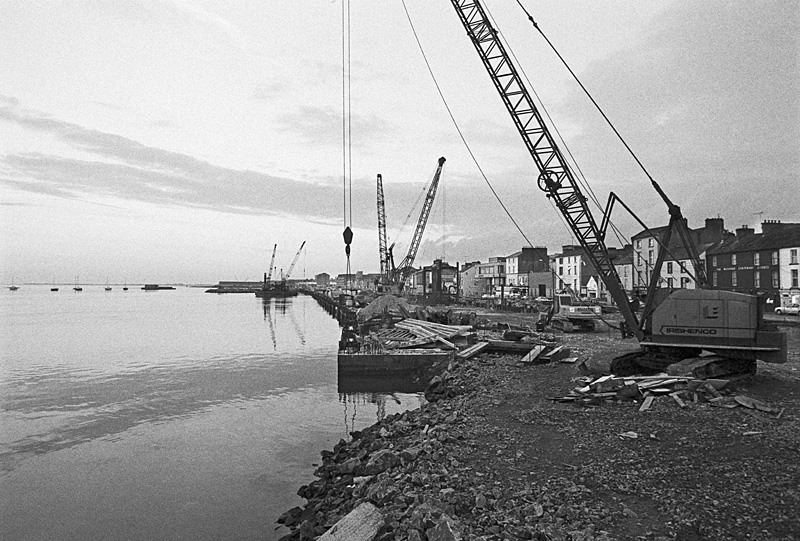 Above: After the old woodenworks on Wexford Quay were demolished, work began on the development of a new modern waterfront plaza.
Cornmarket – 1987.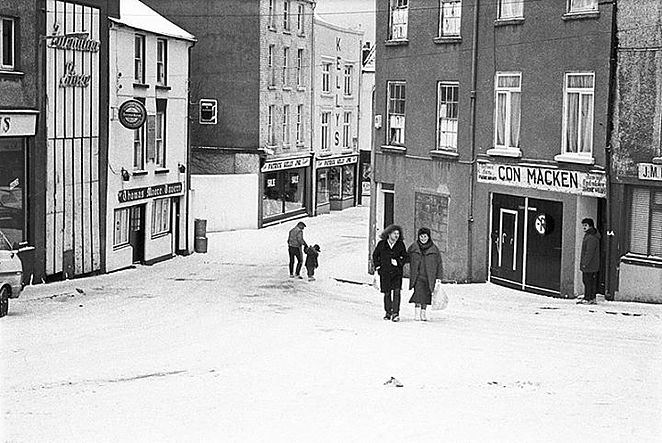 Above: Wexford's Cornmarket blanketed with snow. On the left, you can see the Thomas Moore Tavern and Kelly's of Cornmarket, which are still there today. On the right, you can see Con Macken's.
Five men and a dog – 1988.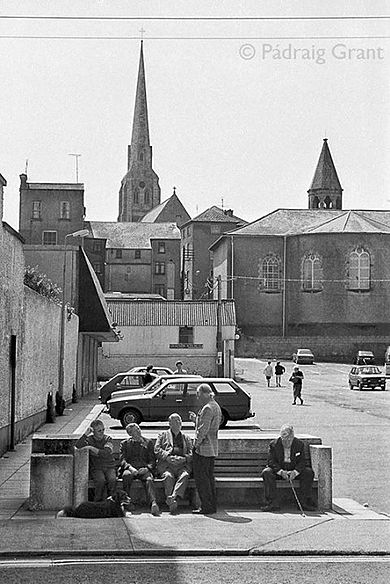 Above: A group of men (and their pet dog) decide to rest and chat at a bench at the entrance to the Church Lane / L&N car park. Since this photograph was taken, the area around Church Lane car park has been completely redeveloped – leading to the construction of Key West and the arrival of catalogue retailer Argos. In 1995, the L&N supermarket chain was purchased by SuperValu.
Main Street – 1988.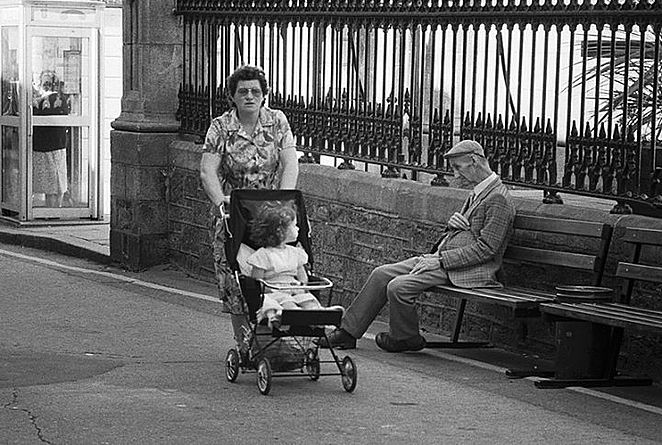 Above: An elderly man sits on a bench on Wexford's North Main Street. This was taken outside of St. Iberius Church.
Main Street – 1990.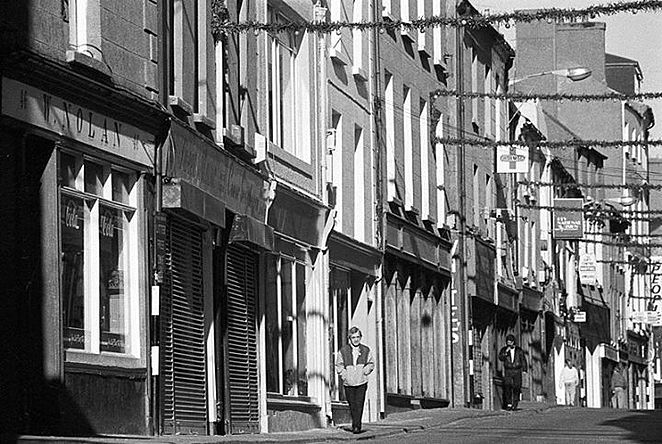 Above: Wexford's South Main Street in 1990. Note the Christmas decorations hanging across the street.
Sunbather – 1991.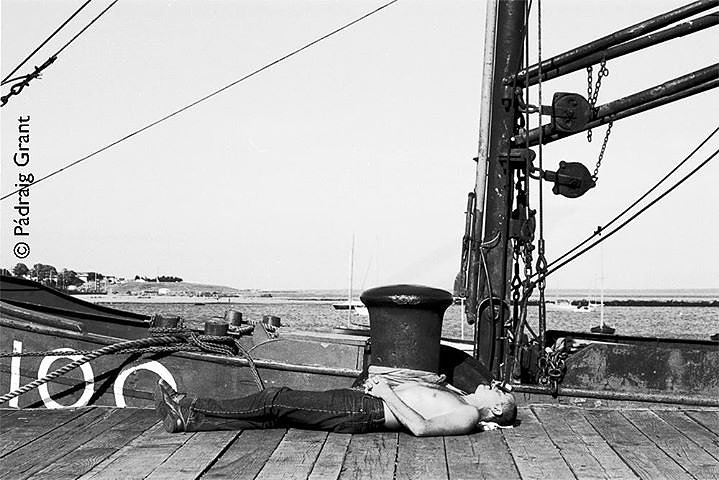 Above: A man sunbathes on the woodenworks on Wexford Quay.
Talbot Green – 1986.
Above: Two kids battle it out with cardboard boxes at Talbot Green. This photograph was recently used for the cover of Corner Boy's single "Untie the Noose".
The Woodenworks – 1987.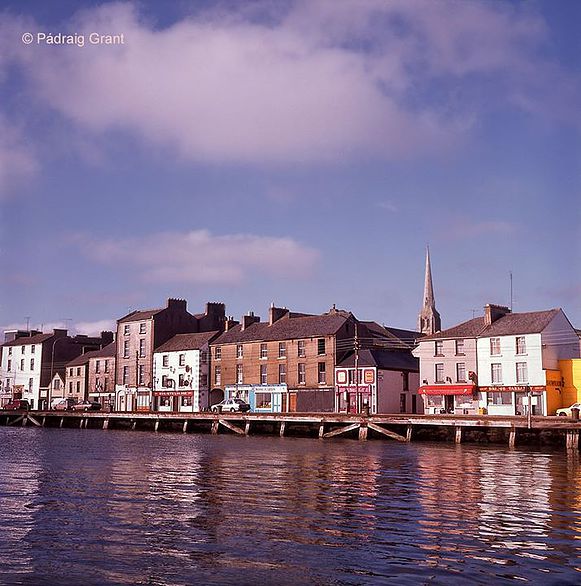 Above: A colour photograph of Wexford's woodenworks. Visible are Rowe Street Church and the quay-side entrance to Charlotte Street.
Trimmer's Lane West – 1993.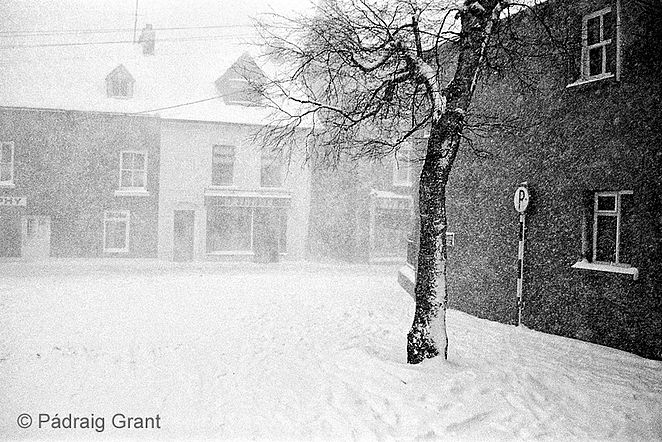 Above: Snow falls on Trimmer's Lane and Selskar Street; obscuring George Bridge's toy shop.
Waiting for a Taxi – July 1991.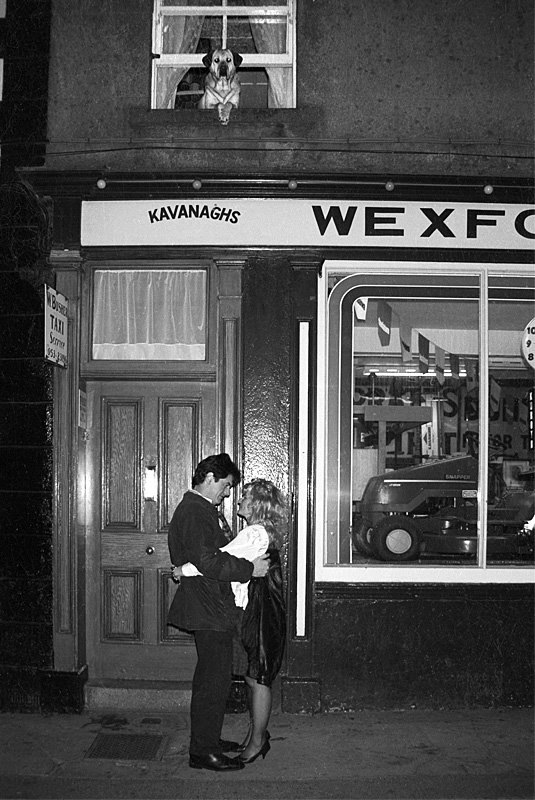 Above: A dog watches on as a couple embrace each other in The Bullring.
Woman and Dog – 1988.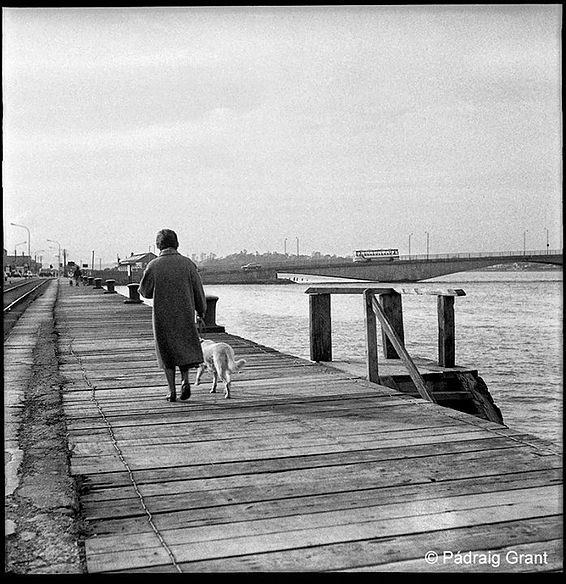 Above: A woman brings her dog for a walk along the woodenworks.
The Bullring – 1986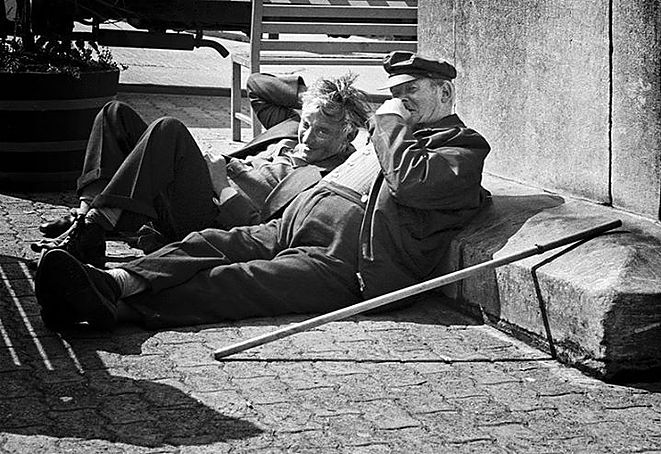 Above: Two men kick back and relax at the base of the Pike Man statue in The Bullring.
Padraig's photographs are available to purchase from his website. You can also keep up-to-date by following his Facebook page.