Charlotte Street is a small street in the centre of Wexford Town. It runs between North Main Street and Wexford's quay-front. The street is probably best known for being the home of a nightclub called The Centenary Stores, which is one of the town's most popular night spots.
It is also the home of a festival called the Charlotte Street Festival, which includes live music, family activities and an outdoor beer garden!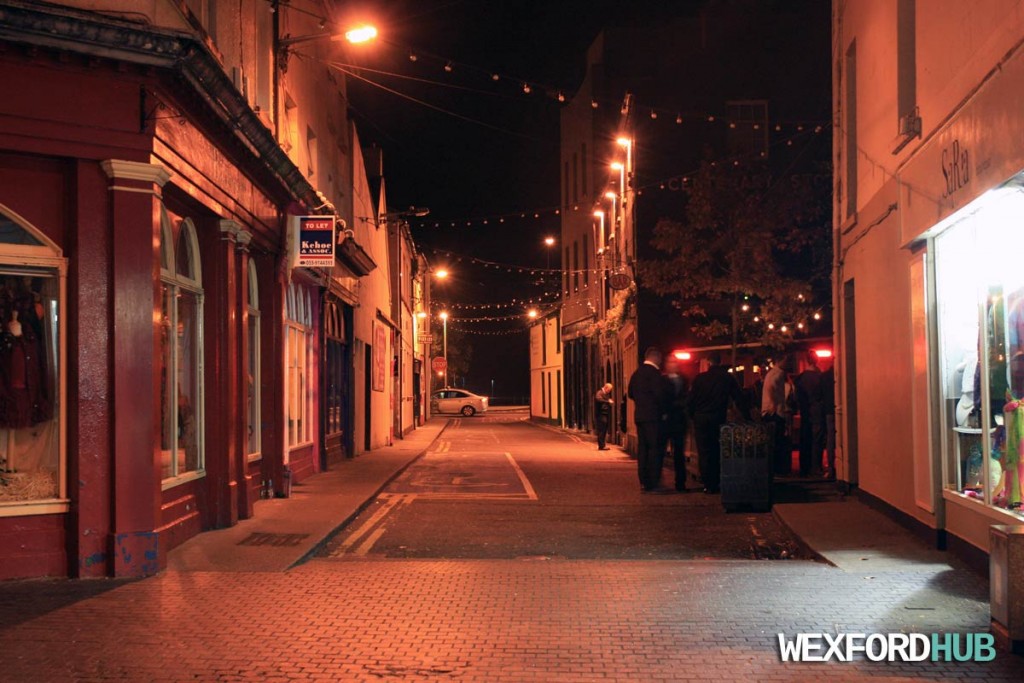 Pictured above: Charlotte Street at night. The Stores and its doormen / bouncers can be seen on the right. The red shop on the left is a children's clothing store called Babooshka.
The street is most likely named after Princess Charlotte Augusta of Wales, who died following childbirth at the age of 21. Had Princess Charlotte outlived her father, she would have become the Queen of England. Although there was an attempt to rename it to Colbert Street back in 1920; this name-change was rejected by a plebiscite in 1932 (the name Colbert was probably chosen in honour of Conn Colbert, who was an Irish rebel that was executed by firing squad for his role in the 1916 Rising).
Pictured above: Charlotte Street, as seen from the quay. Ulster Bank and the recently-redeveloped Whites Hotel are visible in the distance. Retail outlets for property businesses Claude Howlin and Kearney & Co exist on either side.
In the past, the street was called Custom House Lane (it may have also been called Courthouse Lane, according to local historian Nicky Rossiter. This may have been because of its proximity to the old Wexford Courthouse).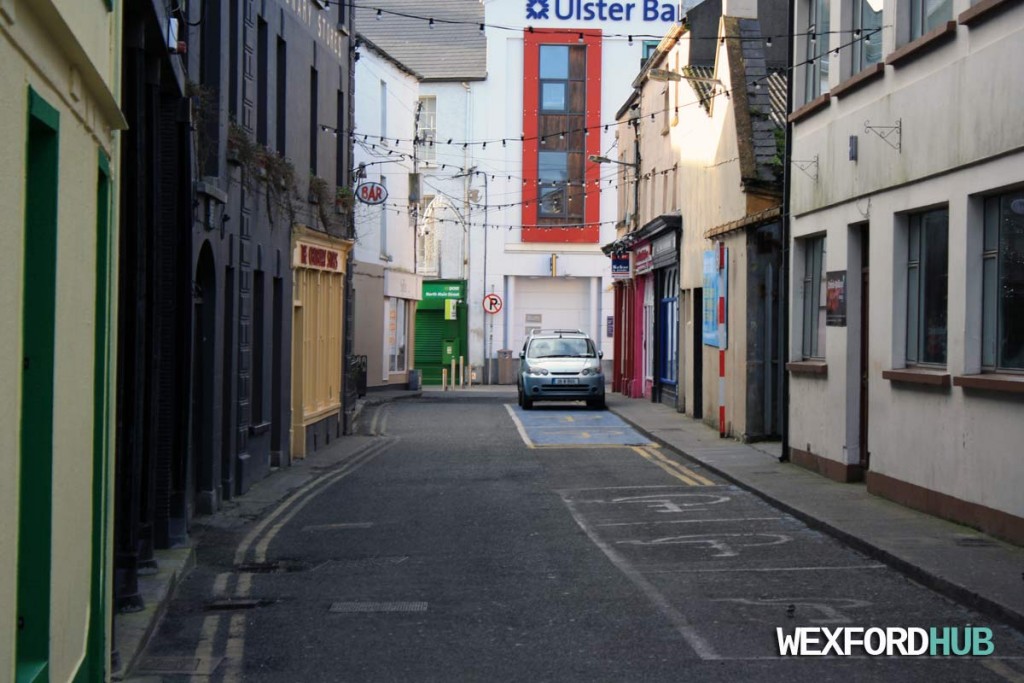 Above: A photograph of the street on a quiet Sunday morning (taken in December of 2014). In the background, you can see Ulster Bank,  as well as Butler's newsagents and post office.
Map.
A Google Map showing the location of Charlotte Street: