Church Lane (sometimes called Church Street) is a small and steep laneway that runs from Wexford Town's North Main Street to the car park at Custom House Quay. At Custom House Quay, you will find popular commercial outlets such as Argos and Supervalu, as well as a popular fish and chips shop called Sharky's.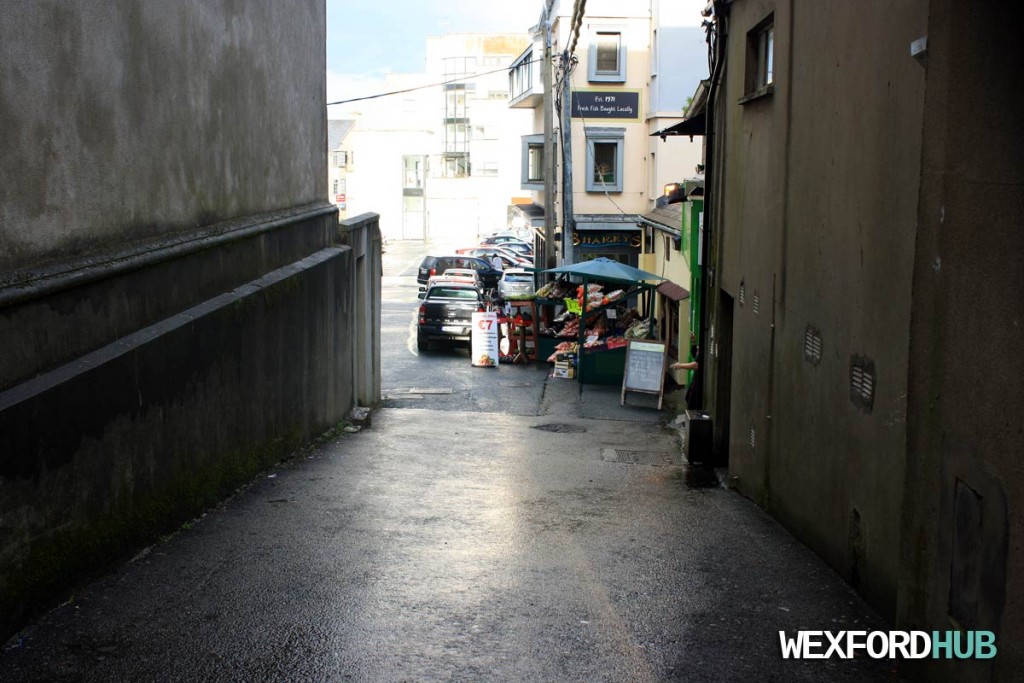 The lane dates back to the 1700s (18th Century). In older photographs, you can see that the lane was much longer and narrower than it is today, and that it extended all the way from North Main Street to Wexford Quay. This was before many of surrounding buildings were demolished to make way for the car park and commercial outlets that are visible today.
To the left of the photograph above, you can see the side of St. Iberius Church, which is a place of worship for the Church of Ireland (obviously, it is likely that this lane is called Church Lane because of its close proximity to St. Iberius). The green outlet on the right is a health store called Only Natural, which sells supplements and wholefoods.
Map.
A Google Map showing the exact location of Church Lane in Wexford Town:
See more: Photographs of Wexford.