Abbey Street is a historical street that is situated close to the centre of Wexford Town. It stretches from Temperance Row at the top of Trimmer's Lane to Wexford's Cornmarket; bisecting George's Street along the way. According to Nicky Rossiter in his book The Streets of Wexford, Abbey Street is named after the nearby Selskar Abbey, which was constructed by the Normans back in the 12th Century.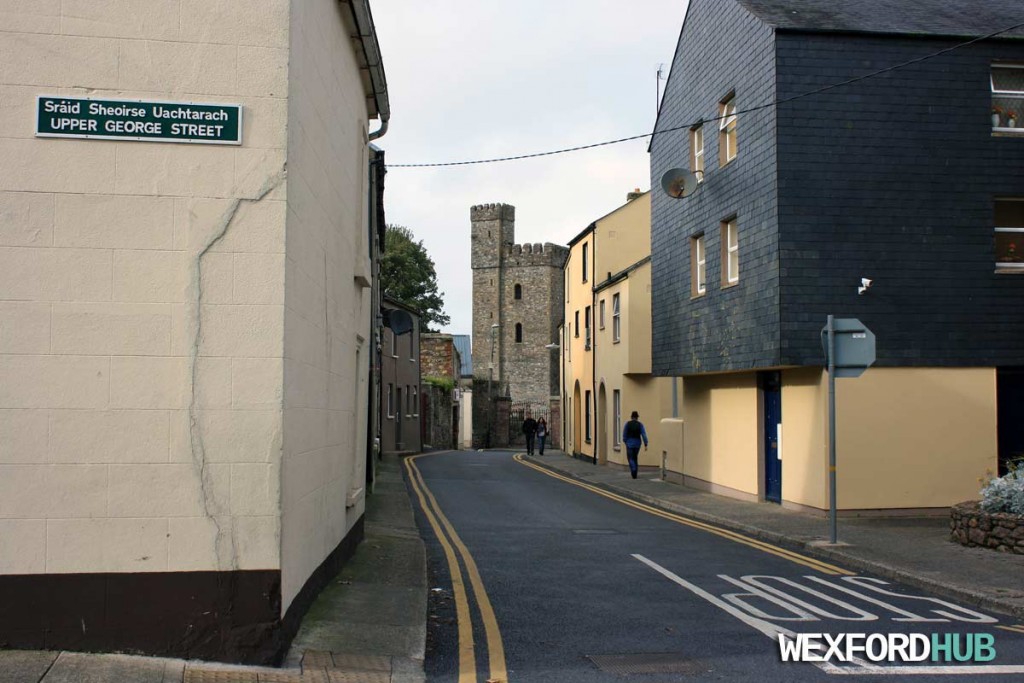 According to Philip H. Hore's book History of the Town and County of Wexford, parts of Abbey Street may have also been called Market Street in the past, as early references to the aforementioned street name would make sense, considering its close proximity to the once-bustling market place at Cornmarket.
To make things even more confusing, the street has been labelled differently throughout the ages. In various maps, some of which date back to the 17th Century, the street has been labelled as both Lower Back Street and Selskar Street.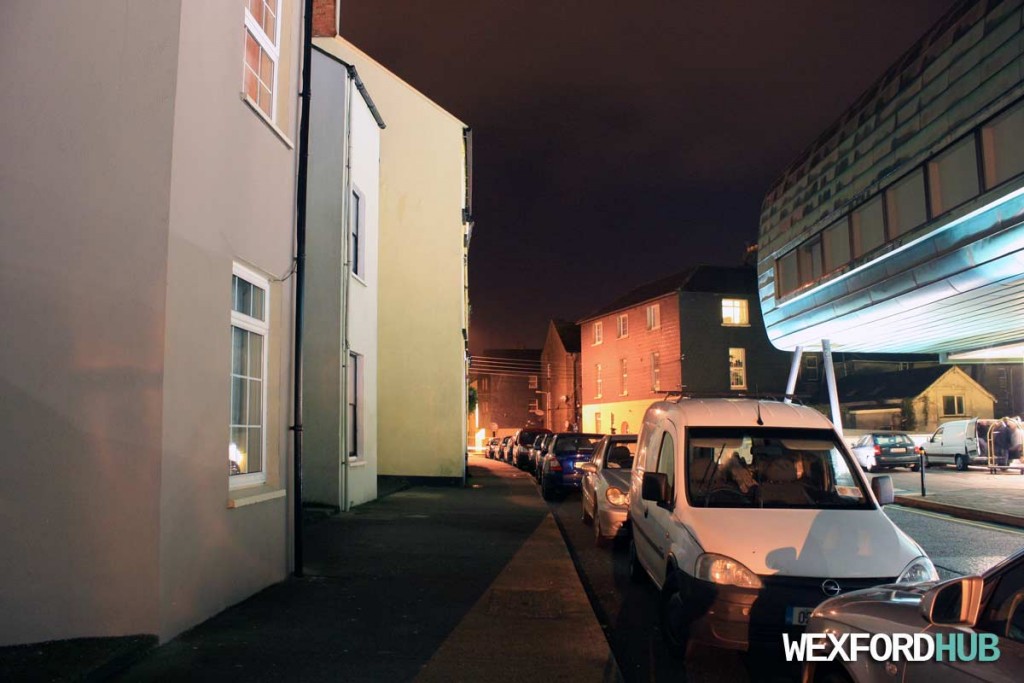 Abbey Street runs parallel to some of the northern parts of Wexford's Town Wall. You'll find that many of the properties in the area will have the medieval stone structure standing at the end of their gardens!
The street is well-known for being the location of Whites Hotel (Whites of Wexford), which is a 4-Star hotel that dates back to the 1700s. In the past, it was also home to places such as The Central Constabulary Barracks and Joe Murphy's forge.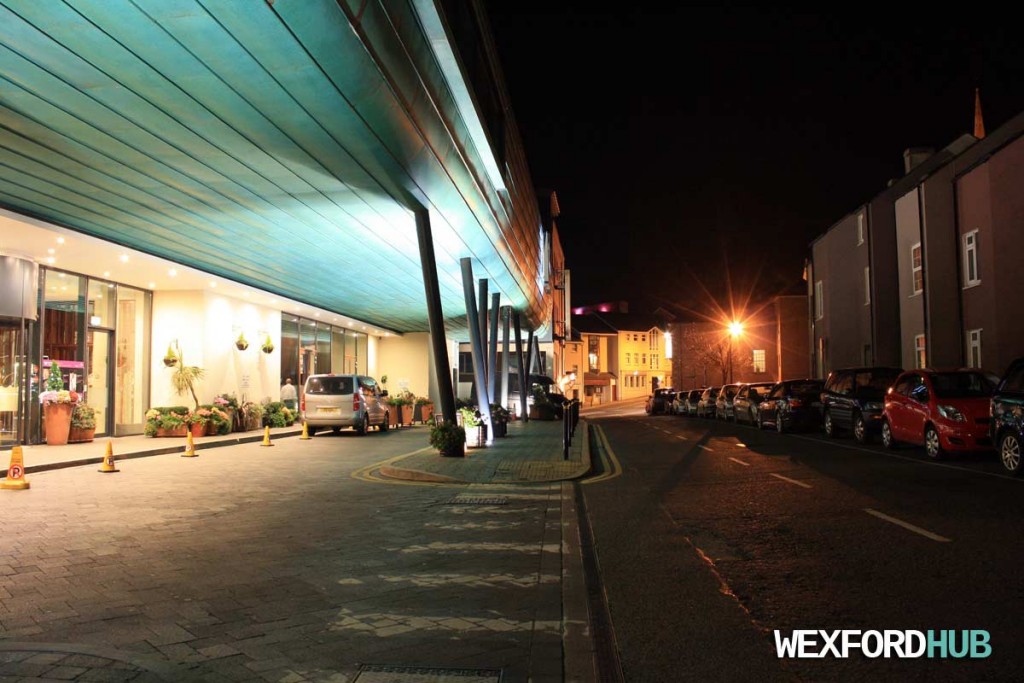 Above: A photograph of the street at night. This was taken outside of the front entrance to Whites Hotel. In the distance, you can see Wexford's Cornmarket.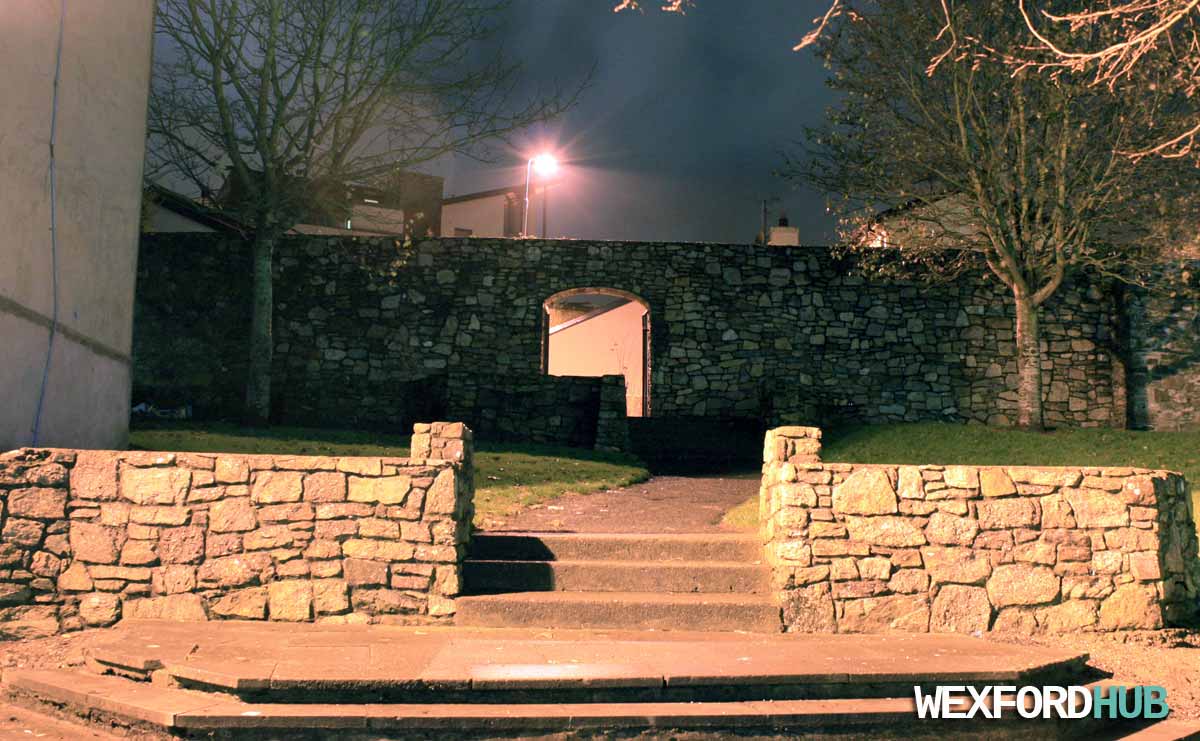 Above: A photograph of a public walkway, which connects Abbey Street with Clifford Street. This is situated beside the Arts Centre.
1901 Census.
The 1901 Census tells us that families such as Hayes, Hornick, Whitty, Healy and Hurley lived on Abbey Street. A few examples:
31 Abbey Street: 10 members of the Hurley family lived in 31 Abbey Street. The father, John Hurley, was a 41-year-old policeman (a Sergeant in the RIC). His wife, Ellen Hurley, was 38 years old. They had five daughters and three sons.
26 Abbey Street: Eight members of the O'Keeffe family lived in 26 Abbey Street. The father, Richard O'Keeffe, was a 51-year-old gas fitter. His wife, Maria O'Keeffe was 48 years old. The couple had three daughters and three sons. Their eldest daughter, Mary, was listed as being a 24-year-old milliner (somebody who makes or sells women's hats). Their teenage Ellen O'Keeffe (17), was a dressmaker. Their son John (19), was a gas fitter like his father.
27 Abbey Street: Five members of the Rossiter family lived in 27 Abbey Street. There were also three boarders living in the house: Daniel OMeara (60), Frank OMeara (21) and Leticia Whitfield (72), who was listed as being a member of the Church of Ireland. The head of the household, William Rossiter was a 63-year-old shoemaker. His wife Catherine was 60 years old. They had three children – two daughters and a son, who were all aged between 15 and 29. The eldest daughter Ellen (29) was a dressmaker (like her nextdoor neighbour Ellen O'Keeffe). Their son Nicholas Rossiter (20) was a watchmaker. Daniel OMeara (60) was a master shoemaker. Frank OMeara (21) was a shop assistant. 72-year-old Leticia Whitfield was listed as having "no occupation".
Map.
A map showing the location of Abbey Street in Wexford Town: