2016 General Election results for the Wexford Dáil Éireann constituency.
Electorate: 109,865 voters
Turnout: 65.9%
Spoiled Votes: 691
Valid Votes: 71,661
Quota: 11,944
Seats: 5
Elected:
The following candidates were elected in the Wexford constituency: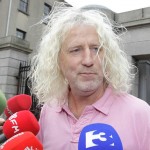 Mick Wallace
Independent
13,420 votes
Elected on Count 13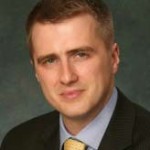 James Browne
Fianna Fail
12,434 votes
Elected on Count 10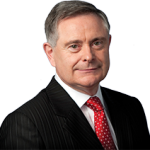 Brendan Howlin
Labour
12,071 votes
Elected on Count 9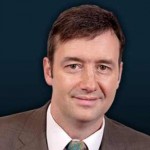 Michael D'Arcy
Fine Gael
11,645 votes
Elected on Count 14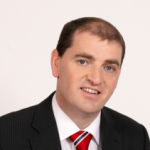 Paul Kehoe
Fine Gael
9,704 votes
Elected on Count 14
First Preference Votes.
A table showing the first preference votes that each candidate received:
[table id=1 /]
Overview & Analysis.
Talking points from the Wexford Dáil Éireann constituency.
Howlin tops the poll.
Labour TD Brendan Howlin topped the poll with 10,574 first preference votes. This was in stark contrast to election results in the rest of the country, which saw Labour struggling to pick up seats. Nationally, the first preference vote share for Labour fell from 19.4% to 6.6%. However, in County Wexford, the Minister for Public Expenditure and Reform managed to buck the national trend by picking up 14.8% of the first preference votes. Although the Labour party's popularity took a hit in Wexford, there were a large amount of voters who felt that Howlin had been responsible for a number of key investments in the county.
Tally mistakes.
There was a mixture of confusion and excitement during the opening hours of the count when initial tallies from the north of Wexford suggested that Brendan Howlin had received an unusually small amount of votes. However, it soon emerged that Fine Gael tallies had mixed up Howlin's figures with those of Independent candidate Caroline Foxe.
'All is not well with the democratic system.'
Independent candidate John Dwyer stated that 'all is not well with the democratic system' after it emerged that a number of votes had been deemed to be 'invalid' because of a faulty stamping machine. According to Dwyer, the presiding officer had refused to allow his team to review the votes in question. In response, Dwyer instructed his team to pull out of the count centre. On Sunday evening, Dwyer stated that his team had discovered 'major discrepancies' in the counting process:
Our team have discovered major discrepancies in the "official counts" in the Wexford constituency. This is explosive stuff. Will undermine the entire count process.
Wallace's vote reduced.
There were raised eyebrows when initial tallies suggested that the seat of Independent candidate Mick Wallace was in doubt. In the lead-up to the election, internal party polls and bookmaker odds had suggested that Wallace would top the poll in the Wexford constituency. However, after counting began, it soon became clear that Wallace had a much tougher fight on his hands. Wallace was eventually elected into seat 3/5 after Count 13.
Recount.
The count continued at the St. Joseph's Club Community Centre until early on Sunday morning. After the last count had been completed, it was found that Sinn Fein candidate Johnny Mythen had lost out on the last seat by a mere 52 votes. The Enniscorthy native, who had remained hot on the heels of Government Chief Whip Paul Kehoe, decided to exercise his right to a full recount. The following Monday, after a re-check of the votes had been completed, Mythen conceded defeat. The re-check showed that Mythen was just 31 votes away from Fine Gael candidate Paul Kehoe.
The bookmakers.
Bookmakers Paddy Power managed to predict that Wallace, Howlin, Kehoe and Browne would all win a seat. However, they also got a number of things wrong:
Wallace's seat was not as safe as their 1/14 odds suggested.
Paul Kehoe's seat was not as safe as their 1/10 odds suggested.
The bookmakers underestimated the danger that Mythen posed to Fine Gael, placing him at 3/1. In the end, only 32 votes separated the Sinn Fein candidate from snatching the final seat. In the weeks before the election, an internal party poll for Fine Gael highlighted the danger that Mythen posed, as the numbers showed that transfers from left-wing candidates could see him take a seat from the party.
Fianna Fail candidate Malcolm Byrne was tipped to edge out Fine Gael candidate Michael D'Arcy for the final seat. In reality, Byrne was eliminated after the 12th count and a dog fight ensued between Government Chief Whip Paul Kehoe and Sinn Fein's Johnny Mythen.
Paul Kehoe's relief.
Incumbent Fine Gael candidate Paul Kehoe breathed a huge sigh of relief on Monday evening when the re-check showed that he still commanded a 31 vote lead over Sinn Fein's Johnny Mythen. The Government Chief Whip admitted that he was uncertain about what would happen to his seat throughout the count on Saturday night.
James Browne.
Fianna Fail candidate James Browne managed to reclaim his father's seat when he was elected on Count 10. Although early tallies on Saturday morning had suggested that the newcomer would top the poll in the Wexford constituency, Labour's Brendan Howlin managed to pull ahead once the boxes for Wexford town were opened. James will be taking the seat of his retiring father, John Browne, who has served as a TD for Fianna Fail since 1982.
Aoife Byrne's campaign.
Although many commentators were quick to rule out Aoife Byrne's chances of winning a seat, the first-time Fianna Fail candidate ran an energetic campaign and managed to rack up 3,164 first preference votes. Over the course of the election campaign, Ms Byrne's odds of being elected were shortened from 33/1 to 9/4.
Leonard Kelly.
Social Democrats candidate Leonard Kelly said that his party had shown 'clear momentum' and that he looked forward to 'developing' the Social Democrats in County Wexford. Mr Kelly thanked his followers and stated that the support he received had been 'humbling'.
Change is happening, but it will be an evolution so patience and determination is required by all of us who are striving for a fair and equitable society, where dignity and opportunity for all is paramount.
"It is not to be."
Fianna Fail candidate Malcolm Byrne was understandably disappointed when he was eliminated from the contest after Count 12. In the final week of the election campaign, the Gorey-based councillor became the bookmaker's favourite to take the fifth seat in the Wexford constituency. Although tallies for the north of County Wexford pushed him ahead of Fine Gael candidate Michael D'Arcy, the former Chair of Wexford County Council eventually fell behind the pack before being eliminated in the early hours of Sunday morning.
Byrne had conceded defeat on Saturday night:
It is not to be. While we have polled extremely well and we are not out of the picture, it is unlikely as we move to the final counts that I will take a seat on this occasion. I am disappointed but also extraordinarily grateful for the experience where I could engage with people all over this wonderful county and seek to understand the issues and put forward potential solutions.
Deirdre Wadding.
People Before Profit candidate Deirdre Wadding was eliminated on the 6th count with 1,843 votes. The Wexford councillor admitted that she was disappointed with her vote, particularly within the area of Wexford town:
Being honest. Very disappointed with my vote, particularly with the Wexford town vote, given just how hard we worked, and that election or no election, I run myself ragged trying to help people.
Despite her unsuccessful bid, Ms Wadding remained positive about the future and vowed to fight on:
Inside or outside the system, all it's really about is the people. Working and campaigning and agitating for real genuine change, for people power, for a new fairer system to replace this broken one. My place now after an unsuccessful election bid is exactly where it always was. On the streets, in the community, with the people, being a voice on the inside for as long as that feels constructive and useful, but never forgetting that is not where change will come from. The people of Wexford may not be fully ready for the radical left. Yet! It's a long process but on 2.1% of the first preference vote, we're already walking down that road. Onwards!
First elimination.
The first two candidates to be eliminated on the day were David Lloyd of Direct Democracy Ireland (128 votes) and Independent candidate Emmet Moloney (426 votes). Both were eliminated on Count One.
Emmet Moloney.
Eliminated Independent candidate Emmet Moloney thanked his supporters and his campaign team before saying that he remained committed to fighting for a mental health facility in Wexford. The first-time candidate stated that 'every politician needs to start at the rung of the ladder' and that this was merely the start of his political career.
David Lloyd.
DDI candidate David Lloyd remained upbeat, despite failing to progress past the first count. The Wexford town native thanked his supporters and said that his party 'won't stop until we have Direct Democracy in our country for the benefit of all.'
Julie Hogan.
Unsuccessful candidate Julie Hogan stated that it was a 'fantastic campaign' and that she was 'proud' to have taken part in the election. The Fine Gael candidate went on to state that she would gladly put her name into the hat if another election is announced within the next few months:
I managed to secure 1,200 first preferences in 7 weeks, with a limited time available to canvass and a tiny area covered. That opportunity helped me to basically introduce myself, so if the opportunity presents itself again, in the not too distant future, I'll be out there in full force.
Ann Walsh.
Green Party candidate Ann Walsh said that we was delighted to have given the people of County Wexford the opportunity to 'vote Green'.
What a trip I've been on for the last couple of months, and it ended today with 1,056 great Wexford people giving me their No. 1 vote.