Over the past few weeks, Wexford photographer Des Kiely has been creating a unique set of comparison photographs of Wexford Town. The series, which compares the past with the present, has proven to be a huge hit on social media websites such as Facebook and Twitter: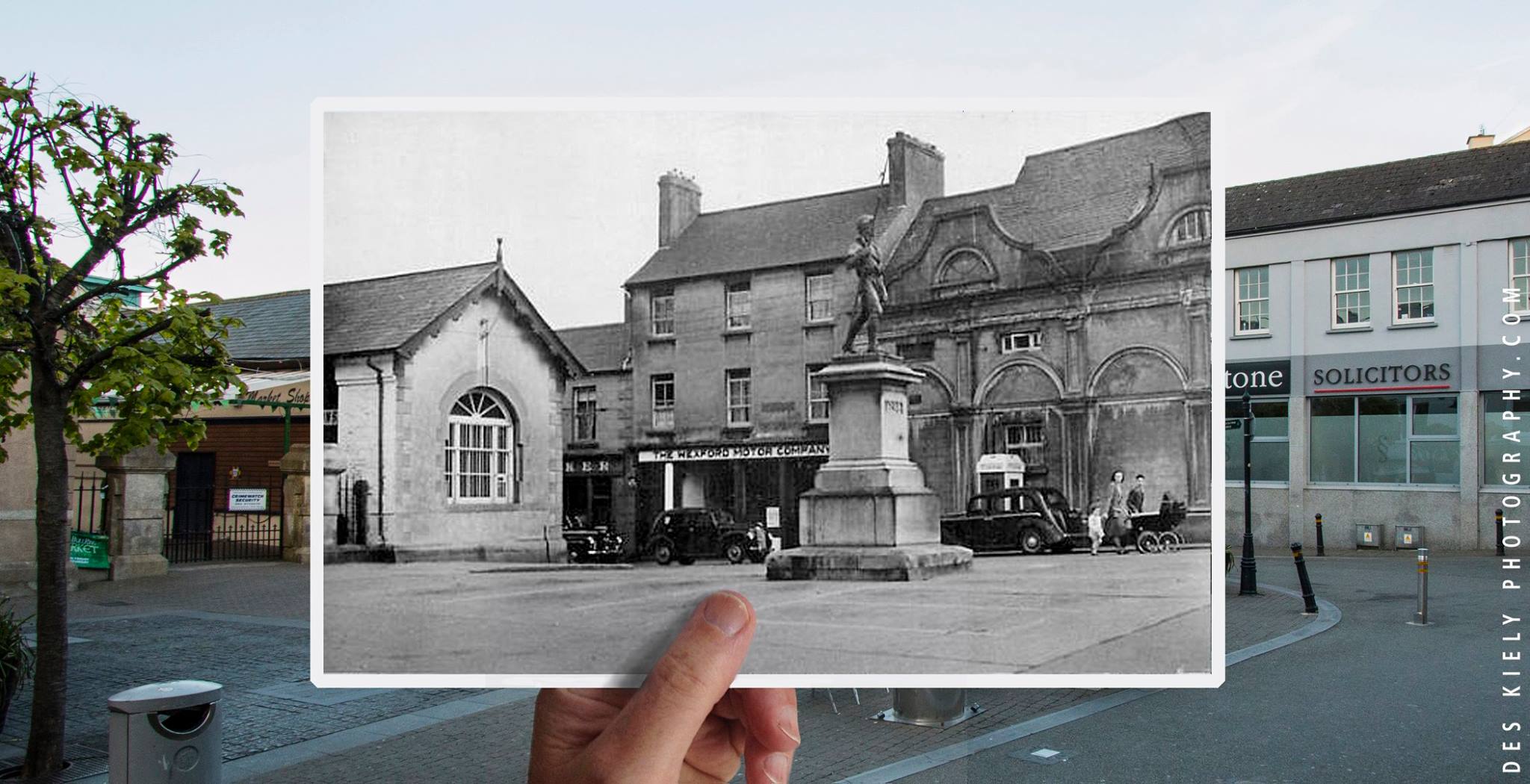 Wexford's historic Bullring, which was named after a blood sport called Bull-baiting.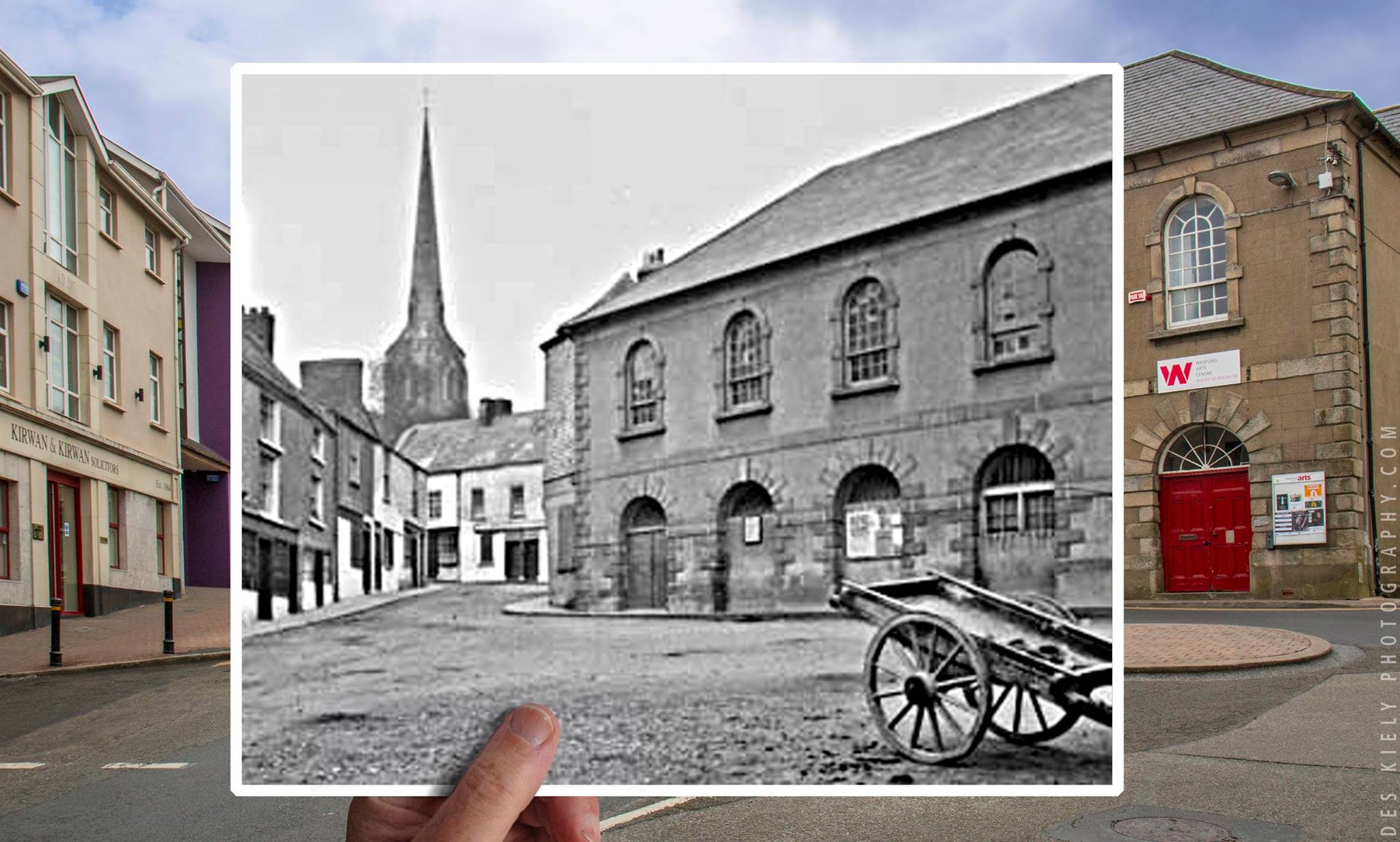 The Cornmarket: As the name suggests, this part of Wexford was once home to a busy corn market. On market days, farmers from the surrounding countryside would travel into town in order to sell their stock. Nowadays, it is the location of Wexford's Art Centre.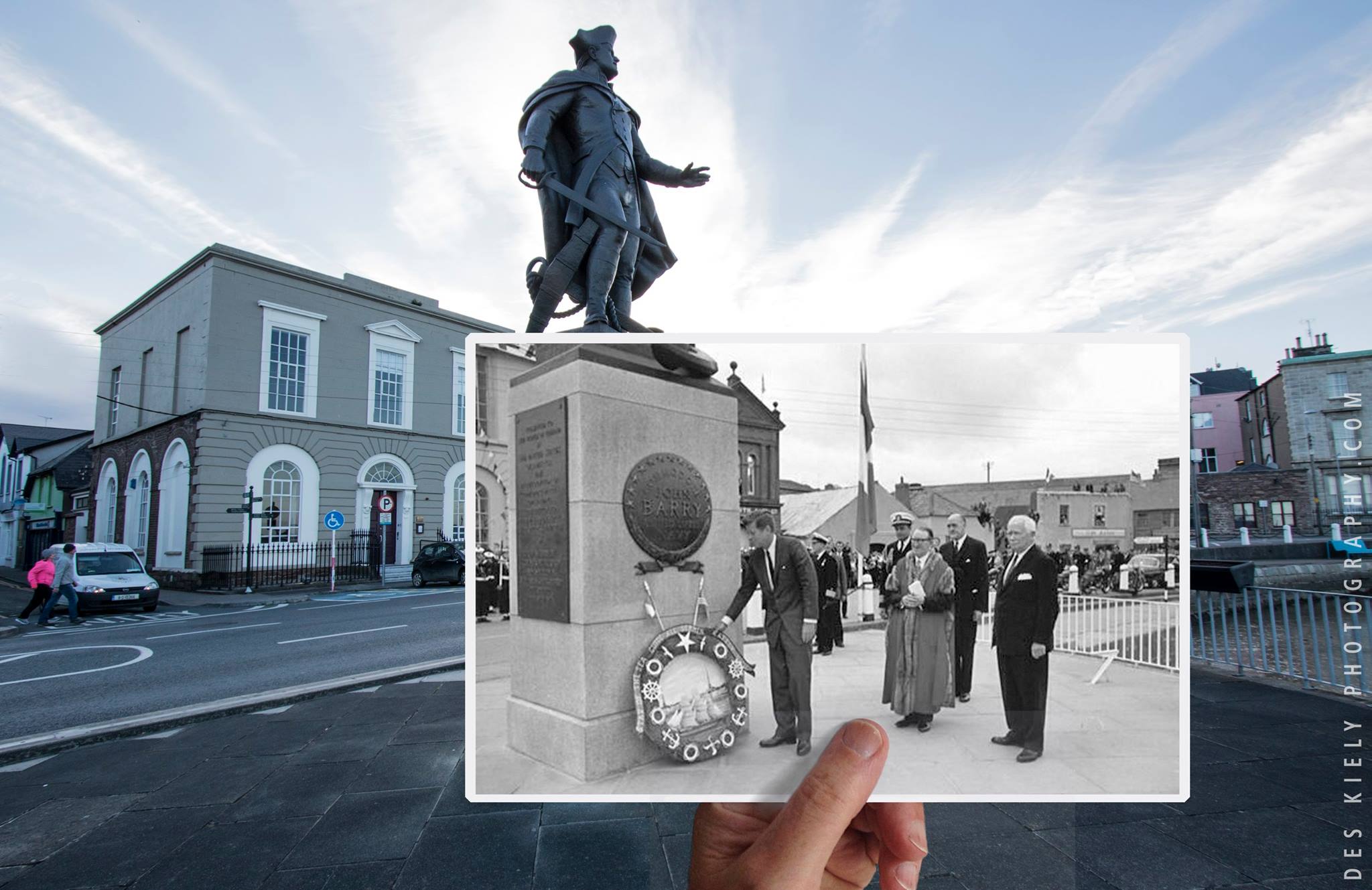 US President John F. Kennedy lays a wreath at the base of the John Barry statue on Crescent Quay. This was during his famous visit to County Wexford in 1963. Commodore John Barry, who was born in Tacumshane, County Wexford, is often referred to as "The Father of the American Navy".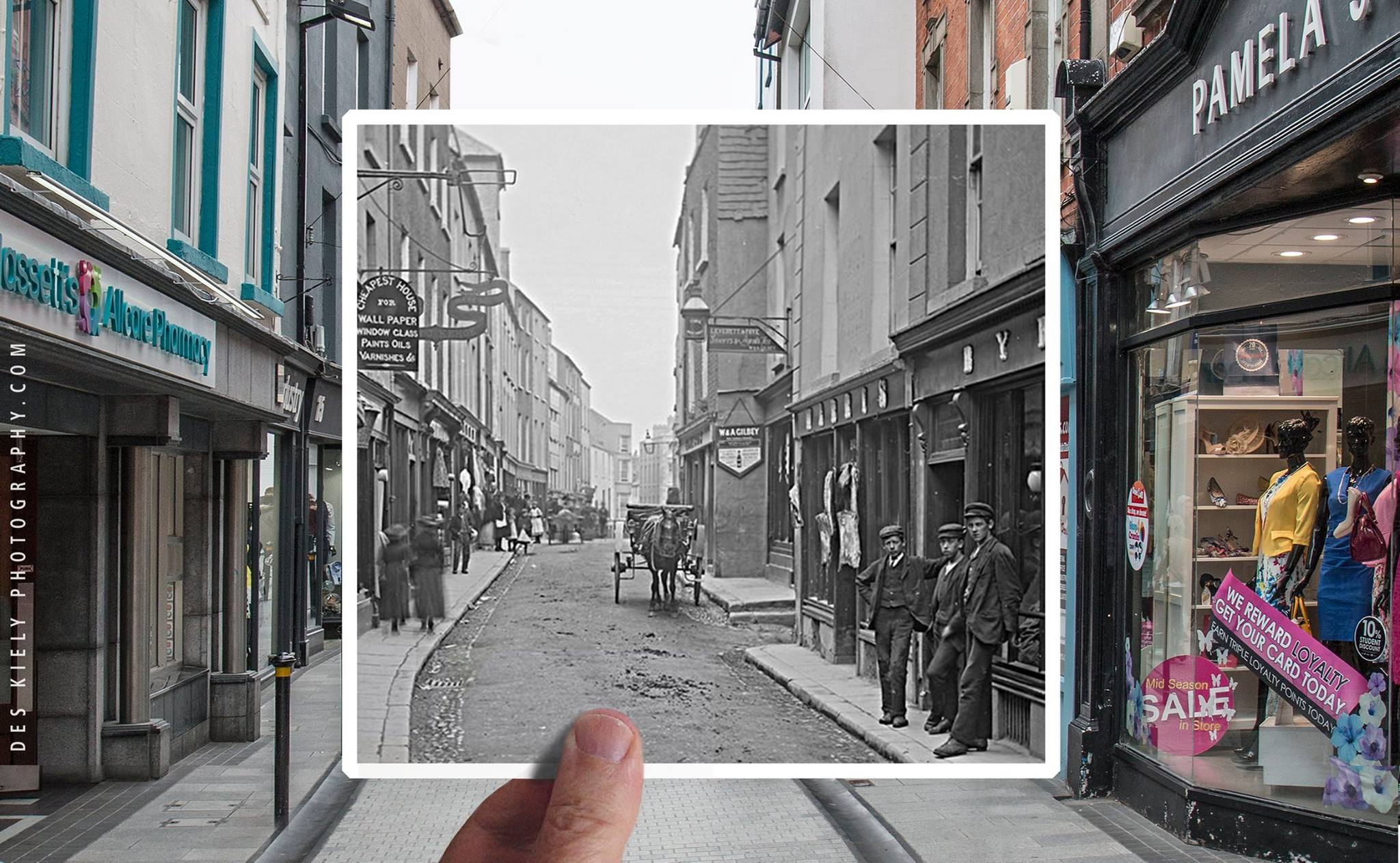 Wexford's North Main Street in the early 1900s.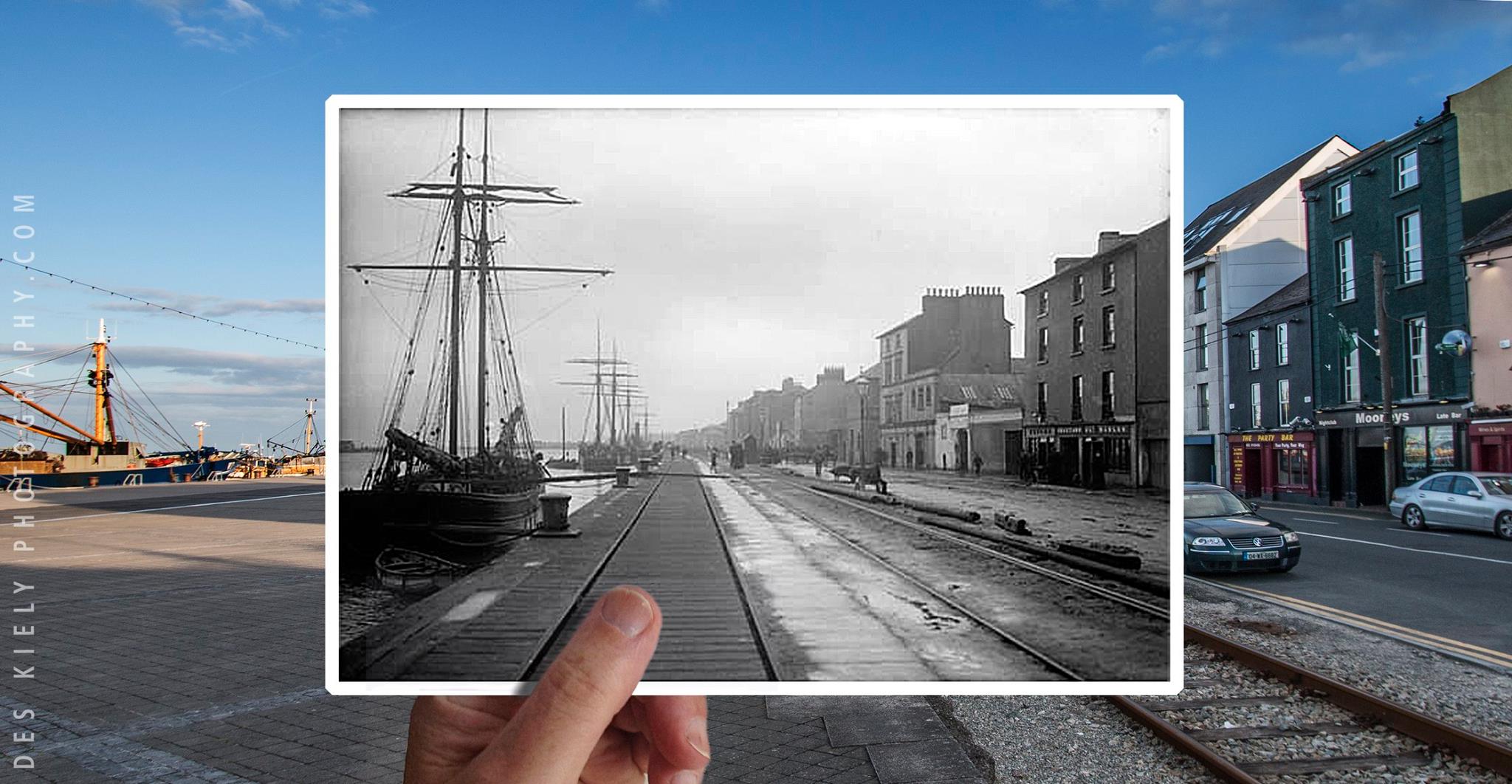 Wexford Quay and its old woodenworks; compared against its present-day waterfront plaza.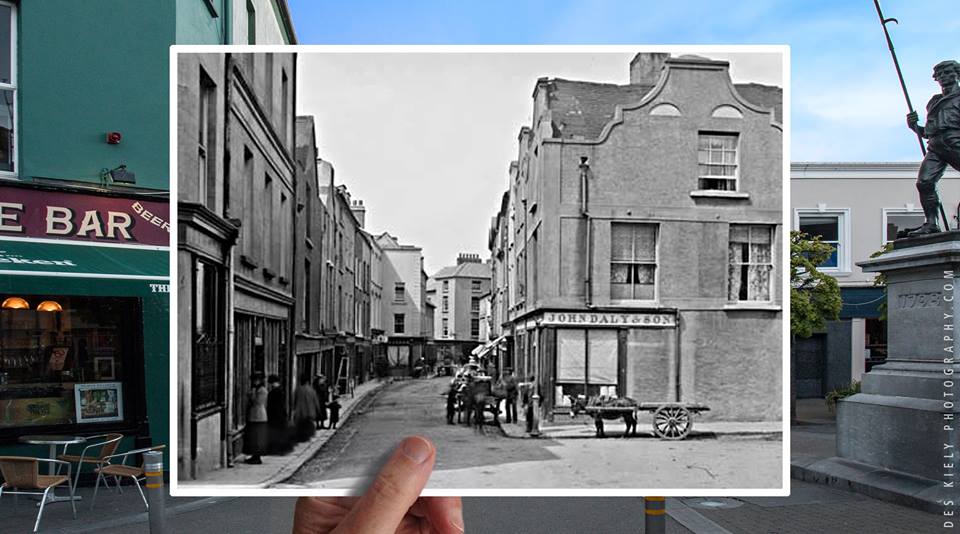 A view of North Main Street, as seen from The Bullring.
If you are interested in contacting Des, you can find his website at www.deskielyphotography.com