A video by Youtube user shows us old video footage of an 'A' class locomotive running across the rail line on Wexford Quay. The video was captured on Monday, the 21st of August, 1989:
Here are a few stills from the video: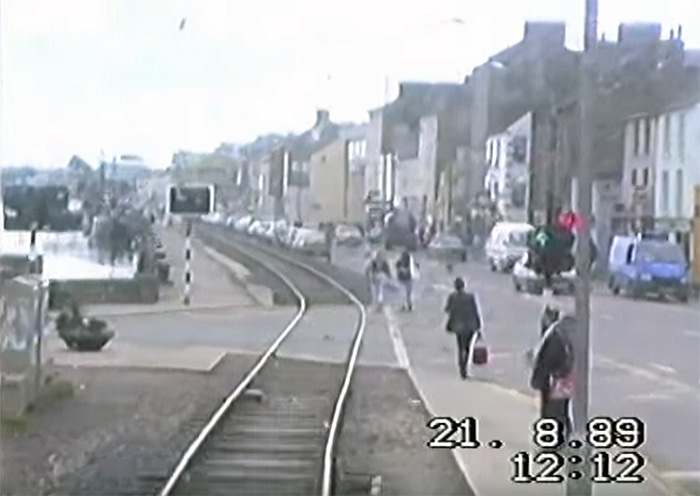 Above: The townside of entrance of Wexford Bridge. Here, you can see just how narrow Wexford Quay was before the woodenworks were removed and replaced with a modern waterfront plaza.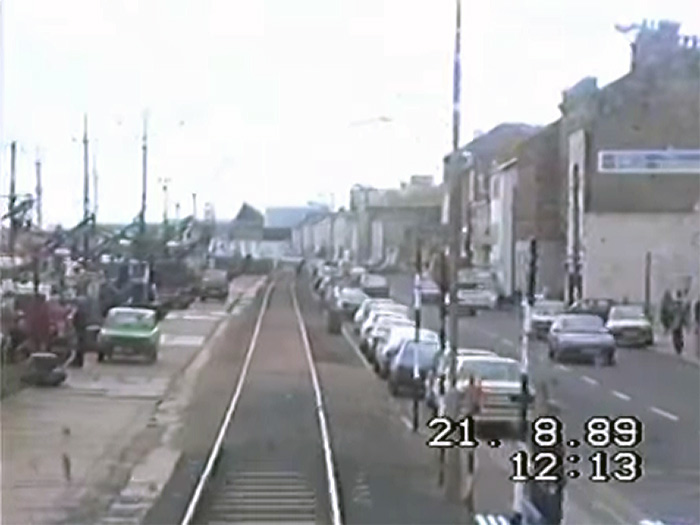 Above: Just before the old L&N car park (the entrance can be seen on the right). In 1995, L&N was acquired by Irish supermarket chain SuperValu.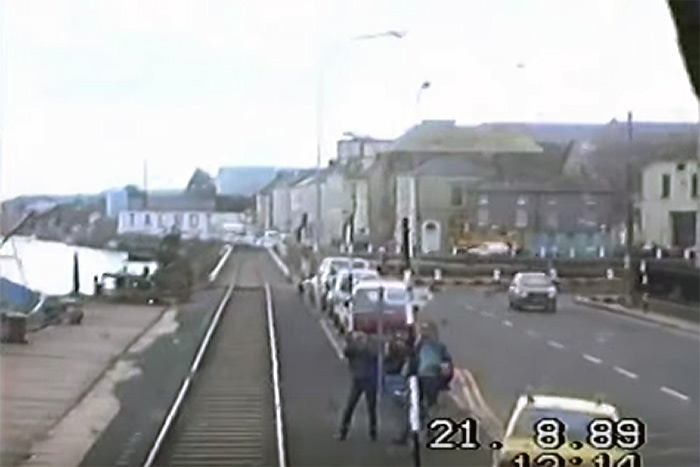 Above: Just before the bridge that crosses the Crescent Quay. At the bottom, you can see a man taking a photograph of the train as it passes him by. Behind him, you can just about make out the old blue bench, which was removed during the redevelopment of the quay front. If you pay close attention to the video, you can see that a directional sign with the word "Snooker" written on it has been erected beside the bench in question.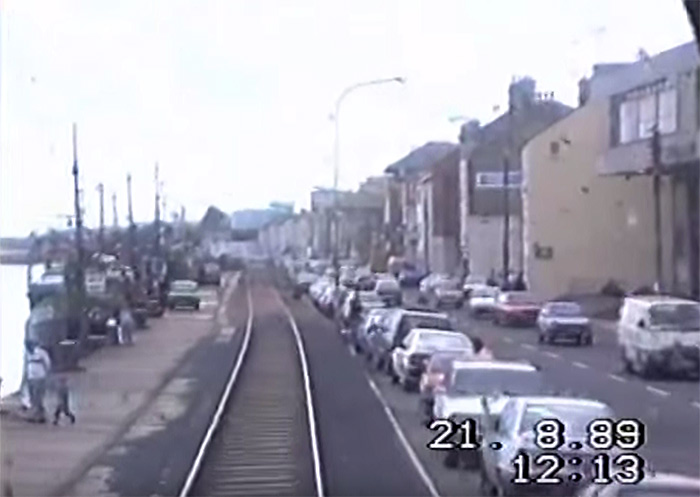 Above: The old Bank of Ireland building is visible on the right. To your left, you can see a boy and his father sauntering along the woodenworks.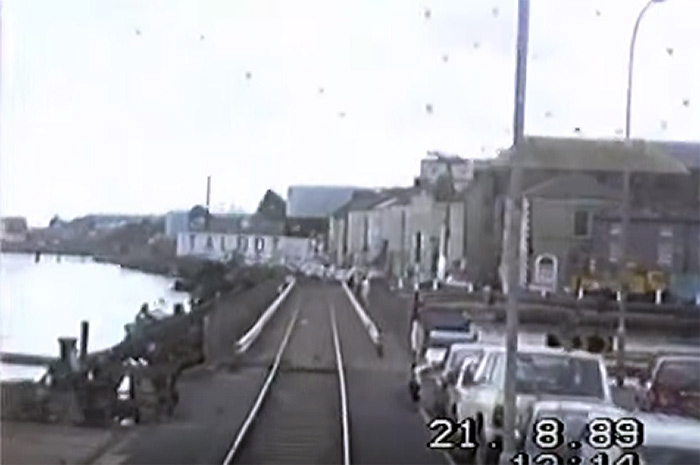 Above: The bridge that crosses the Crescent Quay. Nowadays, the area of water to the left is covered by a wooden waterfront plaza (where the new tourism building is located).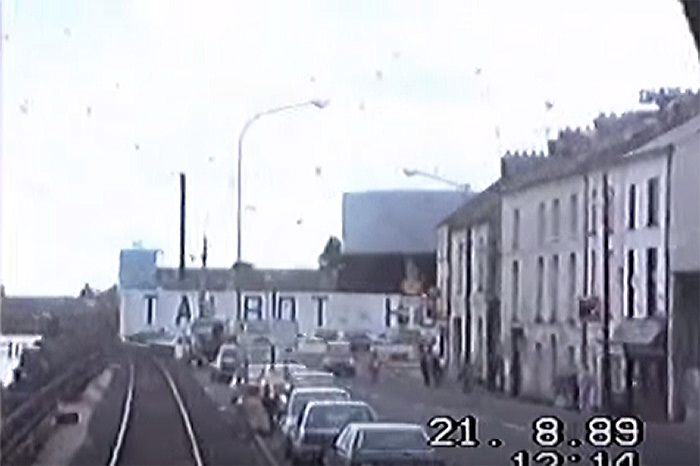 Above: The south-end of the quay; opposite T.K. Maxx and the large Stonebridge development on Paul Quay. This was before the apartments at Pierce Court were developed. In the background, you can see the old black and white "Talbot Hotel" sign. To the centre-right, you can just about make out a red Shell sign. Back then, a petrol station was situated on the corner of King Street and Wexford Quay.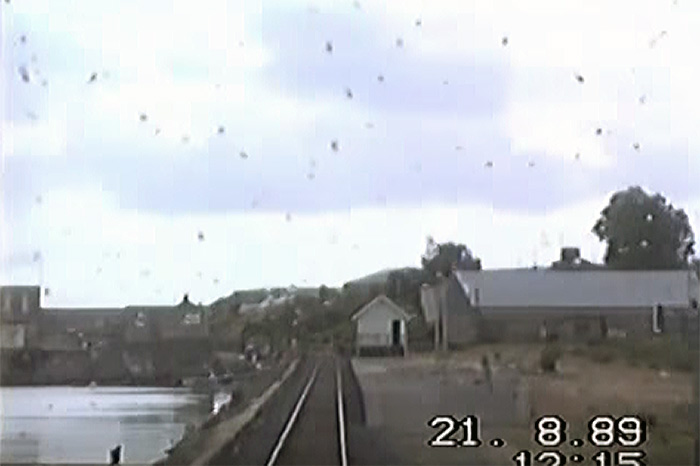 Above: The old south-end station, which is now gone. To the left, you can see an old factory building, which was home to Clover Meats (the Wexford Electronix factory was right beside it). Since then, both factories have been demolished; leaving a mostly-empty plot of land that juts out from the coastline.