Oyster Lane is a historical pedestrian lane that connects Wexford Quay and South Main Street. The lane is named as such because it was once the centre of the oyster trade in Wexford Town. From medieval times onward, the lane was occupied by a number of taverns, most of which sold oysters and oyster-related products that had been harvested from Wexford Harbour. The merchants advertised these products by piling oyster shells outside of their doors.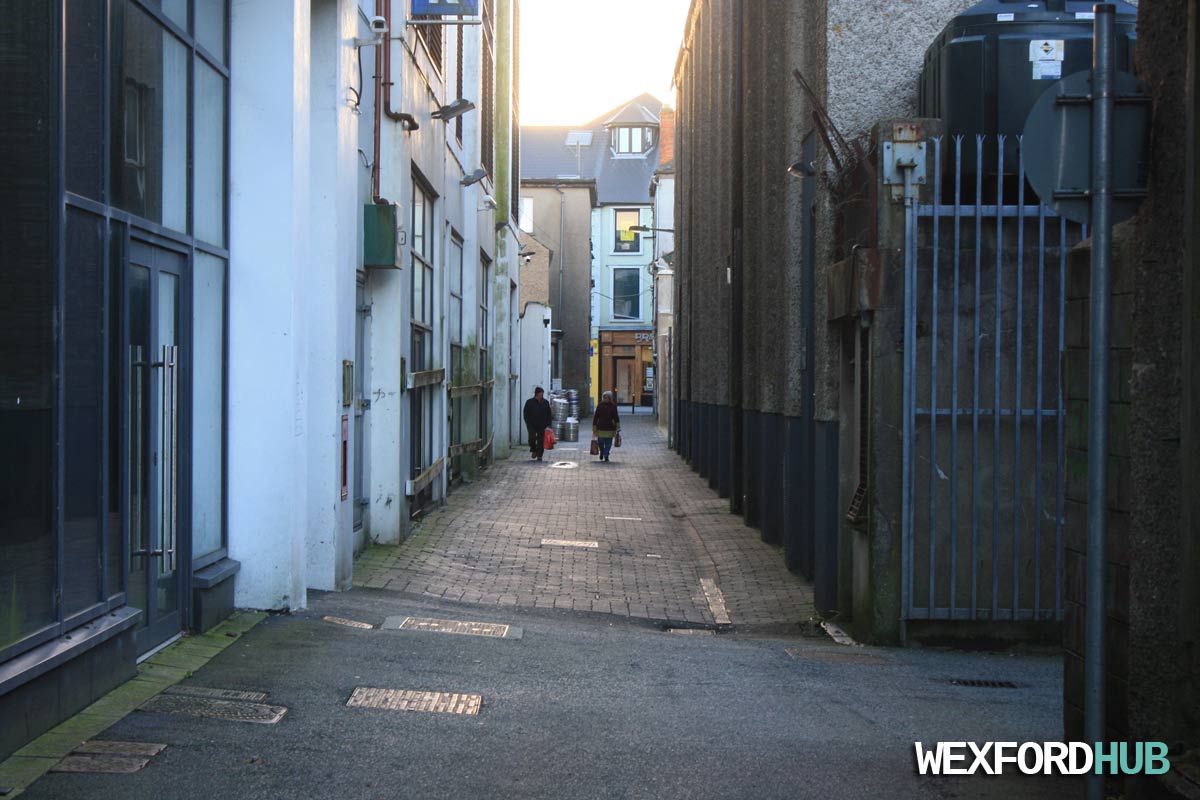 Above: Looking towards the South Main Street entrance. The gateway on the right leads to a car park, which used to belong to Lowney's Mall, which contained the supermarkets Crazy Prices and Quinnsworth. Later, it was used by Tesco until it relocated to Distillery Road in 2007. Further up, on the left, you will find the side-entrance to Bugler Doyle's beer garden.
In 1974, construction works in Oyster Lane led to the discovery of fragments of medieval pottery. This discovery led to a full excavation, which uncovered leather fragments, oyster shells, bronze pins, a 'thick' stone wall from the 1600s and over 900 potsherds. The findings provided evidence of medieval activity in the area. They also pointed towards a healthy trade between medieval Wexford and France (fragments of French pottery were amongst the 900 potsherds).
Unfortunately, no evidence of Wexford's Viking past were uncovered during the excavation works. In his book, Wexford: A Town and Its Landscape, local historian Billy Colfer points out that the area around Oyster Lane would have been much closer to the shoreline at the time and that it may not have been utilised until after the land around Paul Quay had been reclaimed.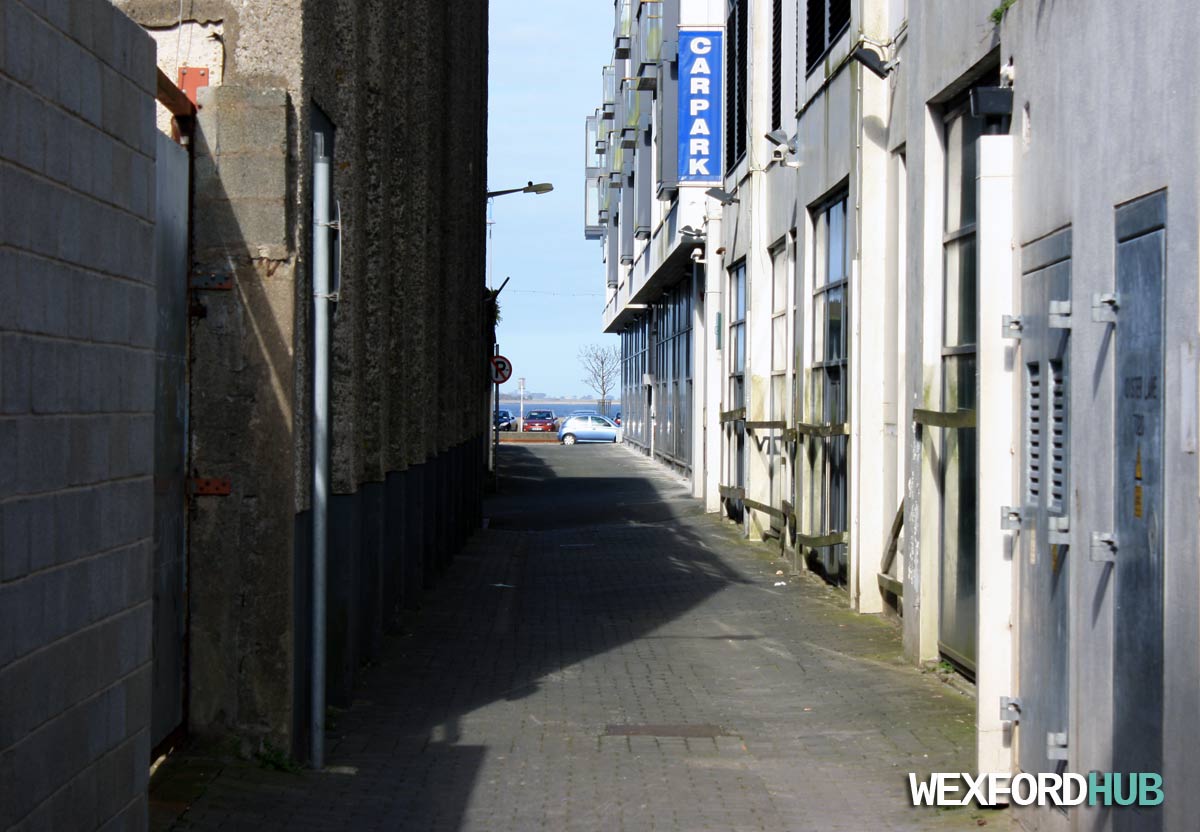 Above: Looking towards the entrance at Wexford Quay. The modern-looking building on the right is called the Stonebridge development. This development was constructed during the tail-end of the Celtic Tiger years. Nowadays, it houses American retailer T.K. Maxx and Euro Car Parks. The dashed wall on the left belongs to the roofed car park that accompanied Lowney's Mall.
Up until the 1800s, a 15th Century tower house called Stafford's Castle stood between Oyster Lane and Stonebridge. Stafford's Castle was built and occupied by a man called George Stafford. Later, it was used as a county jail up until Wexford Gaol was built back in 1812. In its final years, it was used as a workhouse before it was eventually "rebuilt" as shops and private dwellings.
Map.
A Google Map showing the location of Oyster Lane in Wexford Town: