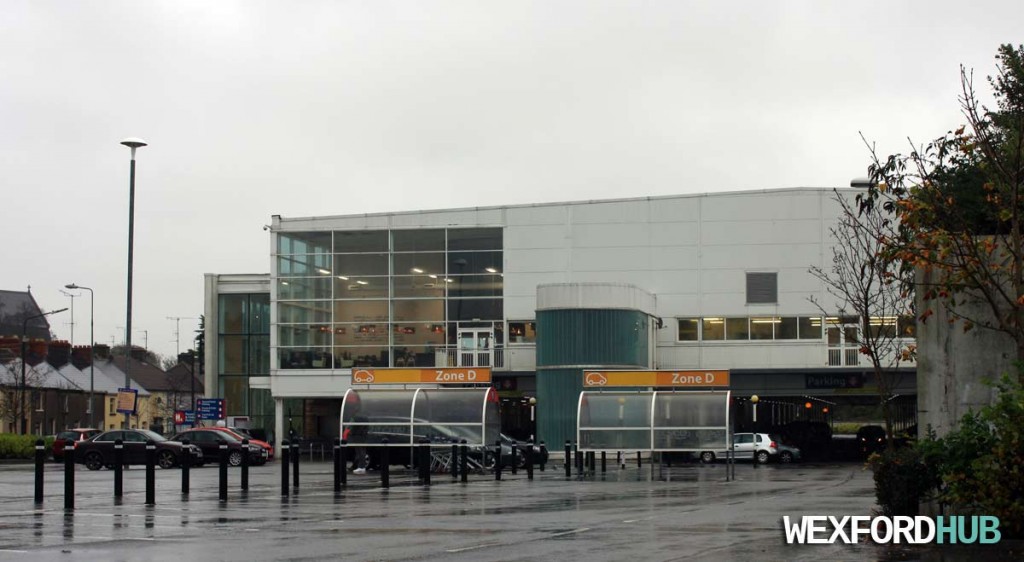 Name: Tesco.
Address: Distillery Road, Wexford.
Phone Number: 1890 928 491
Opening Hours: 7AM to Midnight.
Pharmacy Phone Number: 053 916 6355
Tesco supermarket is situated on Distillery Road in Wexford Town. The 63,000 square foot premises was officially opened on Monday, the 26th of February, 2007, by former Wexford hurling goalkeeper Damien Fitzhenry. The supermarket was built on the site where Pierce's Foundry once stood.
The store contains a cafe, a pharmacy called First Choice Pharmacy, a petrol station, a recycling section, two ATM machines, Chapz Barbers and an automated car wash.
History.
Before the opening of its new store on Distillery Road, Tesco had been situated at the end of Lowney's Mall on Wexford's South Main Street. Tesco had 'inherited' this building from Crazy Prices, a popular Irish supermarket brand that Tesco had acquired back in May of 1997. Up until that point, Crazy Prices and Quinnsworth were both owned by a company called Associated British Foods.
In 2002, it was announced that Tesco's representatives had met with local councillors and that the company was actively searching for a new site in Wexford. At the time, it was reported that Tesco was searching for a site that would accommodate a new 24,000 square foot supermarket.
In April of 2004, traders on South Main Street told local newspapers that they were confident that Tesco would maintain a presence at Lowney's Mall, despite the company's planning submissions for a new site. At the time, local Wexford businessman Colman Doyle told the Wexford People newspaper that he believed the company would have two stores in Wexford Town.
In September of 2005, it was reported that the new Tesco site would include sixteen residential properties. It seems as though this part of the proposal failed to come to fruition.
In December of 2005, Tesco was granted planning permission for its new multi-million euro supermarket on Distillery Road.
In January of 2006, local newspapers reported that an objection by Streamline Properties Ltd had delayed Tesco's plan to build a new supermarket on Distillery Road. Streamline Properties Ltd had previously attempted to persuade Tesco to move into its new development on Paul Quay. However, Tesco felt that the development on Paul Quay was unsuitable because it could not facilitate a petrol station; nor would it adhere to the company's single-storey format. The actions of Streamline Properties Ltd were later criticised by borough councillors George Lawlor and Padge Reck.
A second objection came from the Society of the Irish Motor Industry (SIMI), which represented clients that felt threatened by Tesco's plans to sell petrol at a knockdown price.
Tesco's relocation to Distillery Road was controversial at the time. While the opening of a new supermarket was seen as a major boost to the economy of the town, many people were worried that businesses on South Main Street would suffer because of the decrease in footfall.
Map.
A map showing the location of Tesco in Wexford Town: