Wexford's Carrigeen Street runs from the bottom of Grogan's Road to the junction between Bride Street and Thomas Street. The name "Carrigeen" is an anglicised version of the Irish word "Carraigín", which translates into "little rock". The name was applied to the street because it is built on top of a small outcrop of rock that overlooks the area around Roche's Road.
In his book, The Streets of Wexford, local historian Nicky Rossiter tells us how the rocky outcrop at Carrigeen Street was used by Norman invaders back in 1169. After the invading Norman army had reached this specific part of Wexford town, Robert Fitzstephen ordered his archers to take up their position on top of the rocky outcrop at Carrigeen Street. Back then, this particular area would have provided a favourable vantage point over the Norse-Irish town of Wexford.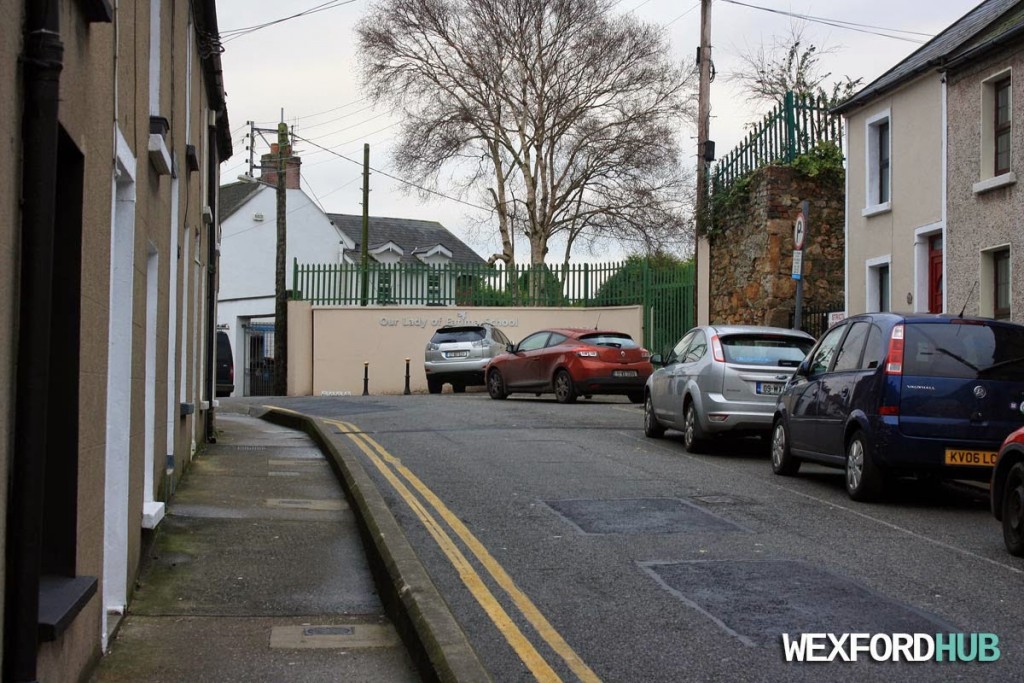 Above: The northern half of Carrigeen Street. The green gates belong to the Our Lady of Fatima School, which was opened back in 1968. The school was purpose-built to serve the needs of students with learning disabilities. The Our Lady of Fatima School is built on a site that was previously known as Kirwan's Field.
Interesting fact: It was on Carrigeen Street and Roche's Road that the Wexford Corporation built their first lot of houses.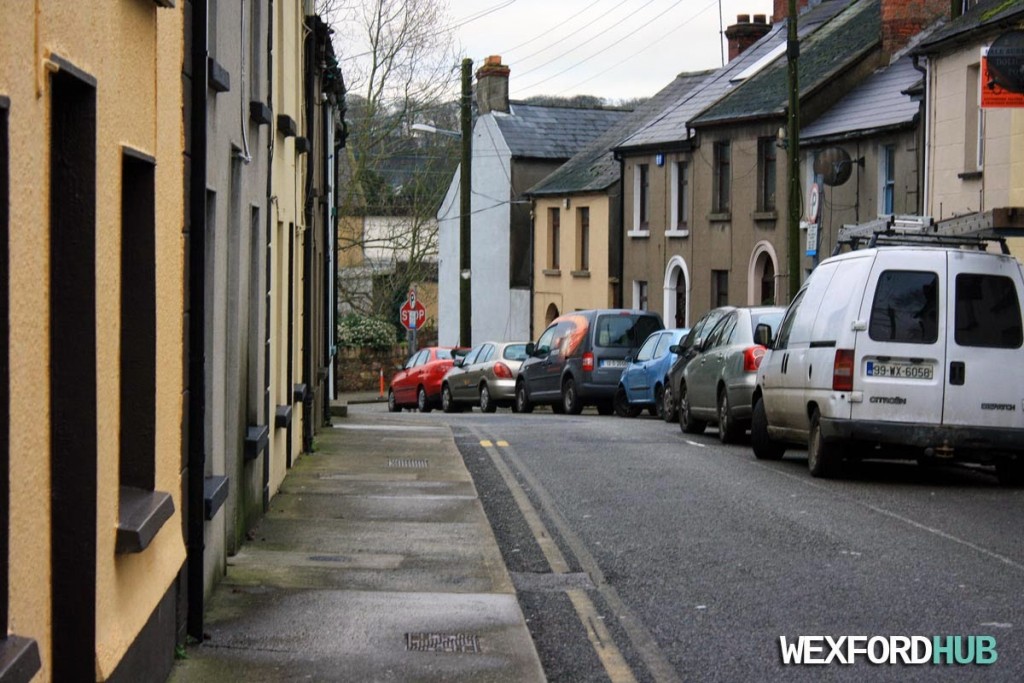 Above: The southern half of the street connects with Thomas Street. In the distance, you can just about make out the Christian Brothers Secondary School.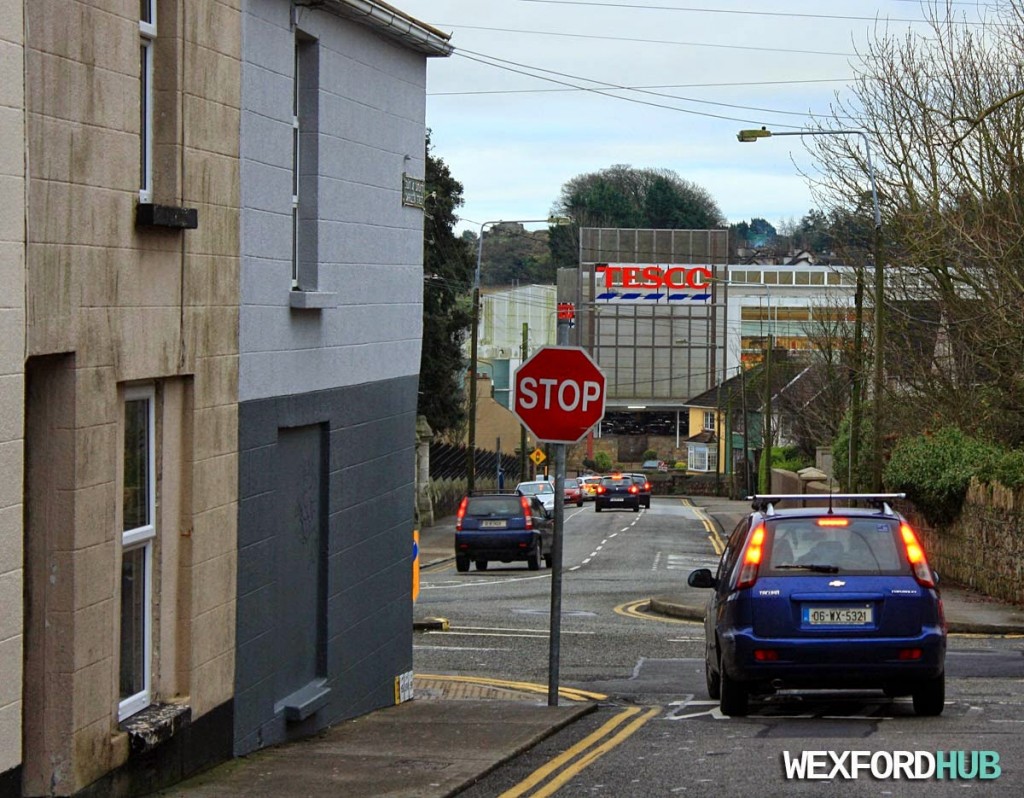 Photographed above: The corner that connects with Bride Street. The building on the corner is occupied by a newsagents called The Boker, which is extremely popular among the students of the nearby CBS school. Come lunch time, you'll find that this particular area is awash with students; many of whom will be munching away on their sausage rolls and burgers. The road (straight ahead) leading down towards the Tesco supermarket on Distillery Road is called Joseph Street.
Map.
A map showing the location of the street: