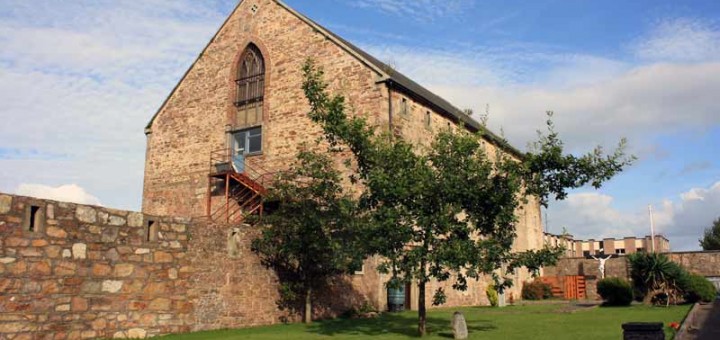 The Republican Garden of Remembrance is situated on Hill Street in Wexford Town. The garden, which lies behind the old Wexford gaol, is maintained by the Wexford Republican Graves Association.
Inside this beautiful garden, you will find various commemorative plaques and trees, which are dedicated to some of the republican movement's fallen heroes.
The top plaque reads:
This plaque commemorates the 60th anniversary of James Parle – John Creane – Patrick Hogan. Executed for the ideals of freedom and an Irish republic on the 13th of March, 1923. In proud and faithful remembrance. Erected by the National Graves Association Wexford.
The bottom plaque reads:
This slab indicates the place where James Parle, John Creane and Patrick Hogan were executed for the Irish Republic. March 13th, 1923. R.I.P.
It is worth noting that the garden has a number of benches, which allow visitors to sit and relax amongst some of the beautiful trees and bushes that have been planted there.
Please note that the gates of the Republican Garden of Remembrance are open to the general public between the months of March and September.
You will find the entrance to the garden on Hill Street, next door to the grounds of the old county hall. Parking is generally good in the area; although you might have to pay for parking, depending on the time of day.
Related sections: