Mary's Lane is an old and narrow lane that is situated in the centre of Wexford Town. The lane runs parallel to South Main Street; stretching from Peter Street to Bride Street. In the past, it was also known as Bride Lane (named after the parish of St. Bridget).
Mary's Lane is named after the old Norse-Irish parish of St. Mary's. The entrance to the ruins of Saint Mary's Church, which was built during the Middle Ages, can be found at the southern end of the lane, close to the entrance at Bride Street.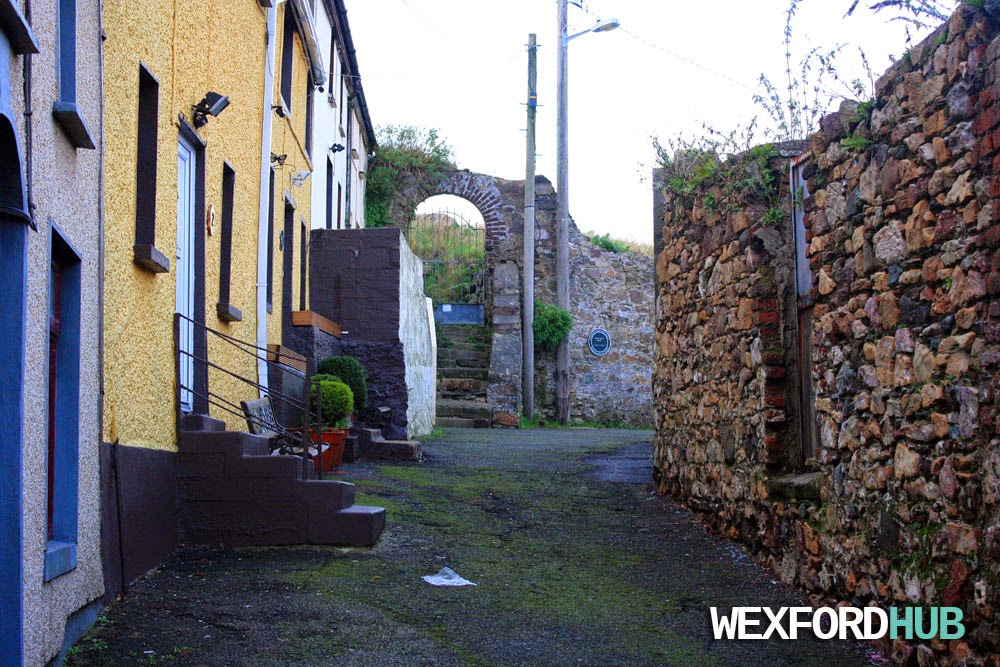 Pictured above: The southern end of the lane. In the background, you can see the locked gates of St. Mary's Church and graveyard, which stand at the top of a flight of stone steps. Both ends of Mary's Lane are occupied by residential properties.
Mary's Lane is interesting because it is one of the few remaining examples of how ordinary working class Wexford people lived in the past – in small terraced houses that were situated in narrow 'living lanes'.
The Peter Street entrance is flanked on both sides by old buildings that were originally used as malt houses. These buildings date back to beginning of the 1800s. Nowadays, they are mostly used as storage facilities and as retail units by a local business called Colman Doyle Homestores.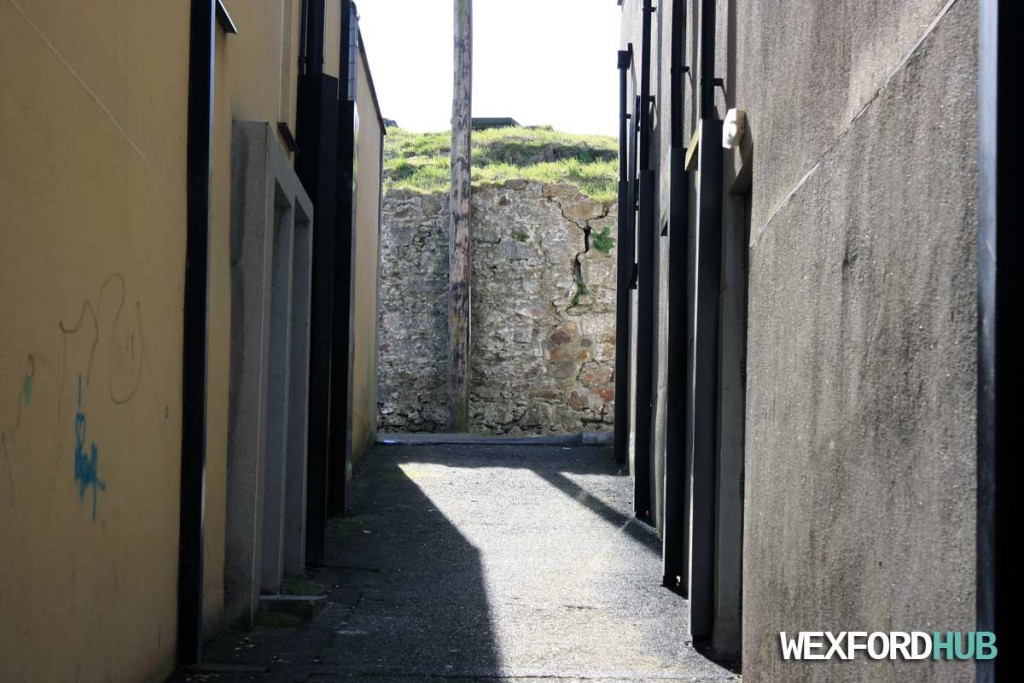 In the middle of Mary's Lane, you will find another downward sloping lane that connects to South Main Street, opposite Oyster Lane. According to local historian Nicky Rossiter, this is called Man's Lane. This can be seen in the photograph above.
Map.
A map showing its location: