Ferrybank is located on the eastern bank of the River Slaney; opposite Wexford Town. The area is probably best known for being the location of the Riverbank House Hotel, the Wexford Swimming Pool, Ely Hospital and the Ferrybank Caravan Park. Because of the wonderful views that it can offer of Wexford Quay, Wexford Harbour and Raven Point, Ferrybank is extremely popular amongst photographers, dog-walkers and anyone else that is in the pursuit of a peaceful stroll or sit-down.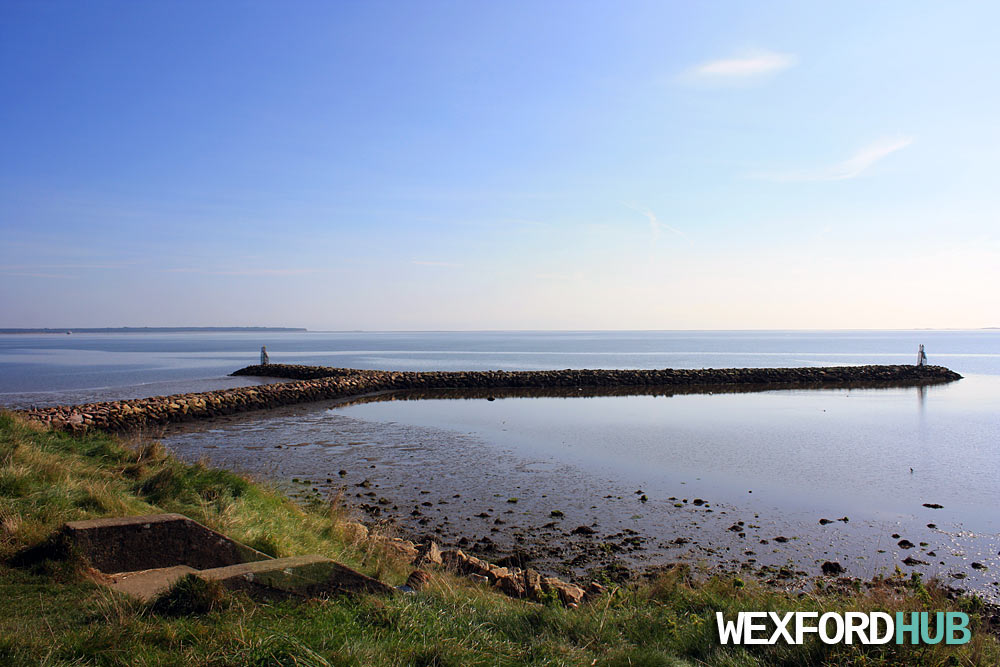 Photographed above: Wexford Harbour, as seen from Ferrybank. In the distance, you can see Curracloe Forest and the tip of Raven Point. In the bottom left-hand corner, you can see a flight of stone steps, which will bring you down onto the shore of Wexford Harbour.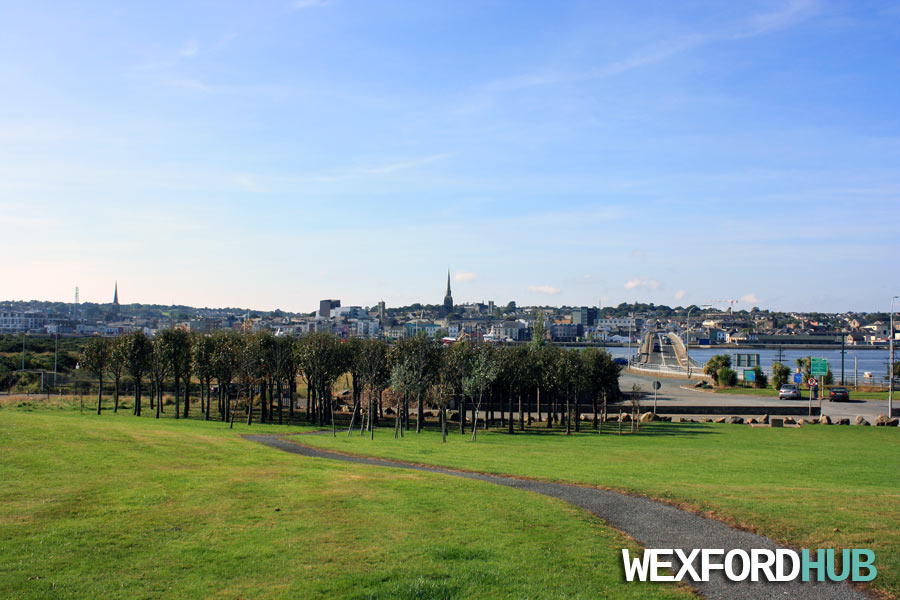 Above: The view of Wexford Town and Wexford's bridge.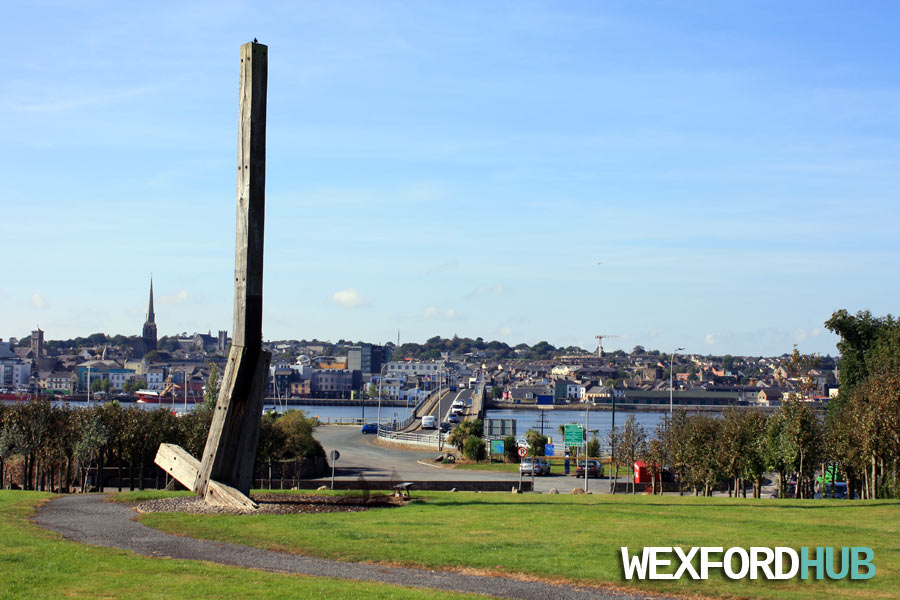 Above: This photo was taken from a similar spot. The oak and steel structure in front is titled De-Creation VI. It was created by Gorey-born artist Michael Warren back in 1987.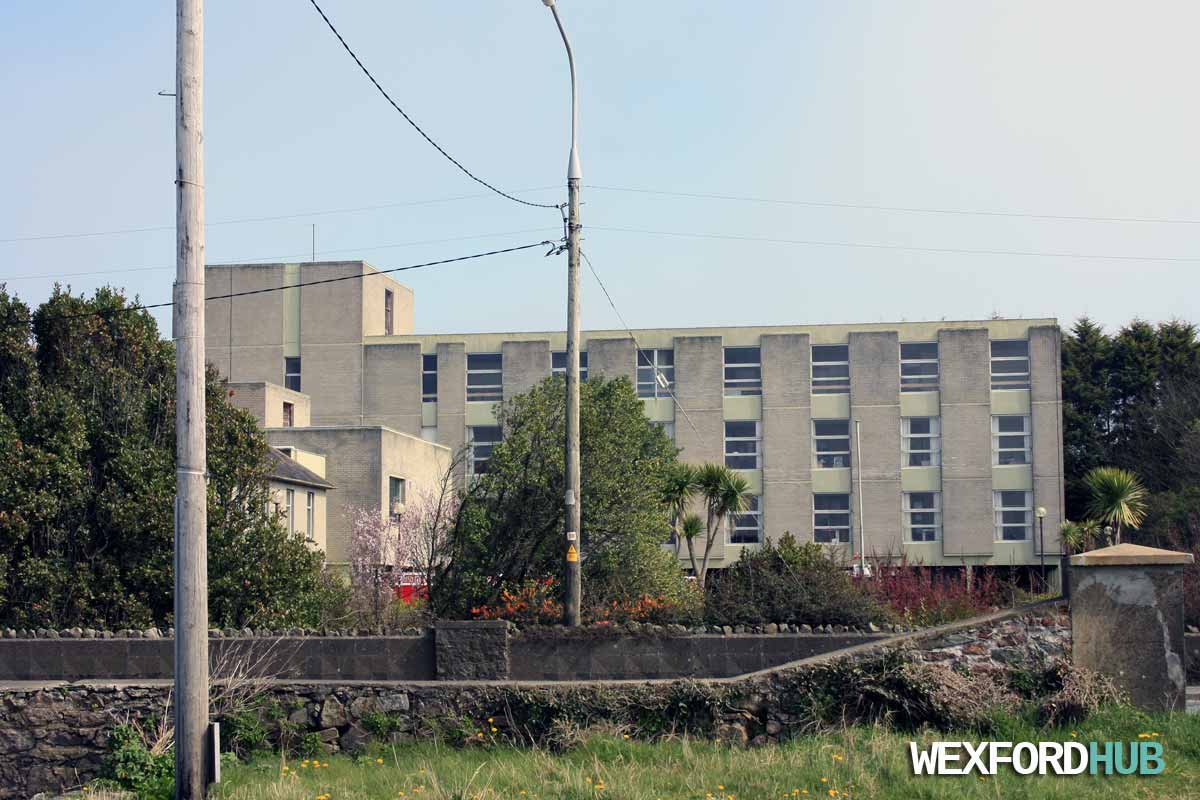 Above: Ely Hospital, which was constructed in 1975. Before the hospital was built, this was the location of Ely House. Ely House was a Georgian house that got its name from the "Marquess of Ely", which was a title that was first given to Charles Loftus, 1st Earl of Ely, back in 1800.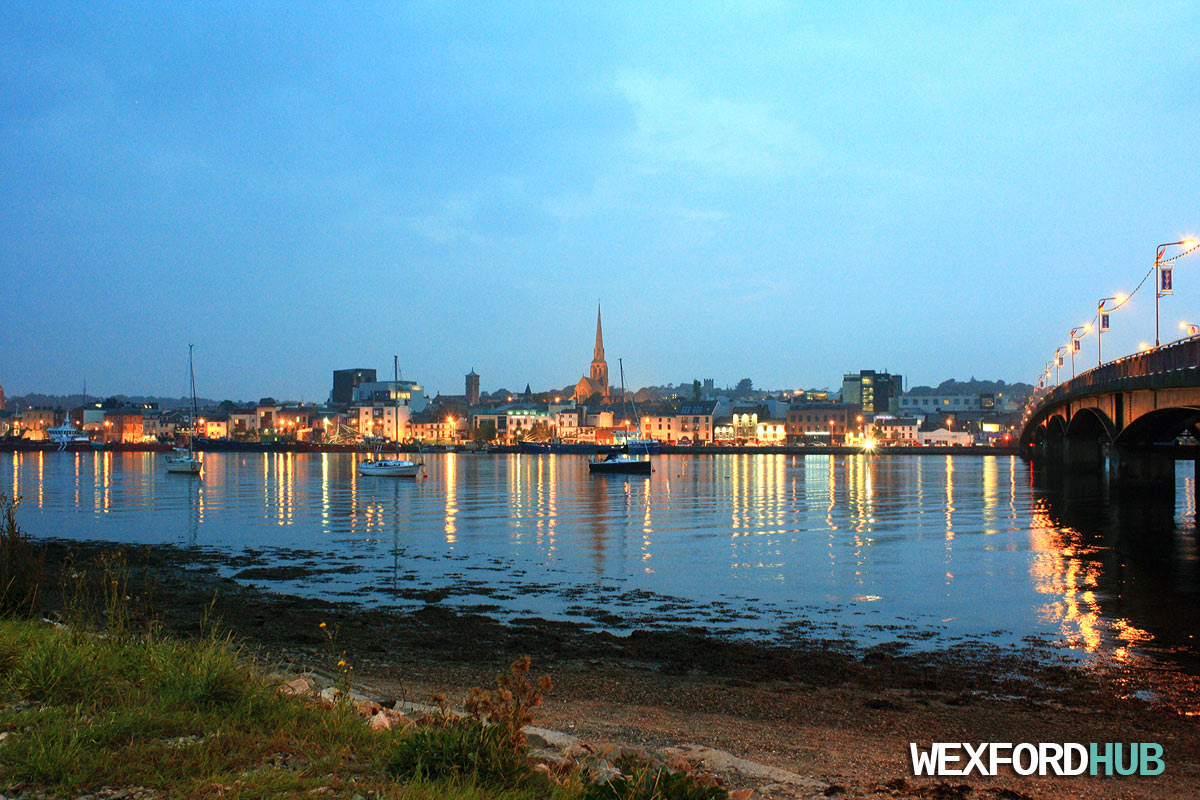 Above: The view of Wexford Quay, just after the sun had gone down. This was taken from the shore at Ferrybank in September of 2014.
During World War One, Ferrybank became the location of a United States Naval Air Station. Between 1918 and 1919, the station was used by US military aircraft, which launched attacks against a number of the German U-boats that were present in the Irish seas. Up until the Armistice of 11 November 1918, aircraft at the facility carried out 98 patrols, totalling 312 hours of flight time. The air base, which contained four aircraft hangers, was officially closed in February of 1919.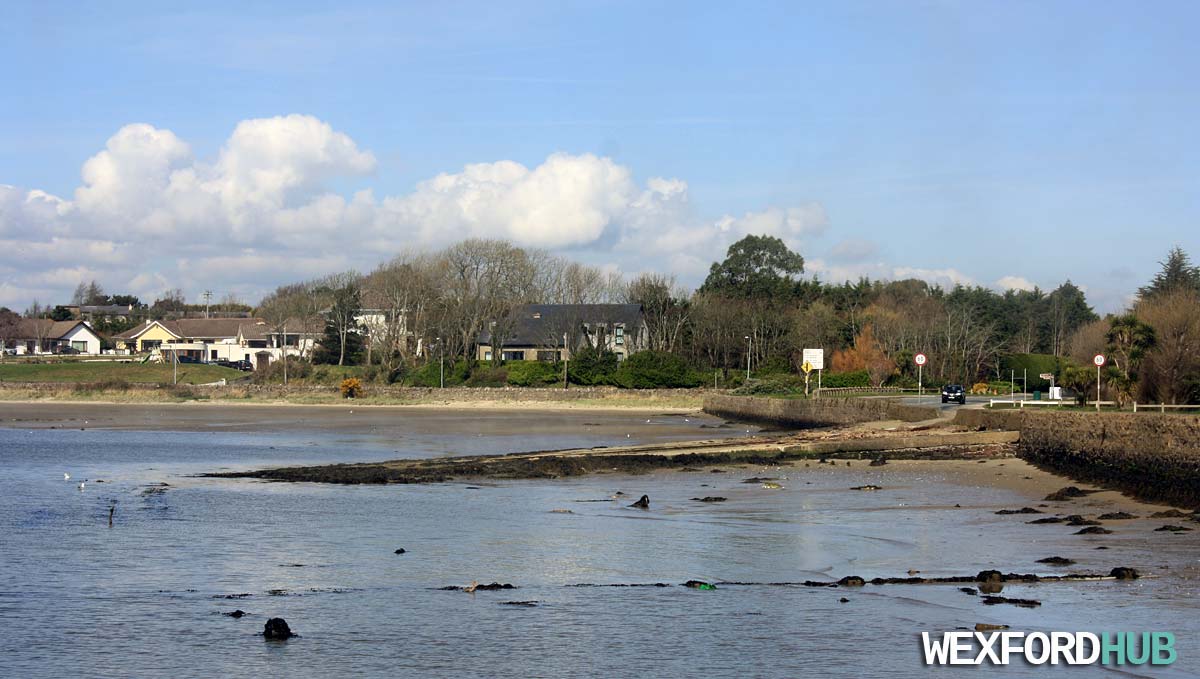 Above: A photograph of the slip at Ferrybank, which was used for launching seaplanes during WW1.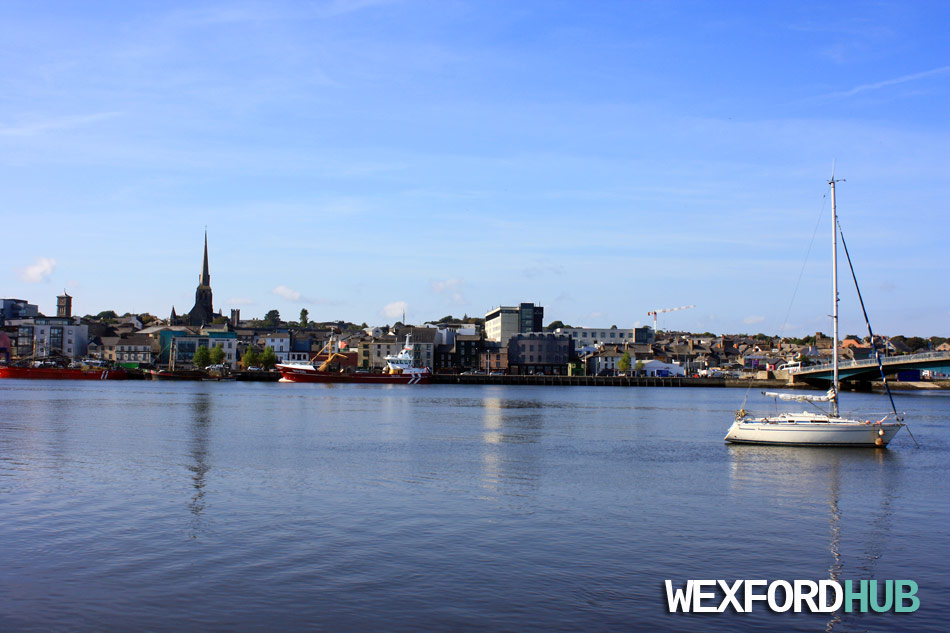 Above: A photograph of Wexford Town's sleepy port, which is mostly used by mussel dredgers and personal vessels.