Cinema Lane is a small one-way street that runs between the South Main Street and Wexford's Crescent Quay. The street is also commonly referred to as Harper's Lane. Often, you'll find that both names are used interchangeably and that many businesses in the area will use both Cinema Lane and Harper's Lane (sometimes spelled as Harpur's Lane) in their address.
It is one of two parallel streets that connect Wexford's Crescent Quay with South Main Street; with the other being Henrietta Street. The name takes after a 600-seater cinema called "The Palace Cinema", which was opened on the street back in 1914. The Palace Cinema was Wexford Town's first proper cinema. The first movie to be shown at the cinema was The Old Maid's Baby (1914).
The name Harpur originates from the name of a local Wexford family, which owned much of the property in the area. One of the most famous members of this family was Thomas Harpur, who served as the Mayor of Wexford in the late 1800s.
In the past, it was also known as Hays Lane.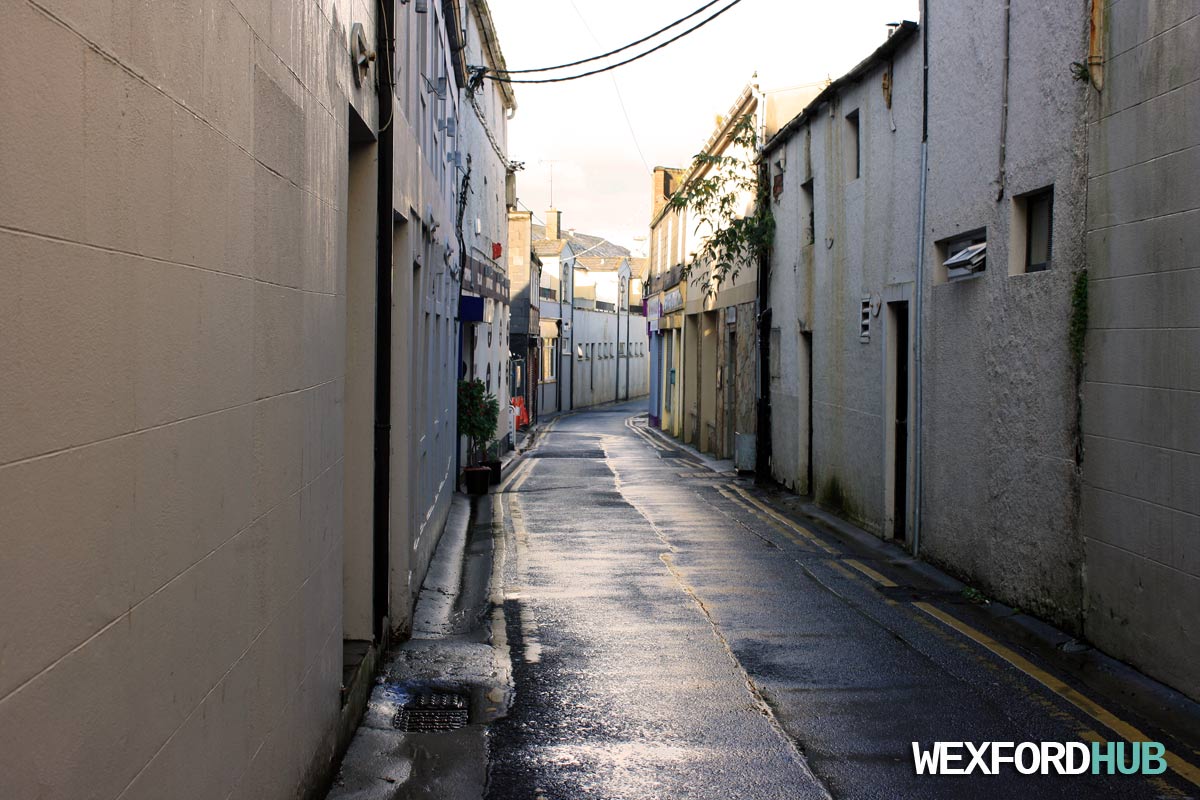 The photo above was taken at the entrance to South Main Street, opposite the end of Peter Street. The building to the right is occupied by a fast food outlet called Uncle Sams. In times gone by, the premises was home to a shop called Peter Murphy & Son, which was a family-owned grocery store. The building to the left is currently occupied by Costa Coffee.
On the 8th of March, 1958, Cinema Lane became the scene of a murder that remains unsolved. The victim was William Hannan, who owned a small newsagents shop called The Dainty.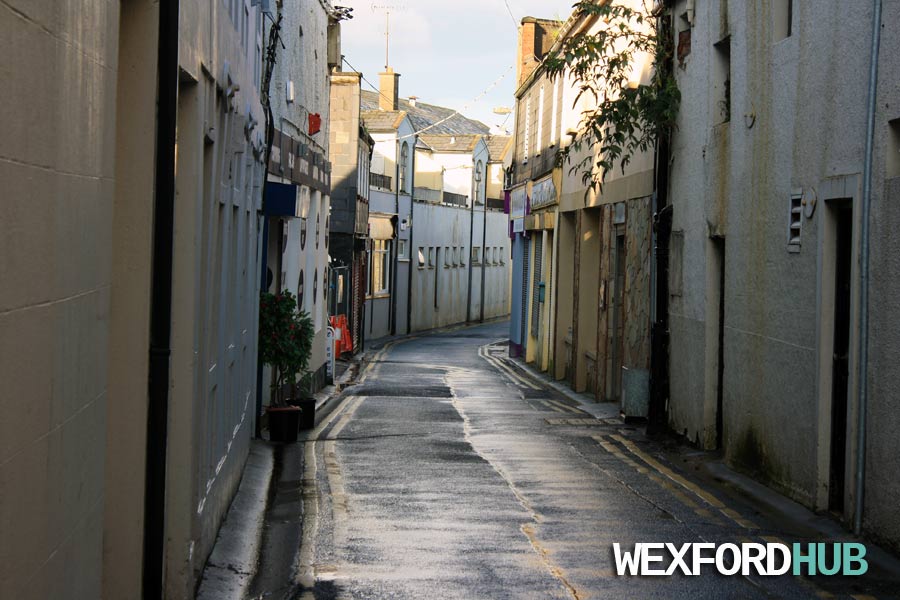 Further down this lane, Ned Buggy used to operate a general-purpose sports shop (with camping gear, etc). Nowadays, Ned and his son operate a handball store in the premises called The Handball Alley.
The area has been home to a number of other businesses in the recent past, such as Ann's Angels and Farrell's Furniture store.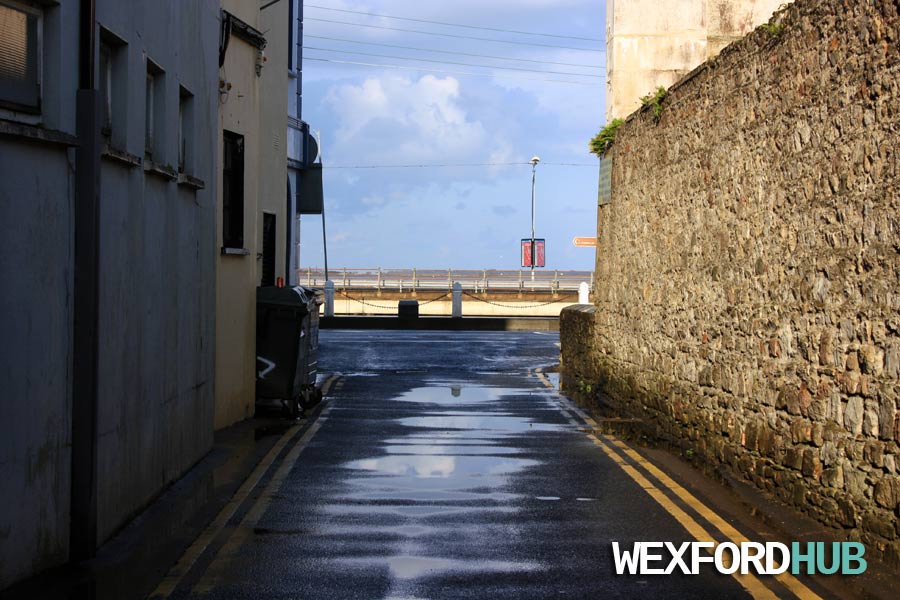 Pictured above: The entrance to Harper's Lane, as it leads out onto the Crescent Quay.
In the middle of Harper's Lane, you'll find a small archway, which connects the street with Henrietta Street.
Ordnance Survey maps from the 19th century show that the street was called Harper's Lane and that it was the location of a large timber yard. This timber yard occupied a large portion of the land between the street and Henrietta Street.
Read: Pictures of Wexford.