In George Griffith's "Chronicles of County Wexford", which was published in 1890, he draws a comparison between the postal services of 1777 and 1877. This comparison gives us an interesting insight into the postal service in Wexford (and Ireland) during the 18th and 19th centuries.
In 1777, there were only three post offices in County Wexford. These were located in Wexford Town, Gorey and Enniscorthy. The Royal Mail, which was Ireland's postal provider at the time, entered the county twice per week. Postmen in the 1700s often traveled by horseback; carrying mail bags in panniers (basket containers) that were slung across the horse's shoulders and saddle. During those times, postmen were often called "Post Boys", despite the fact that they were fully-grown men. Because of the fact that they rode by horseback, Post Boys had to be careful, as the weight of their mail bags were not allowed to exceed that of which the horse could physically manage. This meant that any "surplus mail" was probably left behind and delayed.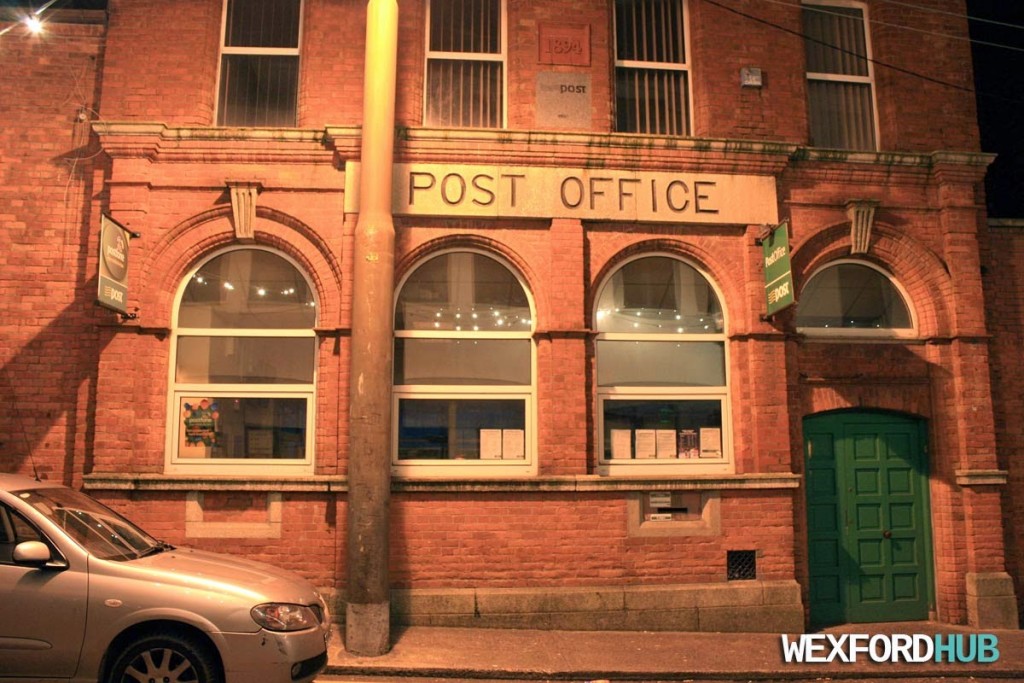 Pictured above: The post office on Anne Street in Wexford Town.
Wealthy businessmen and members of the gentry were able to afford a "footman", who would travel to the post office twice per week. This footman would bring outgoing mail to the post office and ask if anything had arrived for his employer. It is interesting to note that these footmen often acted as postmen for the wider community; bringing mail back to those who lived within "the sphere of influence" of their employers.
As you can imagine, the process of communicating with faraway parties in the 18th century was rather slow, especially seeing as the electric telegraph had not yet been invented (it would take another century before the electric telegraph was invented and its usage had become widespread). Unsurprisingly, mail would often sit undelivered for weeks at a time.
By 1877, the postal service had grown considerably. In County Wexford, the number of post offices had grown from three to fifty six. Mail from Wexford to Dublin left twice every day on weekdays – and once on a Sunday in the larger towns. There were also thirteen electric telegraph stations in the county. Amusingly, Griffith goes on to boast about these new telegraph stations, telling us that they can be used to communicate with any part of the world – within a matter of hours. One has to wonder what Griffith would make of the Internet if he were around today.