The other day, an interesting question was posed on one of the local history pages on Facebook. The question was: "What is The Folly in Wexford Town named after?"
For those of you that are not in the know: The Folly is a small area that is situated close to the Tesco supermarket on Distillery Road. It is located at the top of Mill Road, which a small one-way street that connects Distillery Road and King Street with The Faythe area of Wexford Town.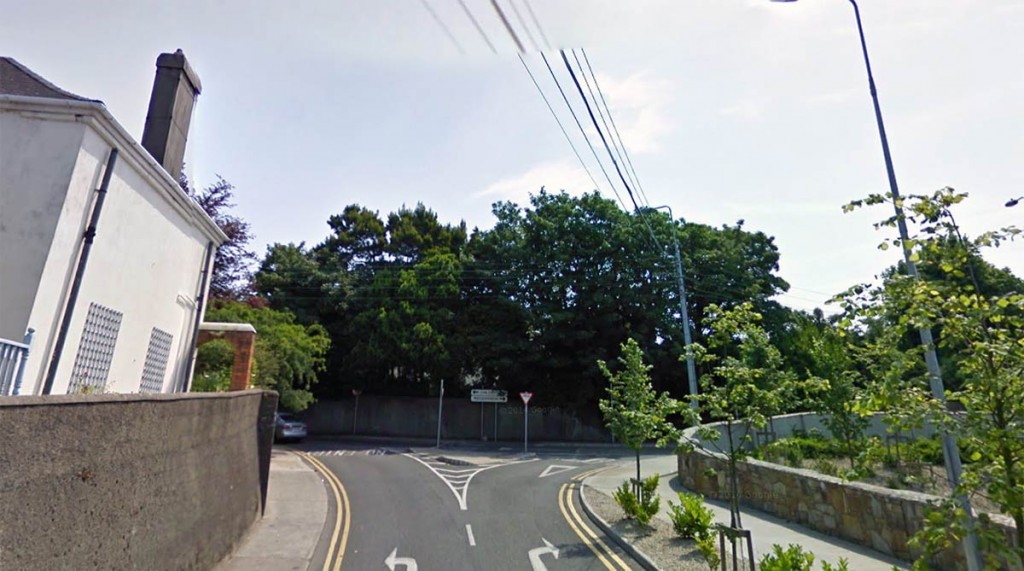 Above: A Google Maps streetview image of The Folly.
The word "folly" has two definitions:
lack of good sense; foolishness.
a costly ornamental building with no practical purpose, especially a tower or mock-Gothic ruin built in a large garden or park.
According to Google's Ngram Viewer, which charts the usage of words throughout history, the word "folly" peaked in frequency during the early 1800s: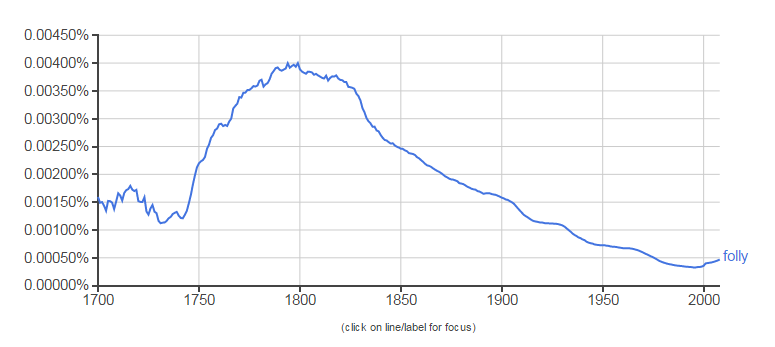 If you look at the graph above, you can see that its usage grew from 1750 to 1800, before dropping off after 1825.
A bit of online research tells us that this particular area in Wexford is home to an old Georgian house called Mount Folly. The house, which is now obscured by trees and a large wall; stood in a prominent position that overlooked the area around Mill Road. A report in the Wexford People newspaper also tells us that this 'mansion' was valued at €1 million back in 2004 and that it is a 'beautiful accommodation of generous proportions'.
Furthermore; the house was built in the early 1800s (according to the National Inventory of Architectural Heritage), during a time period when the word "folly" was at its most popular.
This leaves us with a number of possibilities:
The owners of Mount Folly named their house after the place name. If that is the case, then we are still none the wiser about the origins of the name.
The area got its name from the presence of Mount Folly, which would have stood out at the time. Perhaps the owners of Mount Folly chose the name in an act of self-deprecation.
Locals considered the house to be so extravagant that they nicknamed it as "The Folly". Gradually, the name caught on and it was also applied to the general area around it. Later, the Georgian house was renamed to match its nickname.
If you have further information on this, please feel free to contact us.