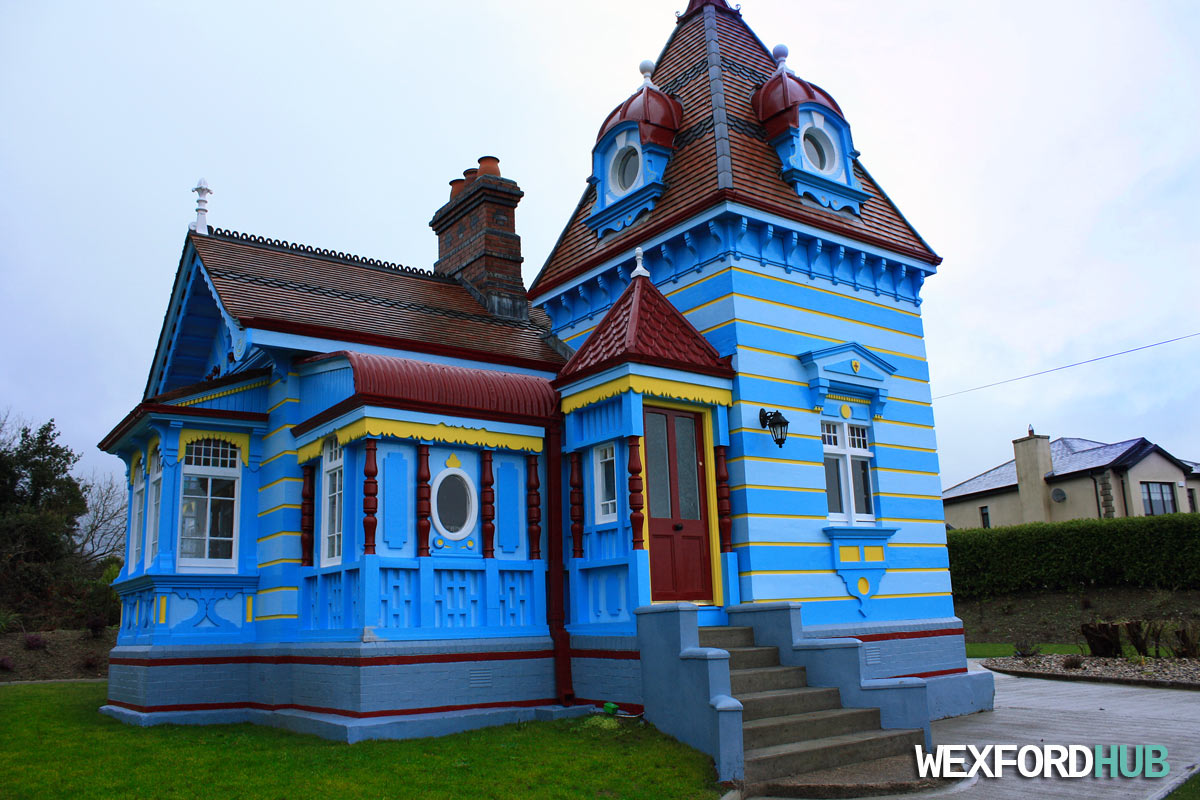 The Doll's House is a colourfully-painted gate lodge that is located at the entrance of Rathaspeck Manor in County Wexford. This single-storey house is quick to draw the attention of passers-by, many of whom are intrigued by its small size, its chalet-style architecture and its distinctively bright blue paintwork.
The house lies inside the front gates of Rathaspeck Manor, which is a historic Georgian-style manor that was built in the late 17th century. The manor, which is currently owned by the Cuddihy family, is situated in the Rathaspeck area of Wexford – A short 5-minute drive away from the centre of Wexford Town.
The Doll's House itself was originally built by an English family called the Moodys back in 1900. Although it was built to serve as a gate lodge for the manor, many locals erroneously believed that it had been built as an extravagant doll's house for the owner's daughter!
Up until recent times, the house had been falling into a sad state of disrepair. The roof was in dire need of repair and its once-bright colour scheme had faded away. Roughly ten years ago, the lodge's fortunes began to change for the better when it was re-roofed with the help of a grant from the Irish Heritage Council. In 2014, The Doll's House was repainted and restored to its former glory by Denis Frayne Limited, which is a construction company that carries out the restoration of old buildings. The restoration work was funded in part by a grant from the Wexford County Council.
Restoration work has also been carried out on the interior of the building, which contains two bedrooms, a living room and a kitchen.
Although the origin of its design is unknown, the best explanation is that the building came from the Exposition Universelle, which was a "world's fair" that was held in Paris back in the year 1900. This large exhibition displayed various different architectural structures, machines and inventions, such as the diesel engine and the escalator. The current theory is that The Doll's House was actually shipped from the Exposition Universelle in France to Ireland, before being reconstructed at the gates of the manor.
Location
The Doll's House can be found in Rathaspeck, which is close to Wexford Town. A map showing its location can be seen below:
Take the turn-off for Johnstown Castle on the main E30 / N25. After that, continue until you come across a small road that leads off to your right.
Read more: Places to visit in Wexford.