Wygram is a historical area that is situated in the north of Wexford Town, close to Hill Street, John Street, Davitt Road and Belvedere Road. The busy Newtown Road (R769) that connects the outer "Ring Road" with Wexford's town centre runs through Wygram.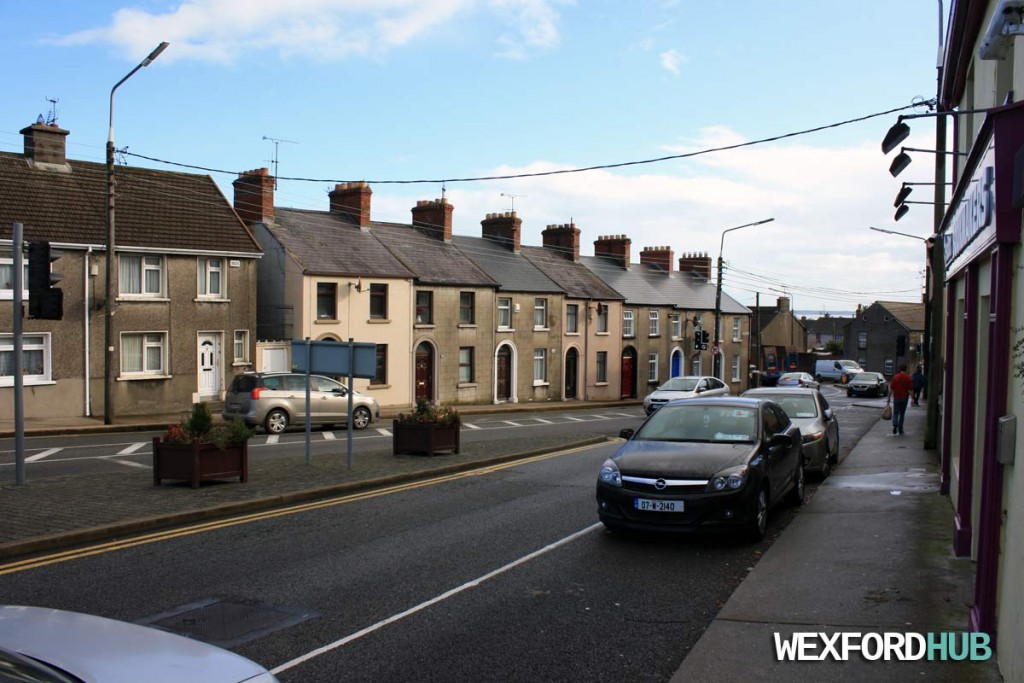 Above: A photograph of Wygram Place. This was taken outside of Harcourt Bookmakers in October of 2014. In the distance, you can see where Newtown Road meets Hill Street. Previously, this area was known as Breen's Lane. The present-day place name originates from the Wygram family, which used to own an estate in the area. To the right, you'll find an apartment building, which sits behind old-fashioned railings. During the middle of the 19th Century, this building was a maternity hospital (back then, they often referred to it as a "Lay-In Hospital").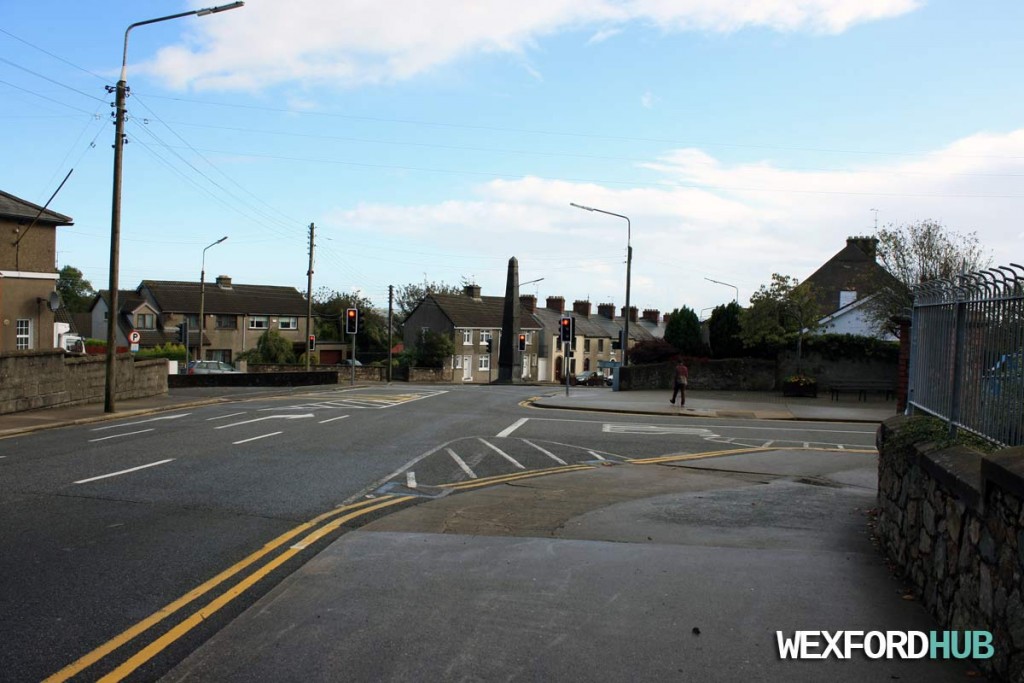 Pictured above: The intersection between Wygram, Davitt Road and Belvedere Road. In the distance, you can see the Vallotton Monument, which was erected in memory of Major Charles Vallotton, a British soldier that was killed in the area back in 1793 – during an event called "The First Rebellion". "The First Rebellion" was an altercation that occurred between Irish rebels and military forces that were stationed in the town. Over a dozen people were killed during the violence, including rebel leader John Moore and Major Charles Vallotton.
The railings of the "old Tate School" are visible to the right. This striking red-brick building was built by Wexford-born plantation owner William Tate back in the early 1800s. The building started off as a charity school. Later, it became home to the Wexford Corporation (after the local authority moved in, it became known as the municipal buildings).
On a number of maps, the area is labelled as Monument Place (after the Vallotton Monument).
In old black and white photographs of Wygram, you can see that a horse trough was situated beside the stone monument.
In July of 2015, the Wygram Nursing Home opened in the area. Its entrance can be found on Davitt Road North.
Map.
A map showing the location of Wygram in Wexford Town: