Wexford's Union Workhouse is an ominous stone building that sits on top of a hill, overlooking the nearby streets of Spawell Road and Walnut Grove. Amongst the locals in Wexford, the building is commonly referred to as "The Old Hospital", simply because the building was used as a hospital between the 1920s and 1992. During the mid-1800s, when Ireland was hit by the Great Famine, this building became home to the poor and destitute.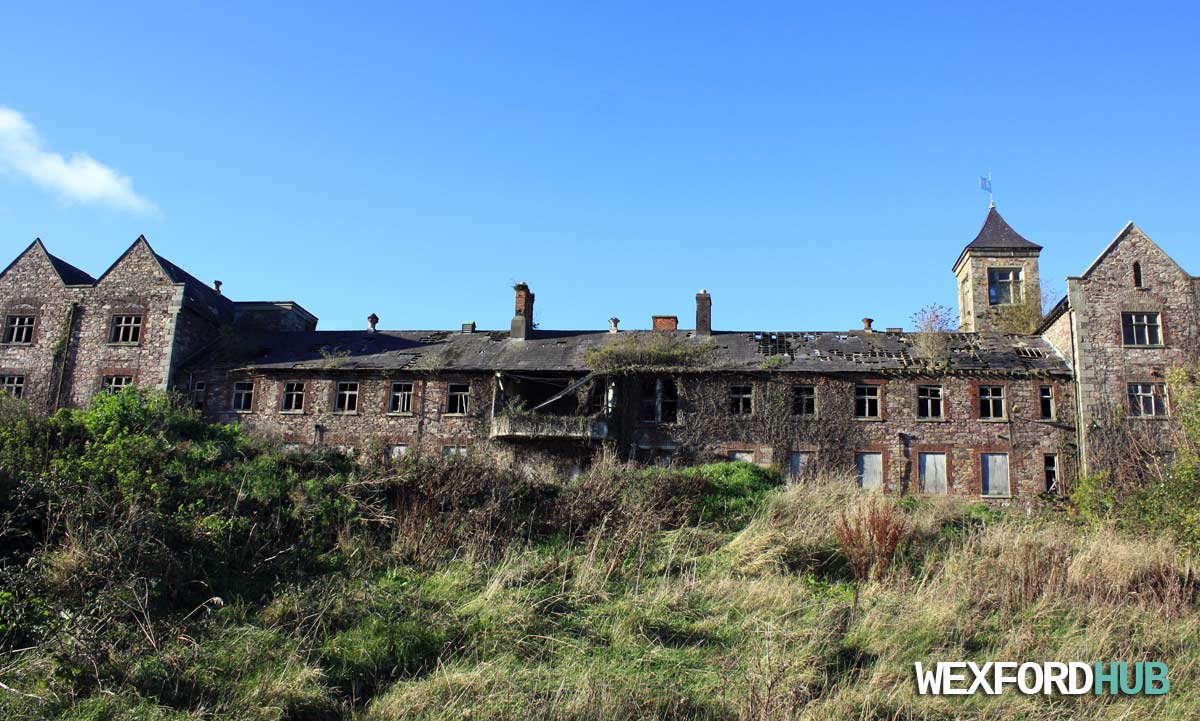 Above: The front of the building. On the right, you can see that some of the tiles have fallen from the roof and that vegetation is starting to escape through the cracks. In the 23 years that have followed its abandonment, nature has taken a strong foothold – slowly taking it back.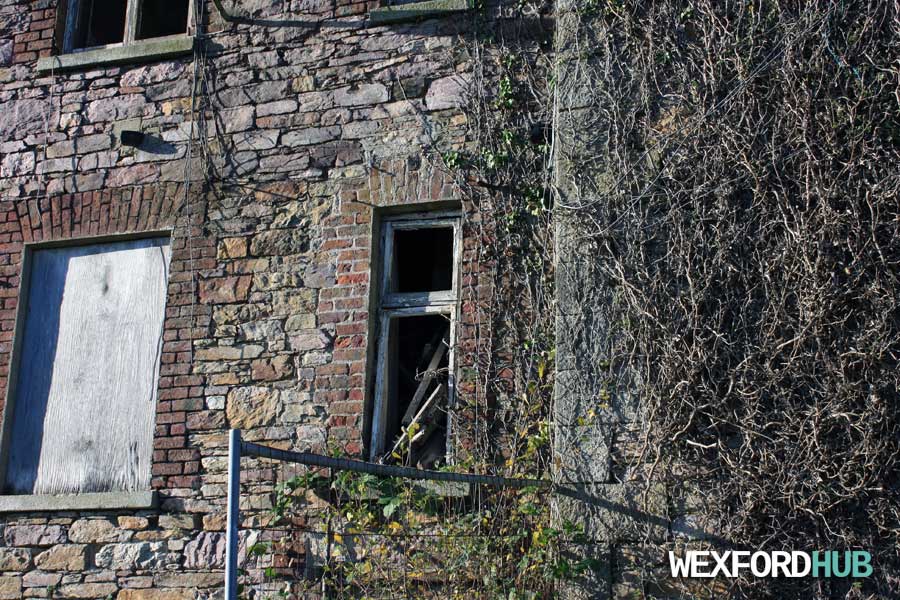 Above: The only ground floor window that wasn't boarded up. Large pieces of timber are stacked up inside.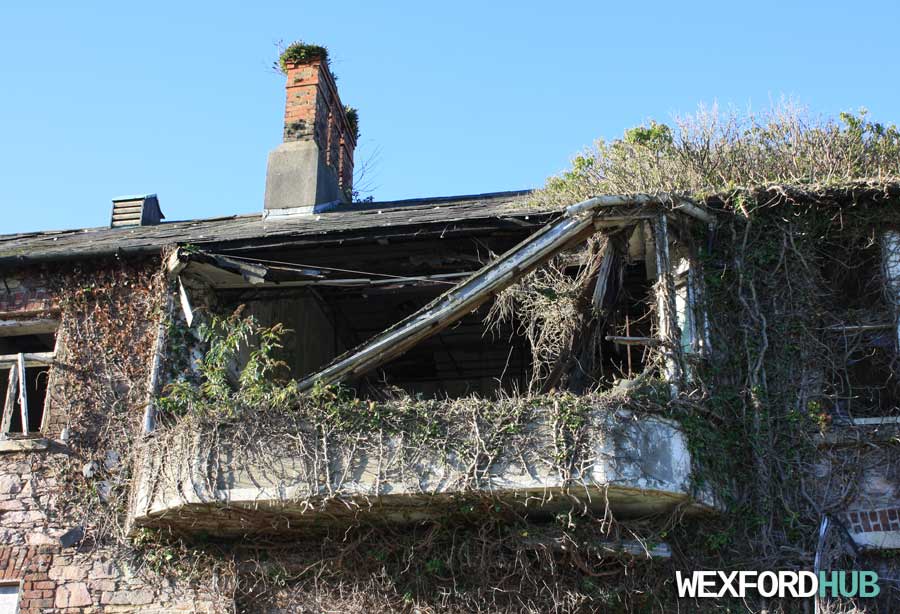 Above: The roof of this old balcony has collapsed. Various weeds have started cover the balcony.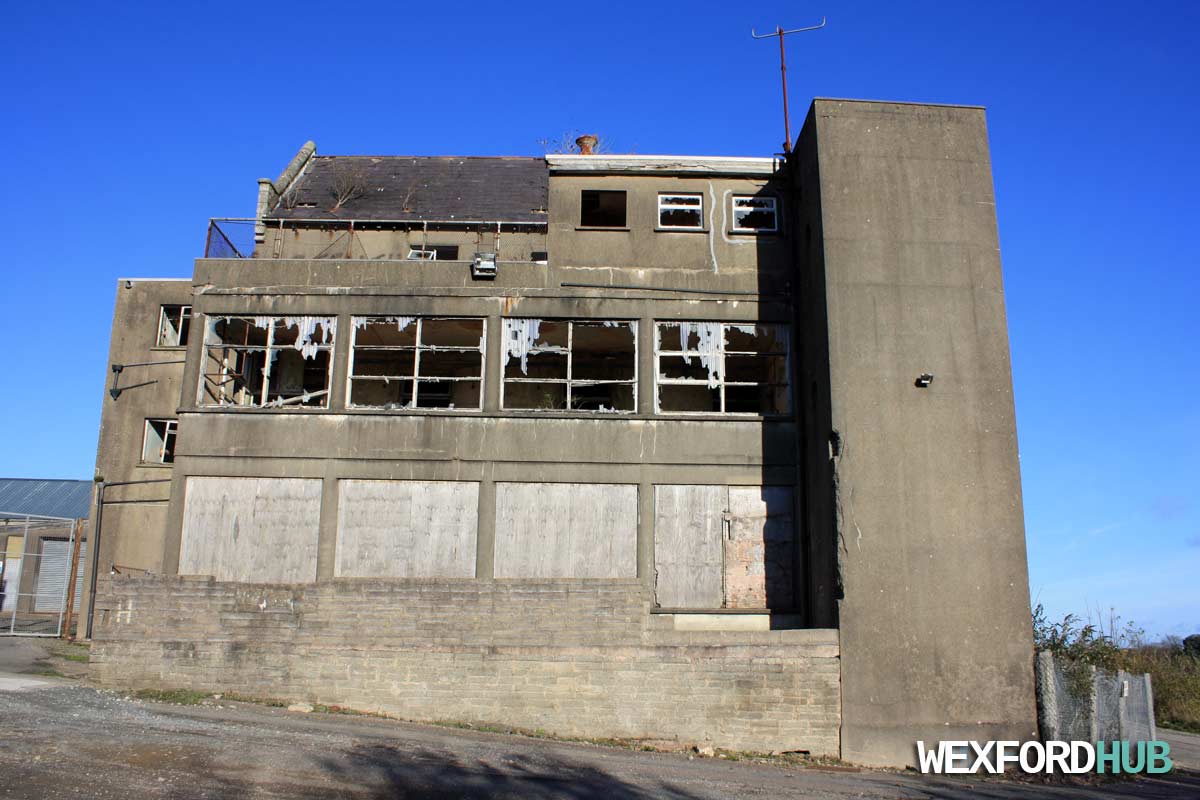 Above: A more "modern" section of the Old Hospital. The first floor windows have been vandalised. The ground floor windows have been shut to prevent vandals from getting in.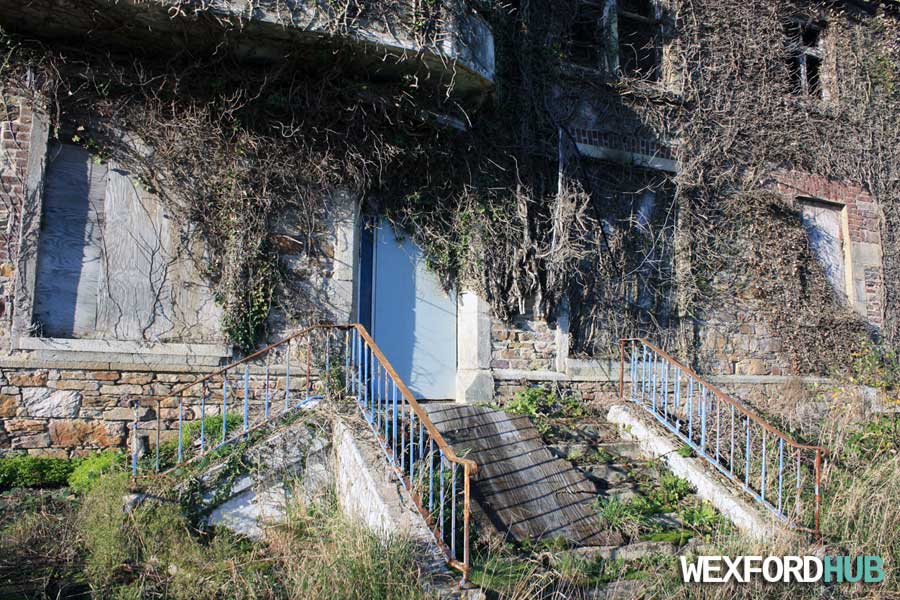 Above: The front entrance. Vegetation covers the steps and ivy has started to spread over the door.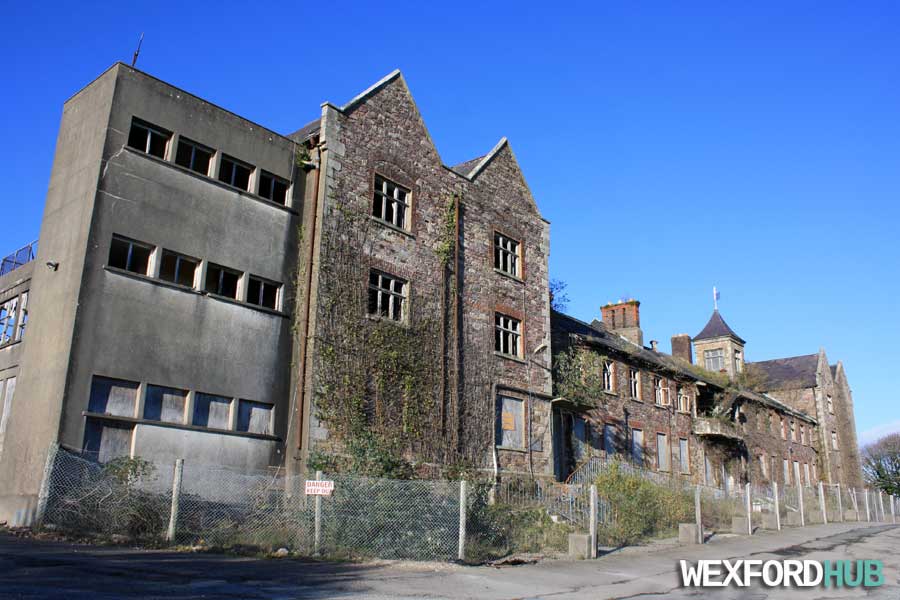 Above: A wider view of the front of the building, which is surrounded by a fence. A "Danger: Keep Out" sign can be seen on the bottom left. The extension on the left would have been added while the workhouse building was being used as a hospital.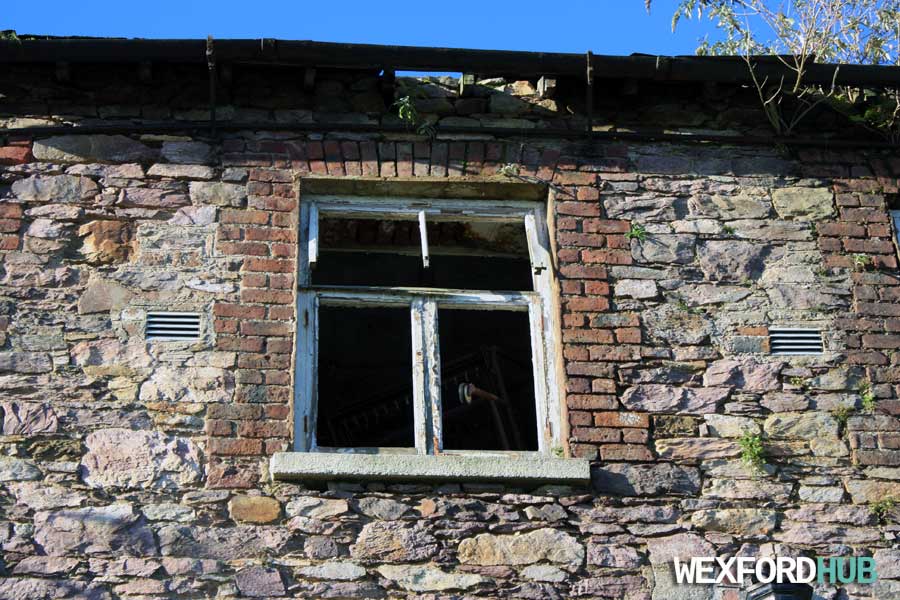 Above: The wheels of an old hospital bed can be seen through one of the first floor windows.
Outside of the newer extension, you will find broken glass, pieces of wood and some old rusty bed springs.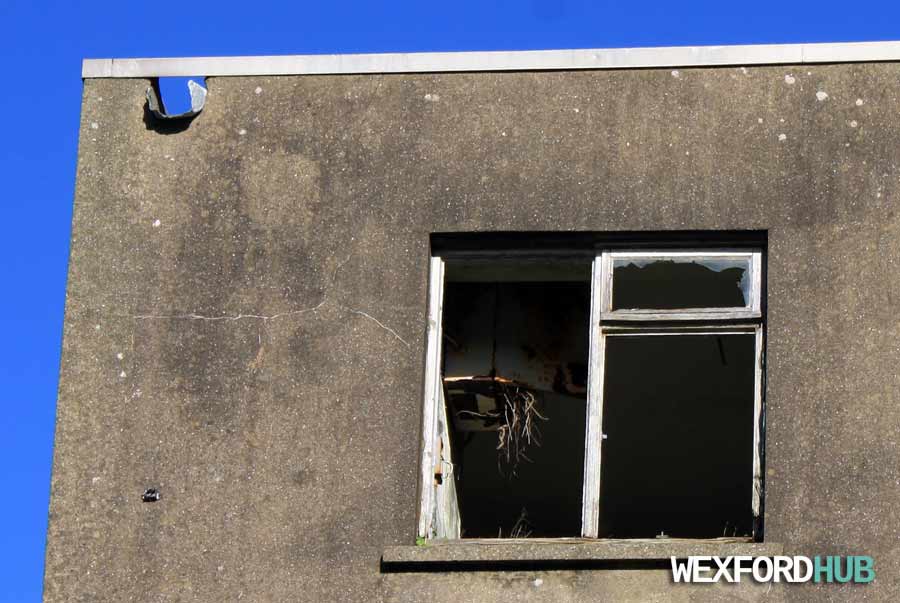 Above: The top floor window of the hospital extension.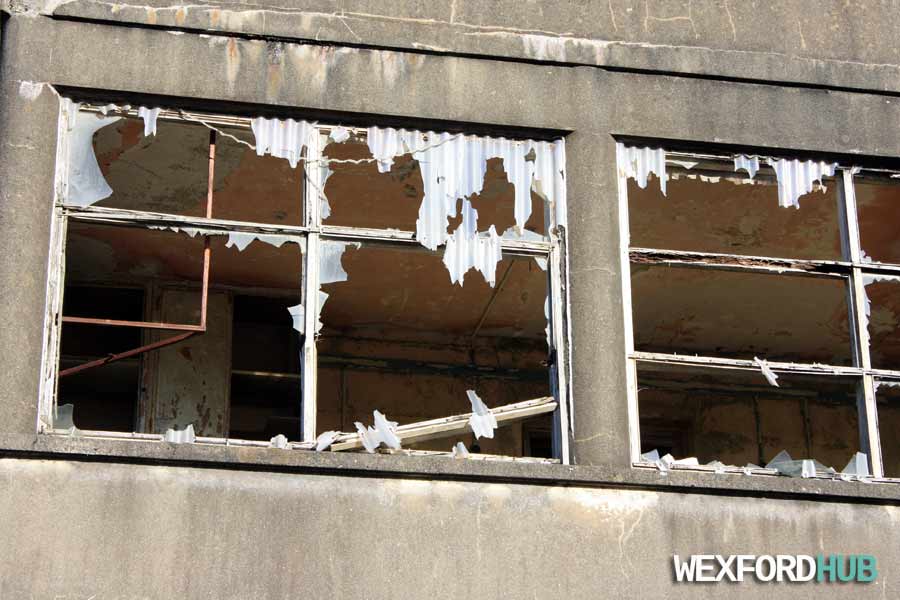 Above: A closer look at some of smashed windows.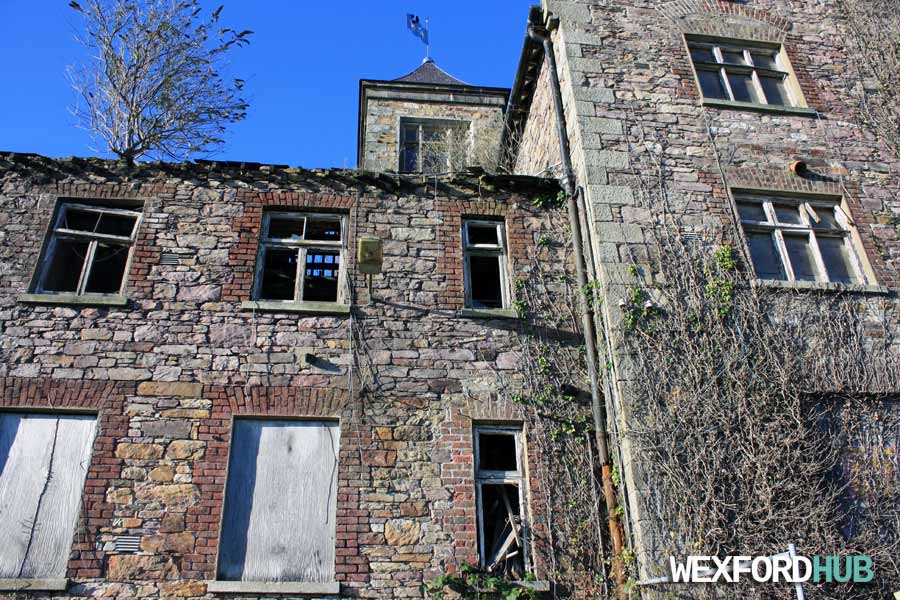 Another look at the front of the old workhouse building.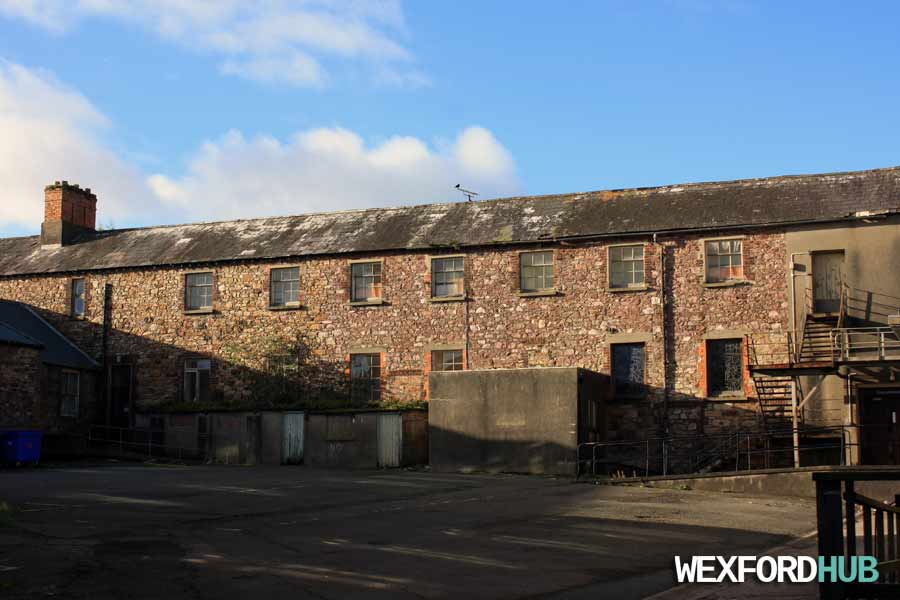 Above: The old infirmary block, which is situated behind the workhouse.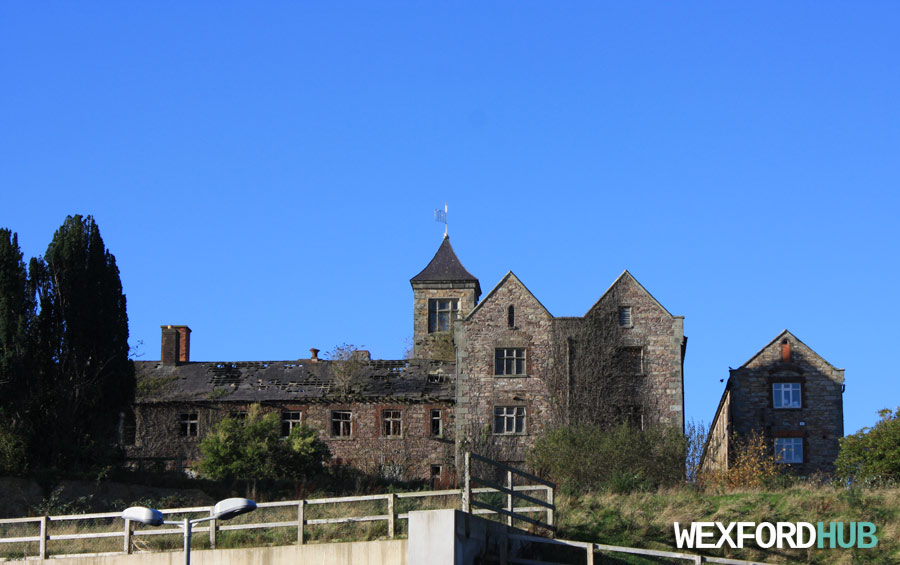 The front of the building, as seen from the bottom of Old Hospital Road.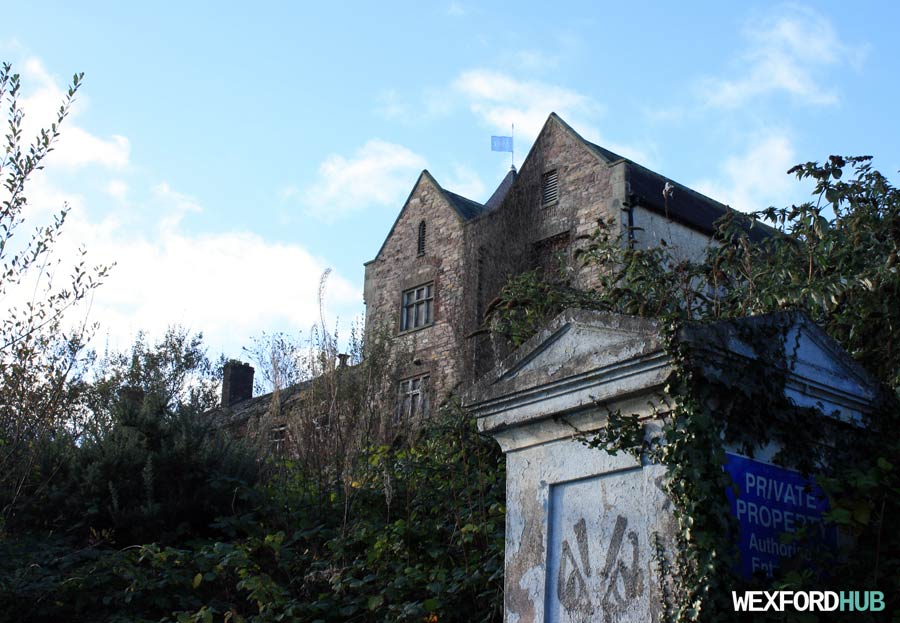 For more information, read our article on the history of Wexford Workhouse.