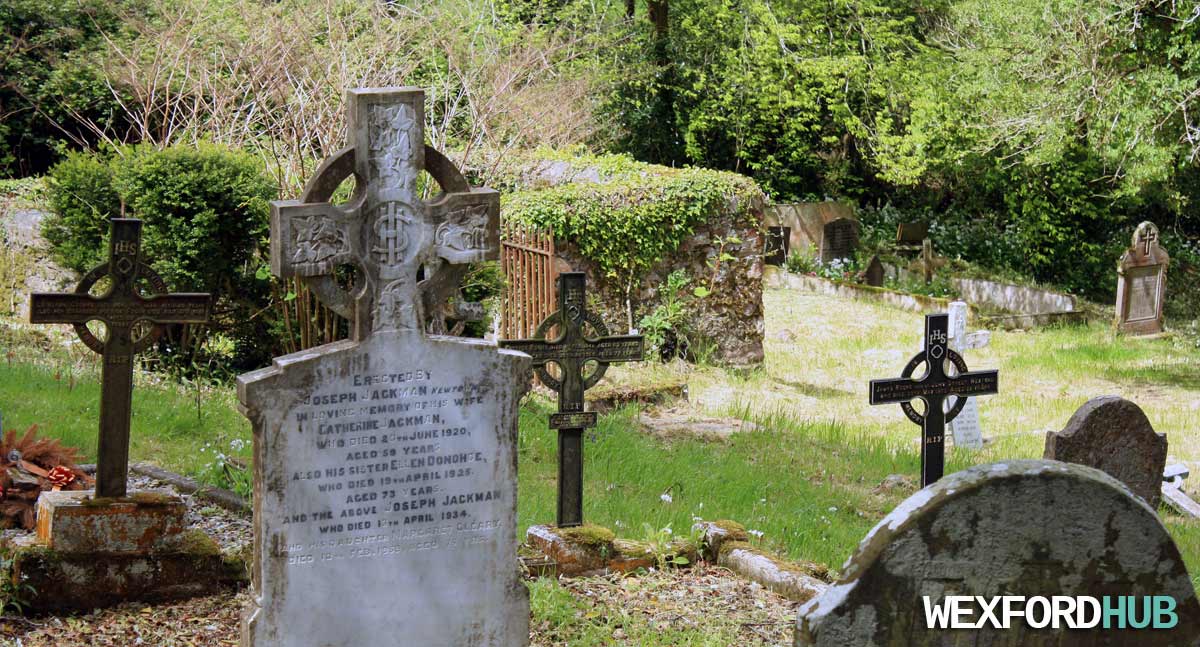 Carrig Graveyard in Wexford acts as the final resting spot for many of those who died during the Irish Rebellion of 1798. A commemorative plaque at the entrance pays homage to those who sacrificed themselves in the name of Irish freedom:
In memory of those, known and unknown, who fought, suffered and lost their lives during the insurrection of 1798, and whose remains lie here in Carrig Graveyard. Their sacrifice must never be forgotten.
The plaque's inscription concludes with an old Irish saying: "Ar dheis lámh Dé go raibh siad uile", which means "May they all be at the right hand of God."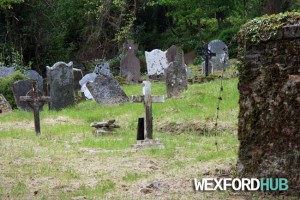 As you walk through the cemetery, which is filled with weathered headstones and unmarked plots, it becomes more and more difficult to discern where one grave ends and the other begins – a somber reminder of the times that they were. In the centuries that preceded us, it was common for people to be buried in mass communal graves, as many families could not afford to bury their loved ones in their own designated plots. These communal burial plots became especially common during times of social upheaval and conflict.
During the 1798 Rebellion, thousands of Wexford people were killed in some of the various battles and skirmishes that occurred throughout the county; accelerating the usage of such graves.
In graveyards such as Carrig and the Pauper's Graveyard in Coolcotts, it is common to find large stones and blocks, which were used as "markers" by families who could not afford to erect headstones for their loved ones.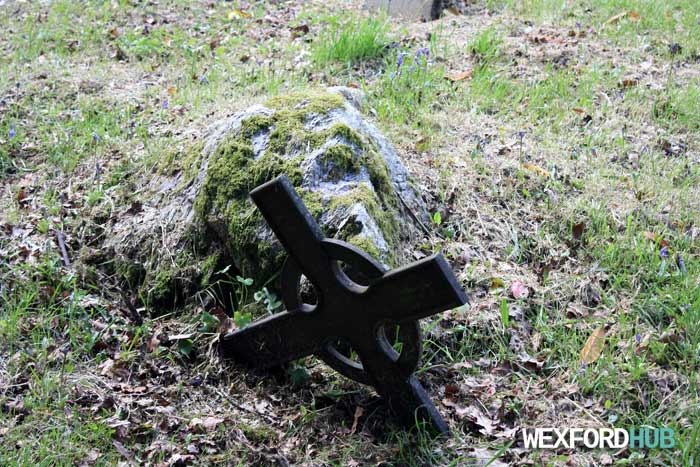 Picture: An old weathered cross struggles to stay upright.
In the years that have passed by, Carrig Graveyard was also used as a burial place for babies who had died through stillbirth or miscarriage. In 1994, a memorial headstone was erected by the Irish Stillbirth and Neonatal Death Society (ISLANDS). The headstone reads:
In loving memory of all pre-term, stillborn and babies who died in early infancy delivered in Wexford County Hospital up to 1992, buried here and elsewhere and alive in God's love. The value of life is not measured by the span of its years.
A map showing the location of the entrance to Carrig Graveyard can be found below. Bear in mind that the gates are often locked and that you may have to climb over the steps on the side of the wall in order to get inside:
Related: History of Wexford.