Wexford's Comedy and Street Theatre Festival is back in 2016, bigger and better than ever! This May Bank Holiday weekend the spirit of devilish revelry fills the Viking streets as Irish and international street jesters, acrobats and contortionists wow us with their amazing shows. And as the sun sets, the finest Irish and international stand‐up comedians take to the stage in atmospheric venues all over town armed with hilarious one liners, anecdotes and monologues to make you both laugh and cry.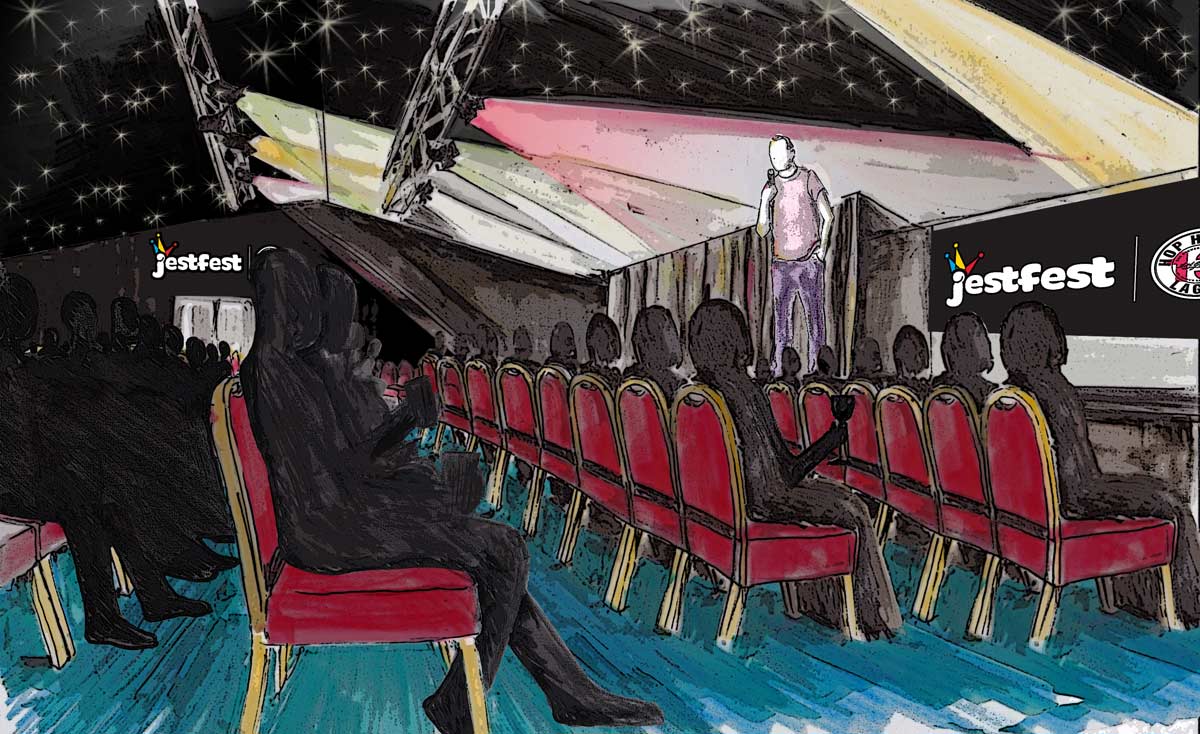 The stellar line‐up contains Irish comedy stars such as Al Porter, Neil Delamere, Jason Byrne, Deirdre O'Kane, Bernard O'Shea, Keith Farnan, Colin Murphy, Joanne McNally and Barry Murphy of Aprés Match fame, alongside international stars such as Canadian funnyman Tom Stade and fresh from selling out 3 Vicar Street shows, new sensations Foil Arms & Hog!
This year's Festival sees the launch of the Comedy HUB, a state of the art 500 seat venue specially constructed on the Wexford Quay front. This venue will be a unique experience for the audience during the weekend, and will see the best comedians take to the stage each night. Comedy gigs will also take place a number of venues across Wexford town including the beautiful surrounds of the Greenacres Art Gallery, Upstairs in Mackens, The Vine Restaurant and Buglar Doyles.
The Quay will also be the location for a Street Theatre Arena, where the best of local, national and international talent will perform daily. Wexford's finest Bui Bolg will be joined by amongst, The Fanzini Brothers, Renegade Cabaret, Teeny Tiny Theatre, Jack Wise and the Celebrity Tug of War!
JestFest takes place from 29th April to 2nd May 2016.