A break-down of the planning permission statistics that the Central Statistics Office has made available for County Wexford.
The graph below shows the number of planning permissions that were granted in Wexford between 2001 and 2015: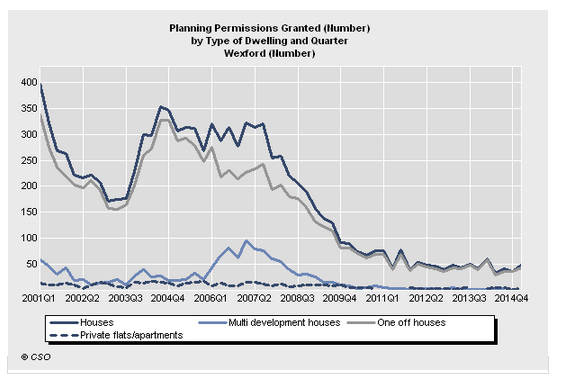 As you can see, the number of planning permissions rose significantly from 2003 to 2007. In 2008, the Irish economy began to falter and the Irish property bubble burst; leading to a large drop in construction activity. In the graph above, you can see that planning permissions in County Wexford began to decrease at the end of 2007; before nose-diving to their current levels.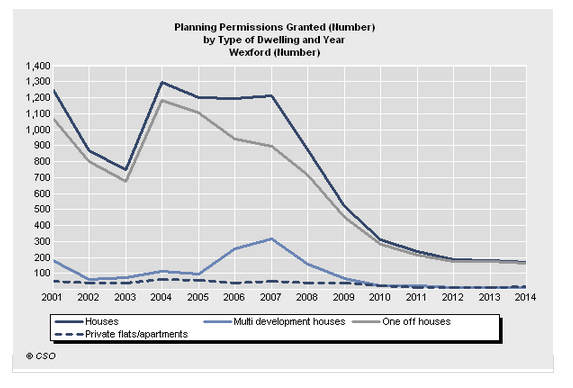 The graph shows granted planning permissions per-year. The fall from 2008 to 2010 is extremely noticeable.
"The Boom" vs Now.
In 2007, there were 1,211 planning permissions granted for houses in County Wexford. In 2014, there were 172. In the first three months of 2015, there were 48 granted. As you can see, we are still nowhere near the heights that we reached during the Celtic Tiger years.