In August, a Youtube content creator called Drone Girl decided to visit Dunbrody Abbey in County Wexford. The result was some amazing aerial views of the Cistercian monastery, which dates back to the 1200s.
Here are some screens from the video above: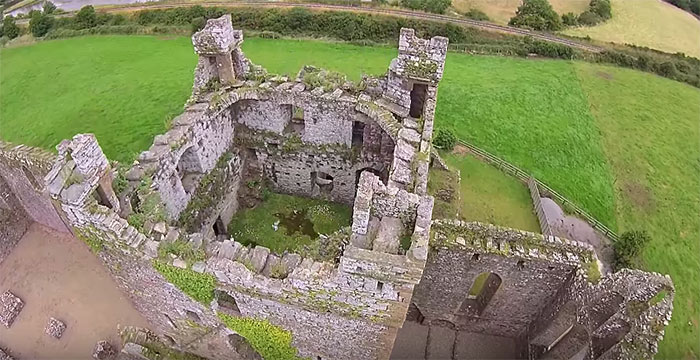 Above: The quadcopter hovers above the tower of Dunbrody Abbey, which was added to the church during the 15th Century.
Above: A view that most visitors don't get to see.
The abbey was founded by Herve de Montmorency, who was instructed to build an abbey by his nephew Richard de Clare – one of the leading figures in the Norman conquest of Ireland.