Wexford County Council has announced that Wexford has recently been awarded 8 Blue Flags, one of the world's most recognised eco-labels and universally accepted as the mark of excellence for beaches and marinas.
Mr Simon Coveney T.D., Minister for the Environment, Community and Local Government, presented the 2016 Blue Flag and Green Coast Awards at a ceremony in Dublin. A total of 141 awards were presented for beaches and marinas in 14 local authorities around the country. The Blue Flag award is presented to beaches and marinas which have excellent water quality and which achieve high standards across a wide range of other criteria including environmental education, management of the environment, safety and other services.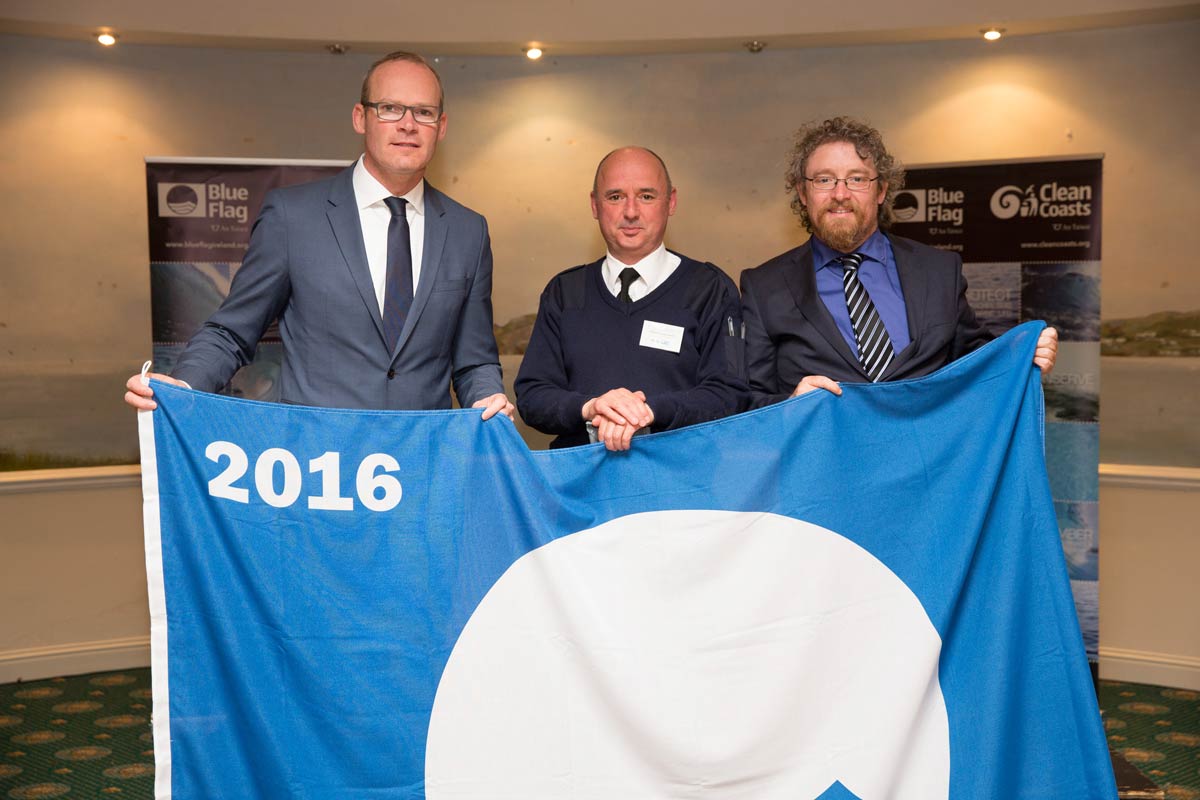 Wexford successfully retained all 5 Blue Flags awarded in 2015 and in addition, received a first time Blue Flag for the popular Ballymoney North Beach. The highly coveted award was also retained for both of Wexford County Council's marinas at Kilmore Quay and New Ross.
The full list of Wexford awards is as follows:
Curracloe, Courtown, Morriscastle, Rosslare Strand, Ballinesker and Ballymoney North Beach. Kilmore Quay Marina, New Ross Marina.
Wexford also received a further 8 Green Coast Awards, having retained the flag at every site awarded last year. The Green Coast Award is given to beaches which have excellent water quality but which may be less developed and less populated than Blue Flag beaches.
Green Flags were awarded to the following locations in County Wexford:
Old Bawn, Cahore, Culleton's Gap, Ballyhealy, Ballymoney, Booley Bay, Grange, St Helen's Bay.
Speaking after the awards, Wexford County Council Director of Services John Carley thanked all those involved in maintaining the county's beaches to the exacting standards, and ensuring these key resources continue to attract large visitor numbers to the county.
He also praised the work of Coastcare Volunteer Groups, who play a very important role in achieving Green Flag status for Wexford's beaches, stating that the award of a Green Flag "provides evidence of the dedication that individuals have to the improvement of their communities and surroundings".